Located in the Shorehaven Estate, and formerly known as Blueberry Cafe, is The Remedy Coffeehouse. This is a bright, modern cafe with a kids corner and a handy playground just down the street.
The kids corner grabbed Miss 3's attention immediately. This area is set up with a drawing table and large dolls house with Barbie-sized dolls, a shelf of books and a box of assorted toys and blocks. It is located at the front right of the cafe, around the corner from the front door, so it's not too easy for little wanderers to escape. Miss 3 particularly enjoyed playing with the dolls house, which was kitted out with a mini toilet and shower recess.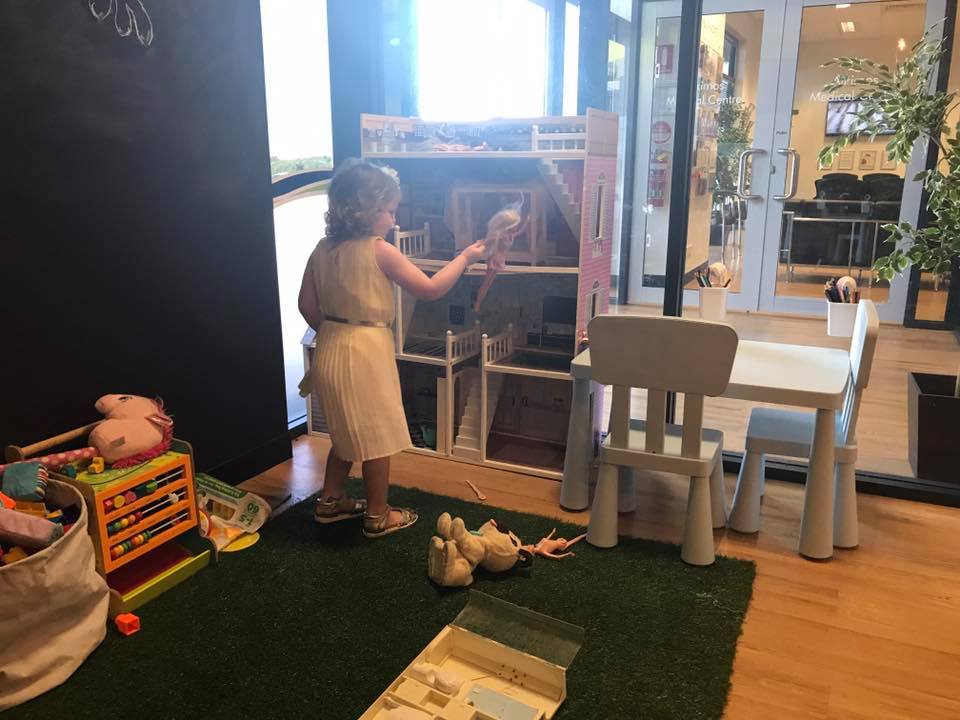 The cafe itself has modern styling, with a quiet, relaxed atmosphere. When we visited they had a tv playing the morning shows for adults, and another screen facing the kids area showing ABC Kids. We also spotted a high chair available for little diners.
For our visit, we ordered a large latte, a ham and cheese croissant, and gingerbread cookie for around $13.50. Our order came out quickly, and the coffee was super hot. The croissant was tasty and cheesy. Miss 3 loved the cookie and devoured every crumb.
The food options here are simple. There are jaffles to order from the chalkboard, including a creamy chicken and a sandwich (beef) option for adults. Kids jaffles come with ham and cheese, baked beans and cheese, or Vegemite.
Other food can be found in a shiny, well-lit cabinet next to the register. Options include cakes and muffins, raw balls, fresh fruit and yoghurt, rolls and wraps.
As well as coffee, The Remedy Coffeehouse also serves up cool smoothies, frappes and juices. There's also a fridge with cold drinks to the right of the counter. Handy for refreshments after a play at a nearby park.
Next to the register is a couple of racks of kids clothes and a shelf with homewares. Handy if you're looking for a small gift but you're pushed for time.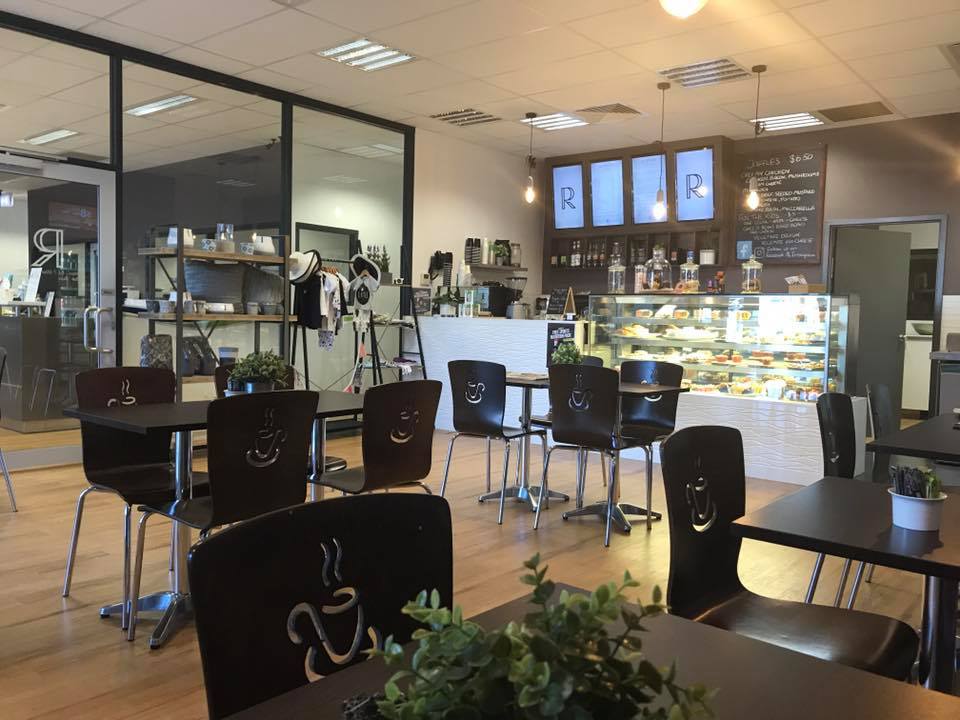 The Remedy Coffeehouse is located at 2/3 Bulwark Ave, Alkimos, in the Shorehaven Estate. It is next door to Alkimos Medical Centre, sharing the main entryway. Parking is available at the front of the building.
The Remedy Coffeehouse is open 7am to 3pm Monday to Friday, and 8am to 1pm Saturday.
www.facebook.com/remedycoffeehouse/
Why not combine your visit to The Remedy Coffeehouse with a play at Shorehaven Boulevard Playground? It's just down the block, and is perfect for toddlers and preschoolers!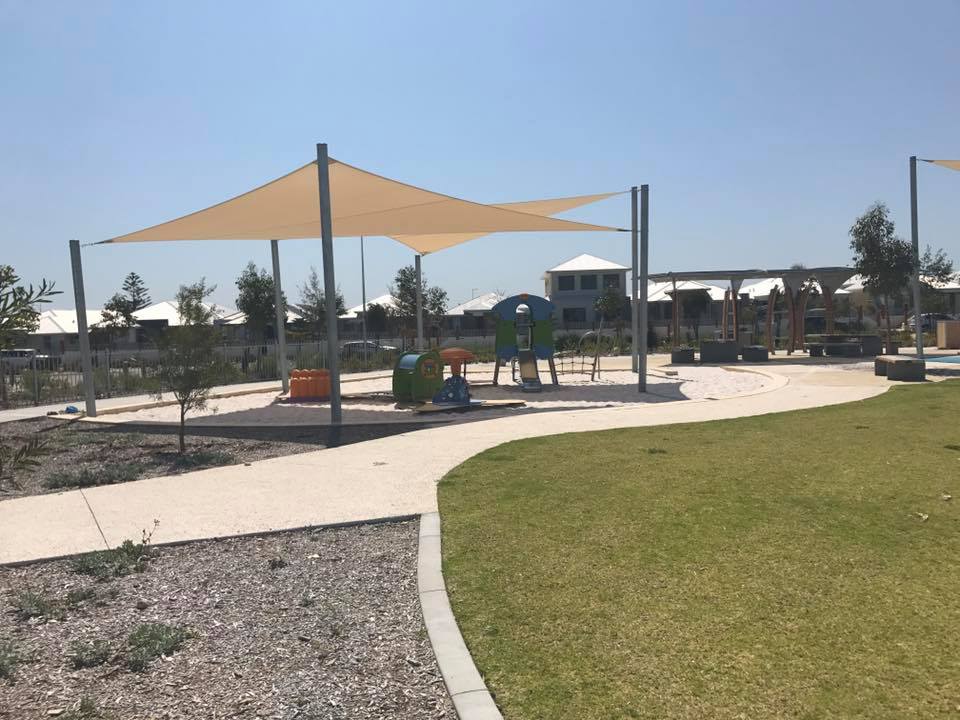 Find more family-friendly restaurants in Perth