A trip to Cottesloe beach just isn't complete without a scoop of gelato (or two!) from Red Spoon. The little take-away spot is found opposite the tall pine trees and the Indiana Teahouse. In the height of summer, this popular gelateria is known to have queues out the door for their traditional Italian style gelato.
As well as gelato, Red Spoon also offers their award-winning frozen yoghurt and sorbets. For the more health-conscious, there are acai bowls too!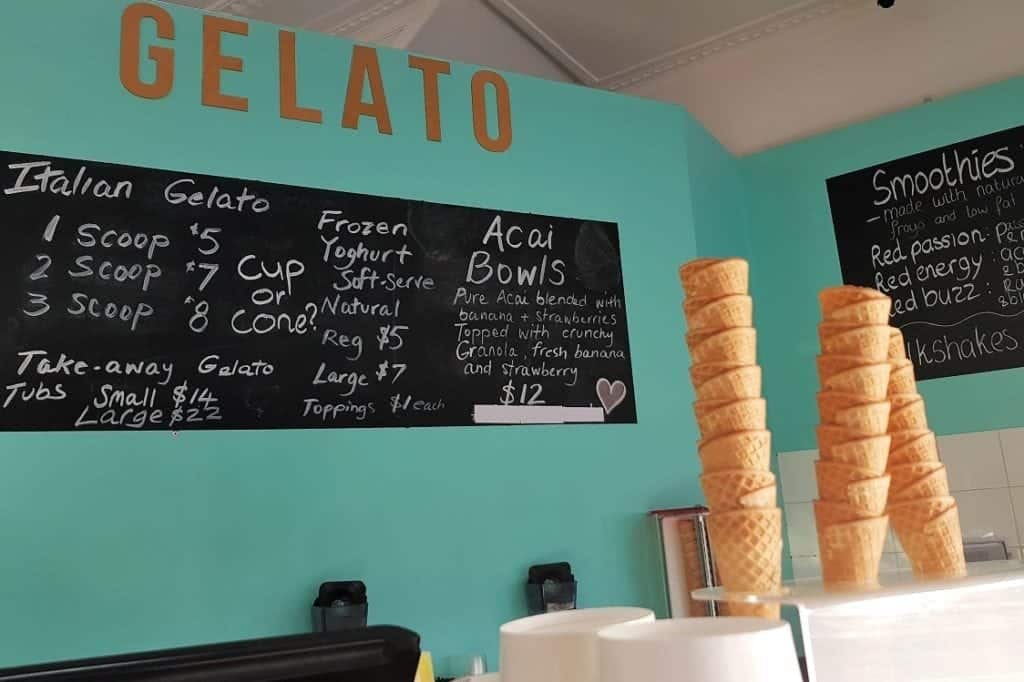 So many of their gelato flavours sound delicious. The flavours change regularly, but you'll find Ferrero, bounty, rum n raisin, crème brulee, bubble-gum, cookies n cream and so much more. And if your kids are too messy for a cone – cups are available too!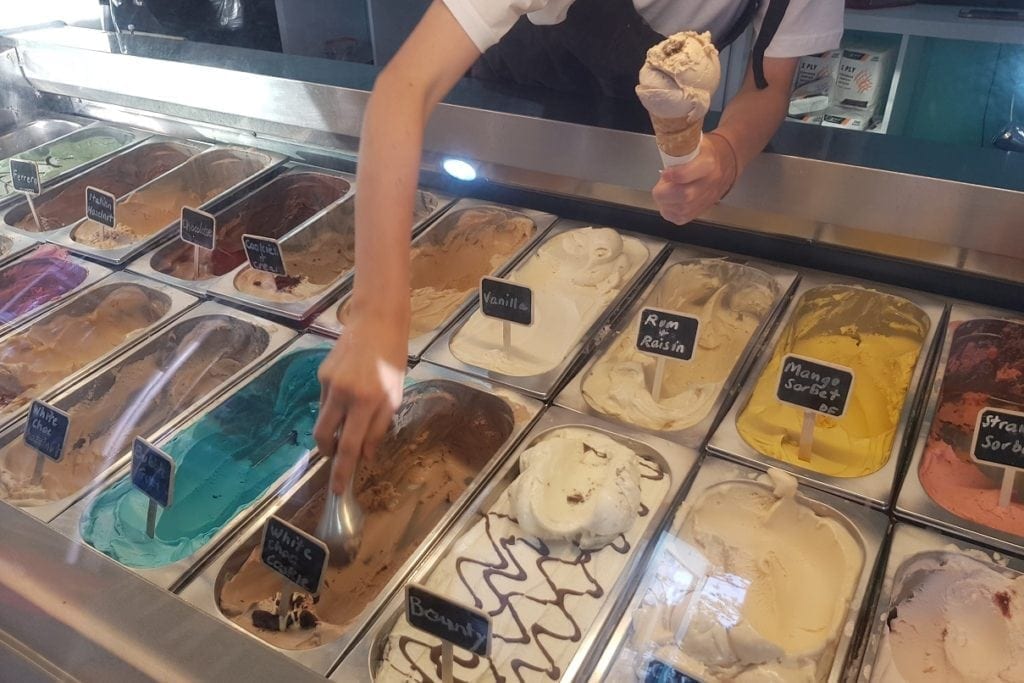 Little Chef finally settled on tastebud tempting "white chocolate cookie" and devoured it in minutes.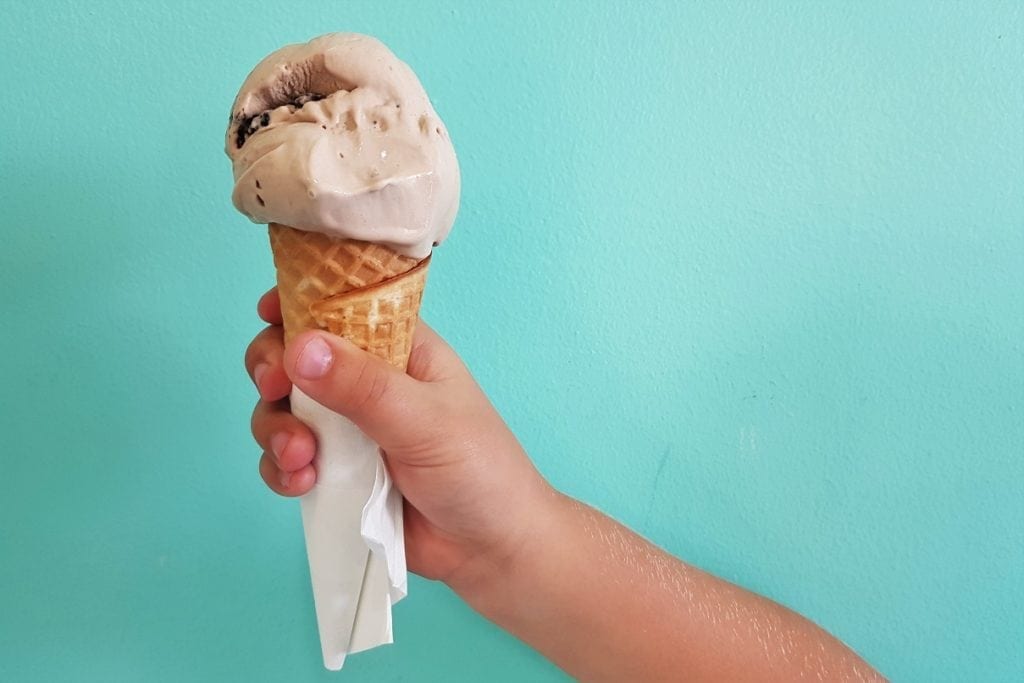 Chef chose Italian hazelnut and cookies n cream. Both of the boys were in gelato heaven!
There's also drinks available, like freshly made smoothies and creamy milkshakes, making it a perfect spot to grab some cool refreshments to enjoy on Cottesloe beach.
Find Red Spoon Gelato at 88 Marine Parade, Cottesloe, Perth.
See more info on Red Spoon Gelato on their Facebook page https://www.facebook.com/redspoonau/