Purposit is a new gifting app designed for parents. The idea is if Christmas or a birthday is coming up and your child wants a particular gift or you're saving for something big, say your child's first bike or putting money away for tertiary studies or a big trip, this is a convenient way for those around you to contribute to those milestones.
Purposit makes gift giving easy for those who may not see your child as often as they'd like, whether they have a busy lifestyle or just live far away, or those who may just be unsure of what your child currently enjoys or needs. It saves the last minute dash to the shops for a gift and helps to avoid the doubling up on things your child may already own. Rather than having several conversations and having to keep track of what gift you've suggested to whom, Mum or Dad can keep everything listed together in one easy to use app.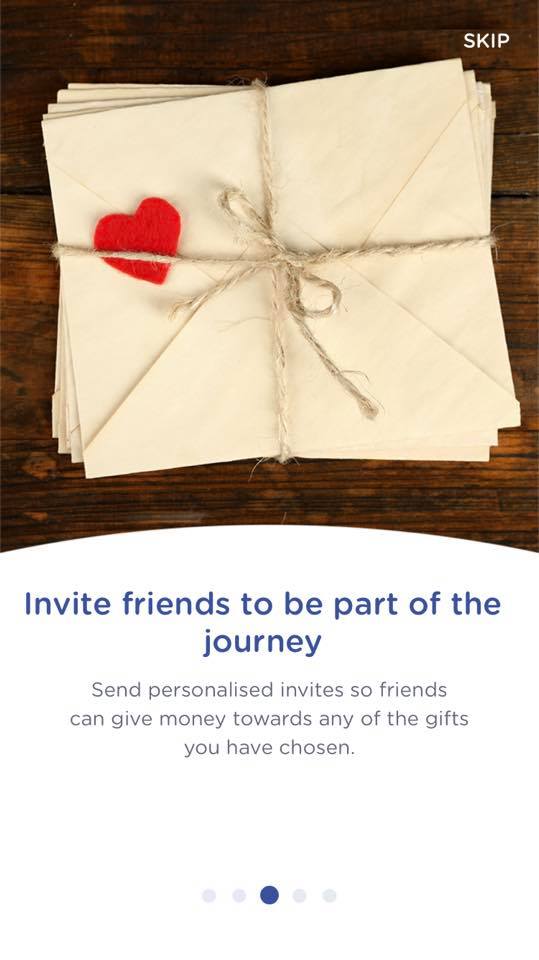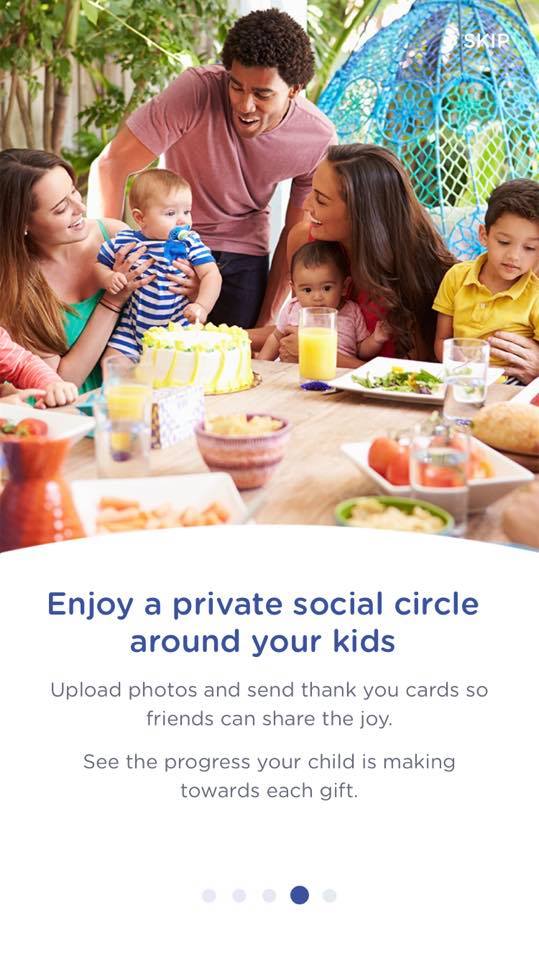 It is a similar concept to crowdfunding, except it is all kept private. The details can only be viewed by those family and friends you invite, and there is no peer pressure between invitees as nobody else can see who has contributed to each gift.
Family and friends can be invited to join in a variety of ways, either via social media platforms Facebook or Google, or they can sign up to Purposit via email.
To get started, you set up a profile with details about your child, including name, date of birth and an optional photo. You then create your list of items you or your child would like as a gift(s).
The gifts you add to the list don't have to be expensive things. You could add simple things – think movie tickets, a craft set, a video game or a trampoline. The gift options are endless! It is even just a great way for people to get gift ideas for your child.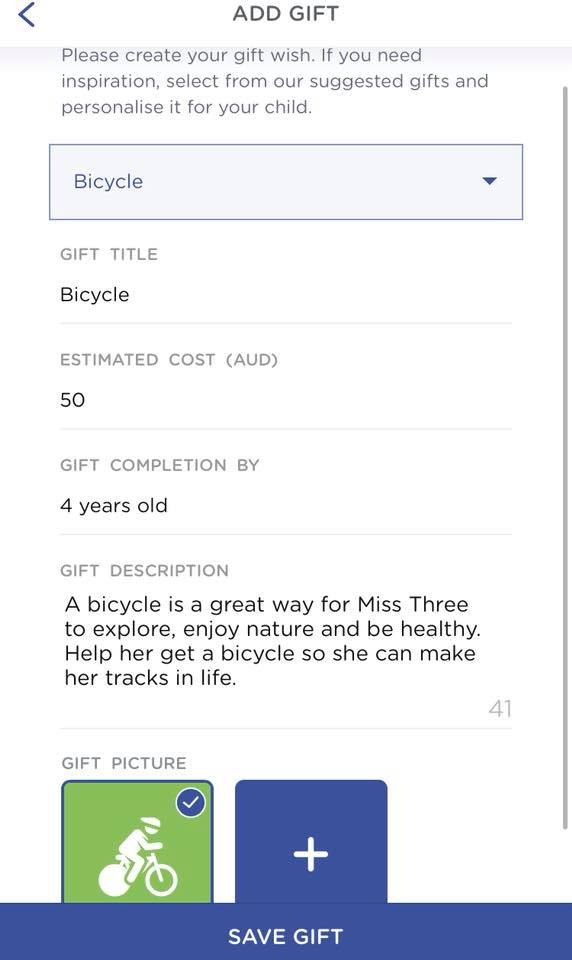 Following the list, you are invited to add bank account details so money can be securely transferred, while the app keeps a running tally that shows how close you are to 100% funding the gift or experience.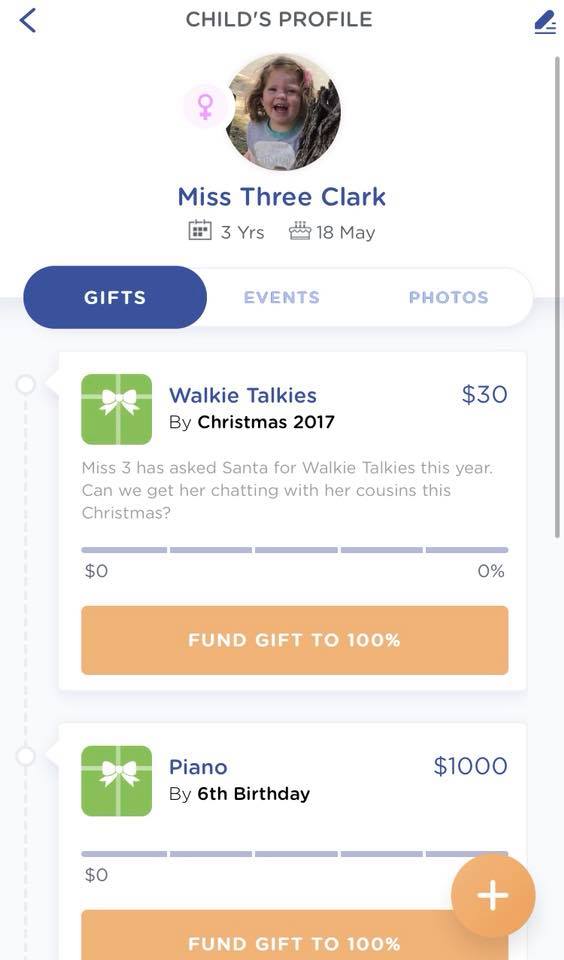 Once your child's profile is all set up, you can use the app to keep track of who has joined, add photos, or create thank you cards for those who contributed.
I had a run through the app and set up a profile for my 3 year old daughter, with the idea that Christmas is coming, and found it so easy to use. The app leads you through each step and has a handful of pre-set gift ideas, or you can easily add your own with a photo of what you have in mind. I liked that it doesn't have to be a physical gift that you add to the list. It could be raising funds for an amazing experience you may not necessarily be able to afford on your own, such as a camping trip, a sports program or a concert your child would love to attend. There is even the option to put money towards a charity of your or your child's choice.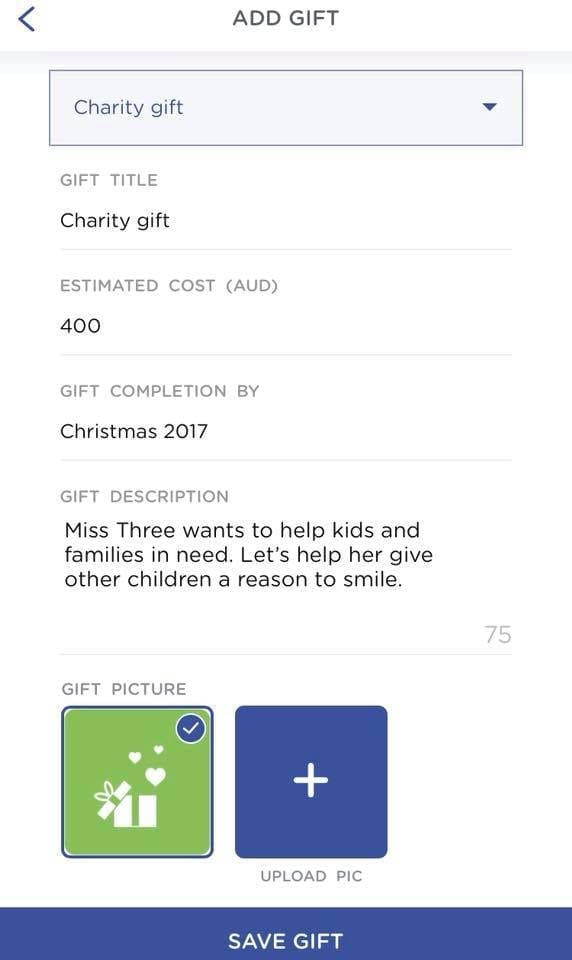 The benefits of using Purposit for someone like myself, with family spread out in different states, are many. The app saves me on postage, and time spent answering emails, messages or phone calls of what grandparents, aunts and uncles could be getting my child for Christmas. I can see Purposit being a big advantage to those with family living or travelling overseas who would love to contribute to a Christmas or birthday gift without the hassle of postage fees.
Another advantage is the app can be used more than once and for more than one child. For example, you can get Christmas gifts all planned out, and then start planning your child's next birthday.
For more information or try Purposit for yourself, head to the IOS App Store on Apple devices or to Google Play on Android devices. You can also use the web app www.purposit.com on your desktop or on any device outside Australia. And it's free.