Step out of the darkness and into Scitech's new exhibition, Playing with Light. From the moment we walked through the 20,000 individual LED lights illuminating entry tunnel my 7 year old was in ore of this brilliant hands-on exhibition which includes 22 interactive exhibits to explore.
Her favourite exhibit was Laser Dodge, she loved the challenge of maneuvering through the dark room without activating an alarm by successfully dodging a series of laser beams.
Freeze your shadow was another highlight, you can stand, wave, jump, or strike a pose front of a screen, after a flash of light your shadow will appear frozen on the screen.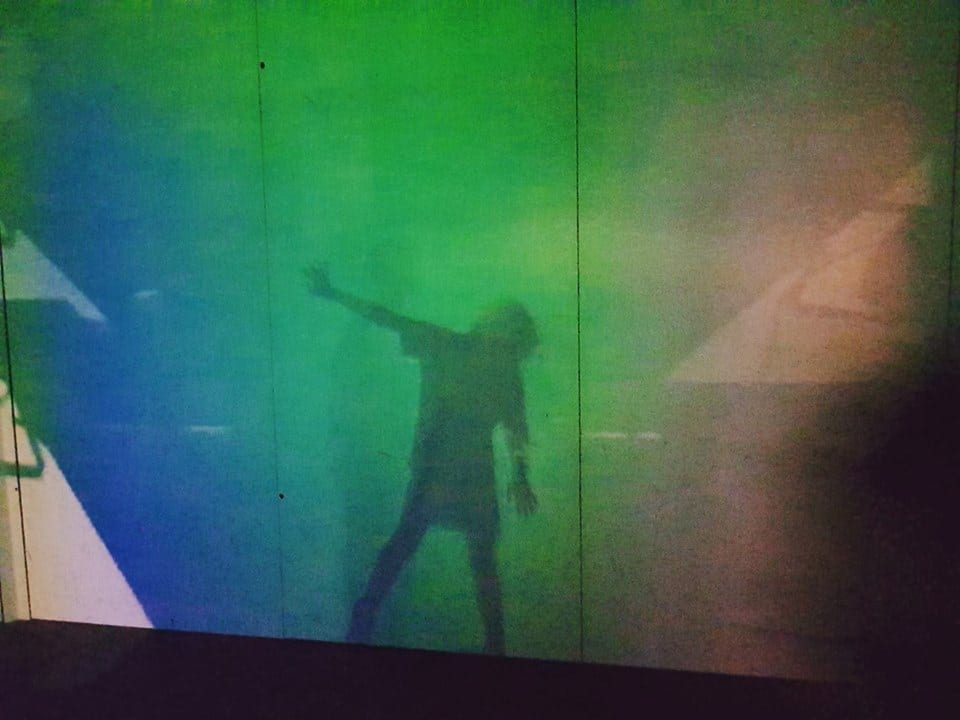 We loved how many different ways we could play with our shadow, Miss 7 couldn't resist doing a cartwheel in front of the Colour Shadows exhibit. You can even see what your shadow looks like in Computer Vision.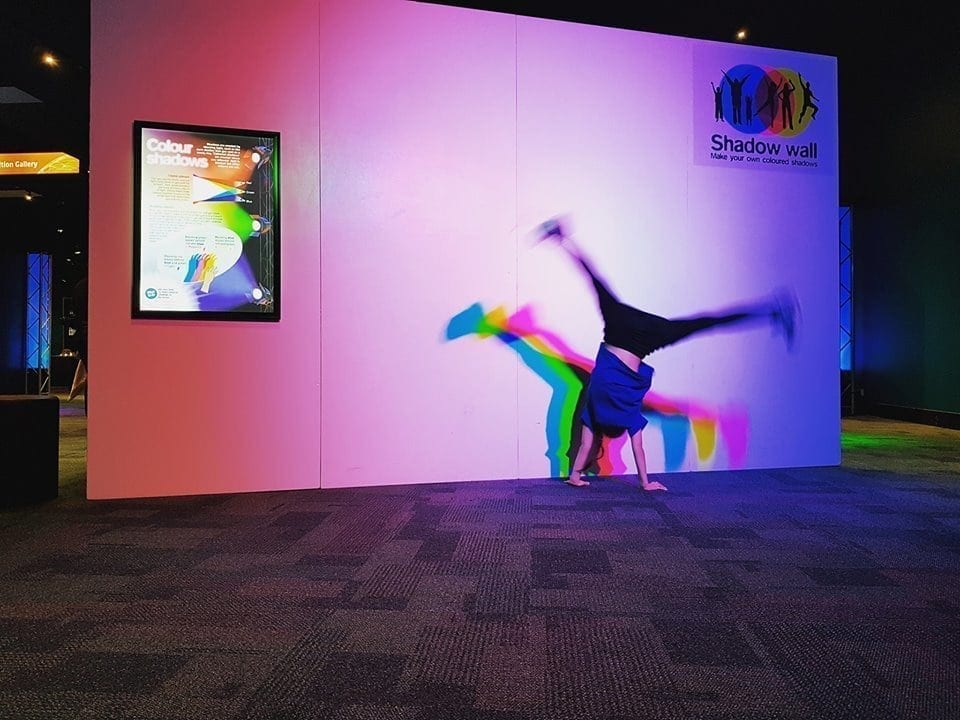 Concave reflections, while it is meant for your hand… Miss 7 stuck her face in the dome and was amazed by the different reflections she could make depending on her different position within the dome.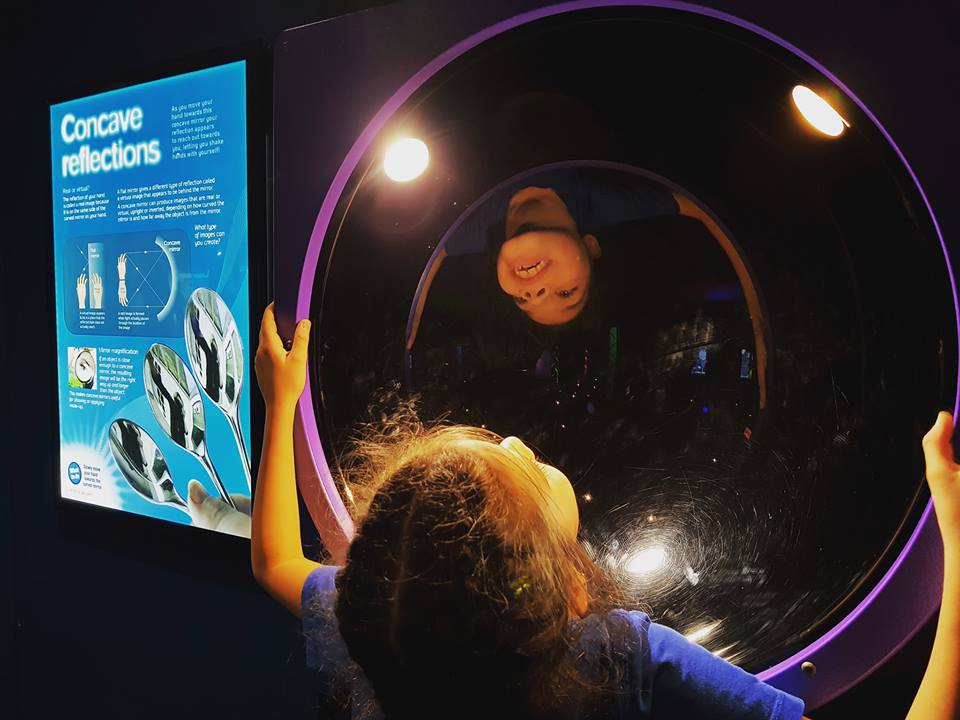 Guiding light is a fun way to control the light in a stream of water.
The fun and discovery seems never-ending, there are is a bendy mirror, light lab, colour mixing, holograms and so much more! One exhibit you can capture a picture of the light you have created and have it emailed directly to your inbox to keep, print or upload on online.
Playing With Light is targeted for children aged 5+ but it is suitable for all ages and will be at Scitech until October 2018.
Scitech
Kids under 4 FREE, Children $12 , Adult $19
Corner Railway Street & Sutherland Street, West Perth
www.scitech.org.au
Free parking is available to Scitech visitors. The staff at Scitech will validate your parking ticket on arrival at Scitech.