This school holidays the PJ Masks are making daily appearances at Karrinyup Shopping Centre from 14th April to 22nd April. Catboy, Owlette and Gekko are doing two shows and one meet and greet each day. The PJ Masks are very popular so the shows are busy and the meet and greets have limited spots filling fast.
During the 20 minute show, the kids get to learn the secrets of being a superhero. It is interactive with the kids being encouraged to move around and copy the actions of the super hero's like cat ears and owl eyes.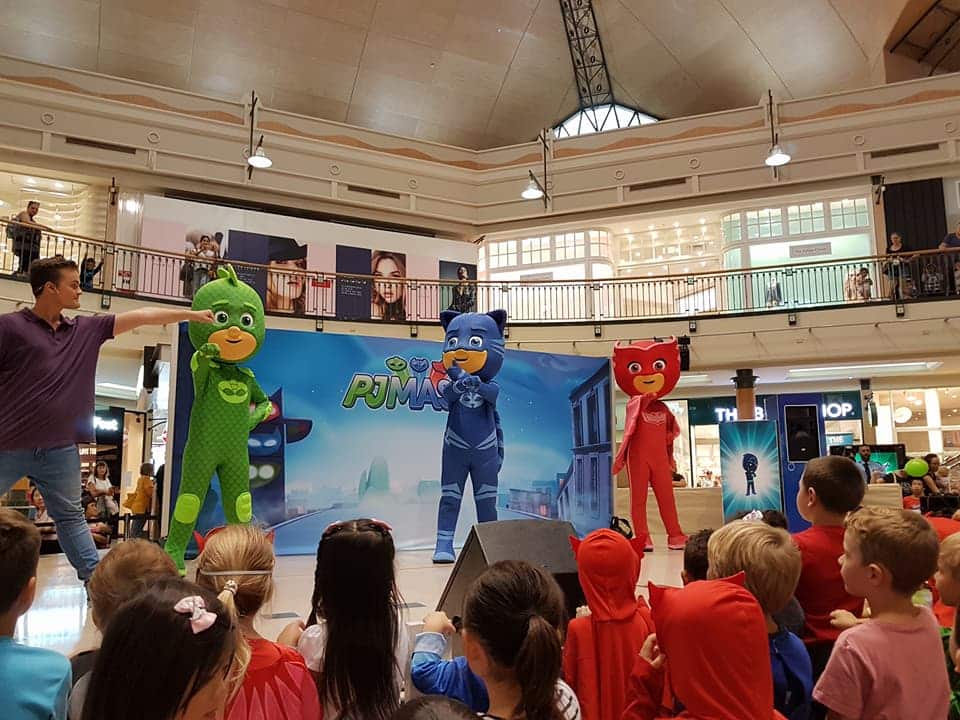 It does get very busy so arrive early if you want one of the seats that are set up. Children are encouraged to stand behind the fence in front of the stage. You could also get a good view of the show from the second level.
My 4 year old is a huge Owlette fan at the moment so loved being at the front for the show. She joined in with the actions and I could see her watching as Owlette moved around the stage.
She was also very excited to be part of the VIP meet and greet where she got to go on stage and meet the PJ Masks. She was thrilled to meet Owlette, giving her a great big hug and high fiving with Catboy and Gekko.
A school holiday activity not to be missed if you have a PJ Mask fan.
Weekday and Saturday – 9.30am and 11.30am show. 10.30am meet and greet.
Sunday – 11.30am and 1.30pm show, 12.30pm meet and greet.