What's on in Perth today?
Discover a variety of events in Perth for families with kids of all ages, including free and low-cost options. From family shows to farmers markets, local community events to Perth City events, and even events at your local library – find everything you need to keep your family entertained and never hear the dreaded words "I'm bored" again!
To enquire about our event advertising starting from $99+GST
EMAIL: contactus@buggybuddys.com.au

Christmas Craft and Fun
December 21 @ 6:00 pm

-

9:00 pm
Get that last minute Christmas shopping done, KID FREE! The kids will be in safe hands doing Christmas craft, games, and nibbles provided.
Christmas Craft and Fun
Join us for a festive celebration at 20 Celestine St! Get ready to let your little Elve's unleash their creativity and have a jolly good time at our Christmas Craft and Fun event. Wheather you need time to finalize the shopping or wrapping the gifts this is your chance without the kids.
At Christmas Craft and Fun, the children will have the opportunity to make your own Christmas decorations and ornaments, play games and have some healthy nibbles. they will be able to let their imagination run wild as they craft beautiful personalized delightful festive items.
Our event will be filled with laughter, joy, and plenty of holiday cheer. Tell your friends and family to share in the merriment. We'll have festive music playing, hot cocoa flowing, and maybe even a visit from Santa Claus himself (ok, well maybe in movie)!
Don't miss out on this magical experience. Mark your calendars for Christmas Craft and Fun at 20 Celestine St. It's the perfect way to finish your holiday season and create cherished memories. See you there!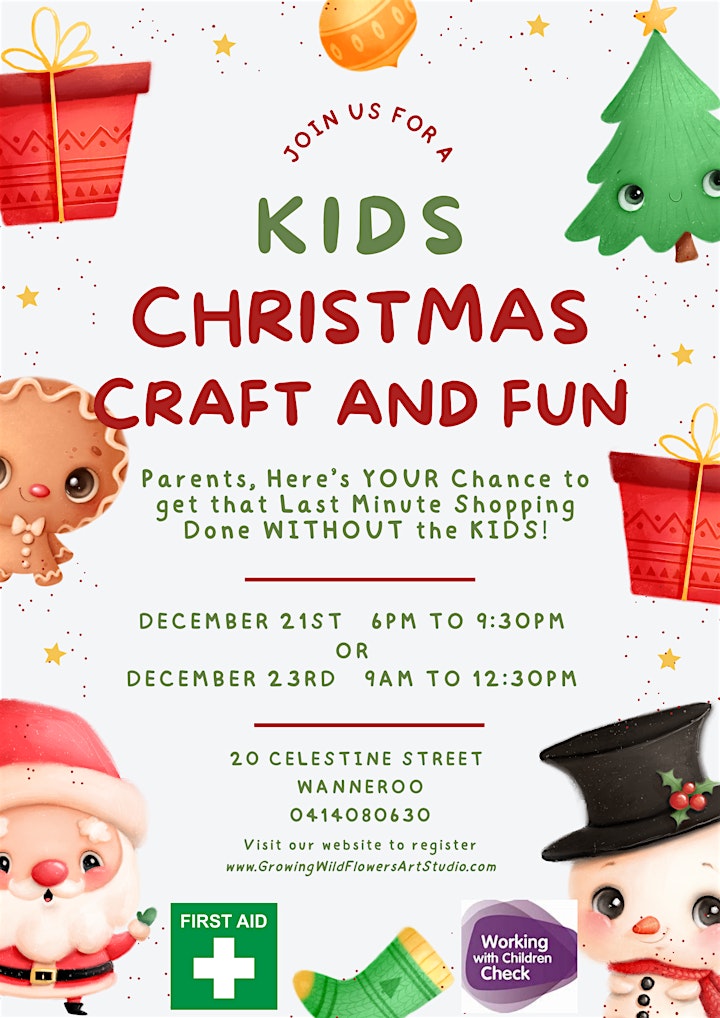 Related Events