What's on in Perth today?
Find City of Perth Events, local community events, free and low-cost events for families with kids of all ages. You find listed – family shows, free events in Perth, local community events, fairs, farmers markets, Perth City events, even events at your local library. Be the first to know what's on in Perth and never hear the words "I'm bored" again!
Event Listings – If your event is free and you're not paying to advertise anywhere else you can upload your event here. (Events need to be admin approved before they appear in the Events Calendar). To enquire about our event promotion packages email contactus@buggybuddys.com.au

Artist in Residence Workshop: Learn Visible Mending (Midland)
July 9 @ 1:00 pm

-

4:00 pm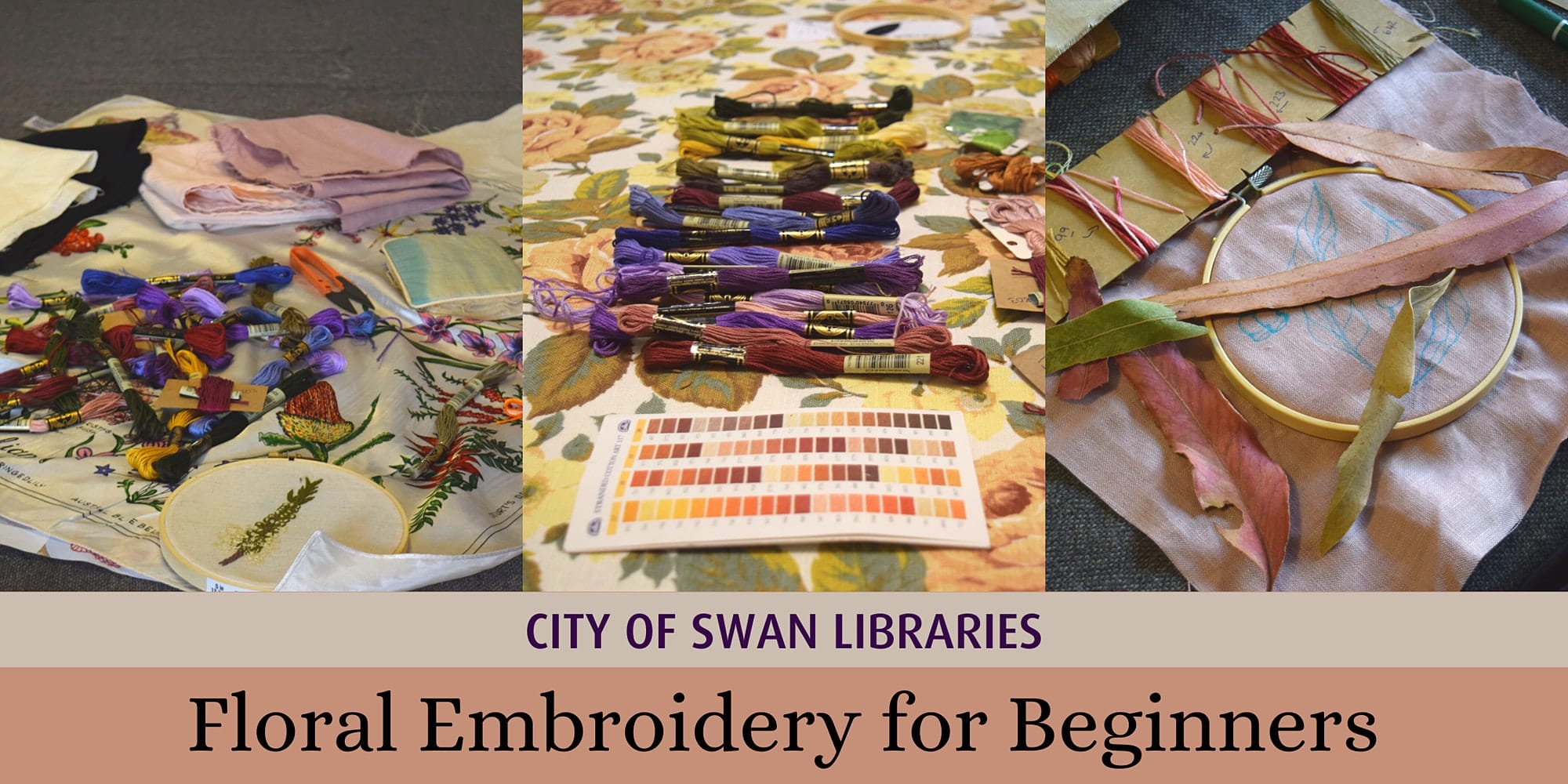 Join Sophie Nixon, June's Artist in Residence at the Midland Courtyard Studio, for this workshop for adults!
Please note that this program is suitable for ages 8-14, and is a hands-on workshop. Photographs and videos may be taken of the event.
This workshop will go through 5 basic stitches to give you the confidence to embroider a plant of your choice, real or imagined! We will be working from images for inspiration, to draw or trace from. You will learn how to plain stitch, back stitch, satin stitch, the french knot and lazy daisy stitches. You also will get to keep your embroidery hoop and some thread to keep you going at home.
Sophie G Nixon (they/them) (b. 1996) is an early career artist with a Fine Art (Honours) degree based in Boorloo/Perth, and comes from a settler background. Sophie works primarily with second-hand textiles and occasionally plants to create soft sculptures and gentle installations. Methods of healing, repair, and ecological consideration of materials are central throughout their work. Currently, their interests lie in worn and damaged textiles, particularly garment and bedding: playing with colour, shape, and composition to explore unconventional practices of repair.
Sophie is the City of Swan Libraries' Artist in Residence at the Courtyard Studio for the month of June
In accordance with hygiene requirements, social distancing will be maintained throughout this program and hand sanitizing stations and cleaning products will be available for use.
Please book in as spaces are limited. For all inquiries contact Midland Public Library on (08) 9267 9020.
Want to hear more about events like this one? Sign up here for personalised emails – we'll send you the latest news about program topics you're interested in!
Related Events