There's a tonne of kid-friendly places to visit in Joondalup's Winton Industrial Estate, opposite lakeside Joondalup – Darklight, Aloha Surfhouse, Bowling, Inflatable World and more. While most of these spots offer small cafes, if you're after specialist coffee, you may want to head to the nearby Peppermint Green Coffee House. The quality cafe has a kids toy and book corner, high chairs, baby changing facilities and plenty of space for prams.
We popped by for a caffeine top up and babycino during the back to school shopping rush. We found a bustling café, with barely a spare table. There's cosy corners with sofas, high tables, long tables – basically something to suit everyone's needs.
In the toy corner, there's story books, a play table and toys. A dining table in this space is ideal for parents that want to keep a close eye on their toddlers. This area was also open to the back of the café, so you may want to keep an eye on little escape artists.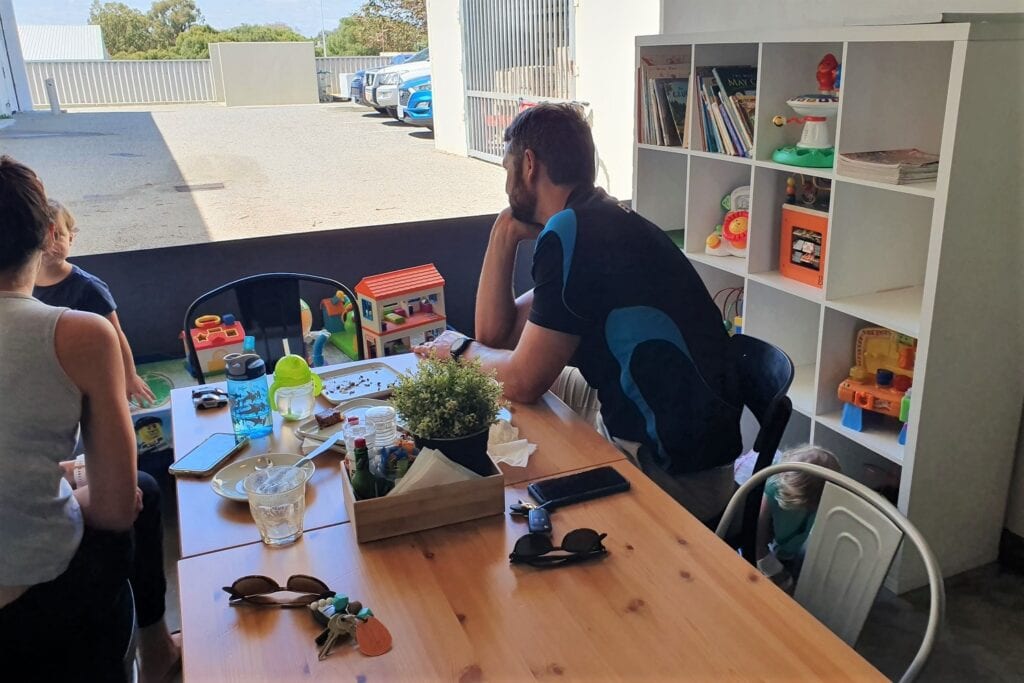 On the drinks menu there's coffee, tea, juices, iced coffee's and milkshakes. Feeling hungry?  The cabinet is brimming with a variety of options including wraps, sandwiches or sweet bakes – like cakes, muffins and slices.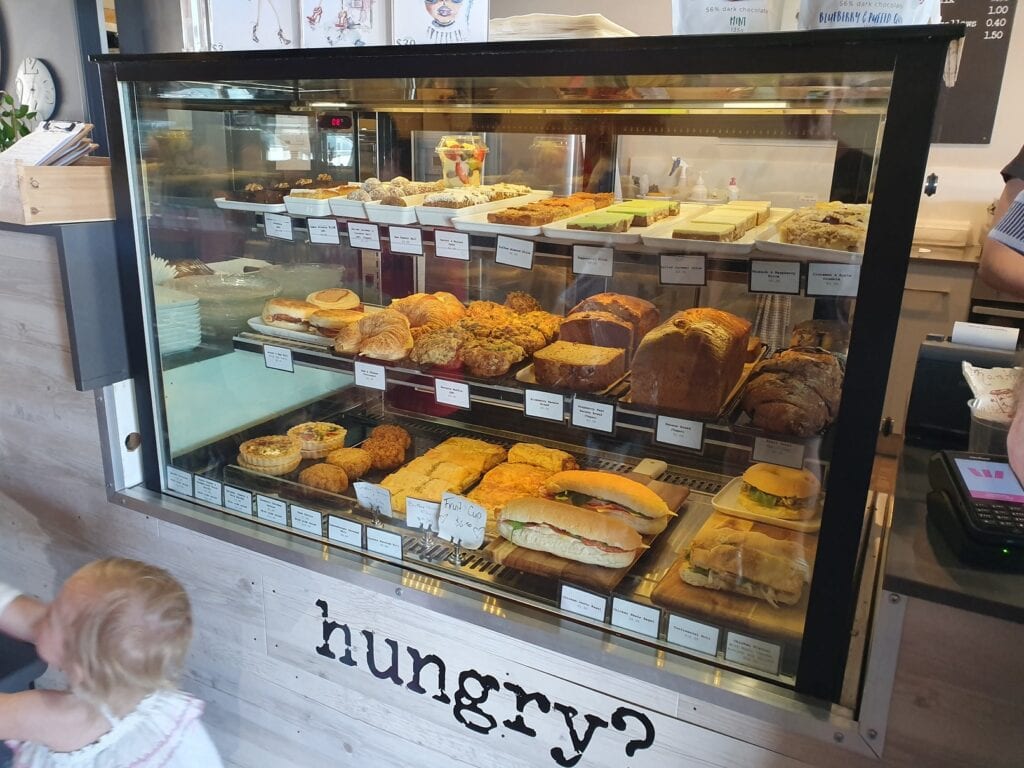 I loved a chocolate and walnut slice (GF) and flat white.
Little chef chose a toffee and almond slice ($4.50) to enjoy with his babycino. Here babycinos are served in a paper cup, with a marshmallow and tiny teddy ($1.50).
There is a book exchange, where you can take a book to read, as long as you read one in return.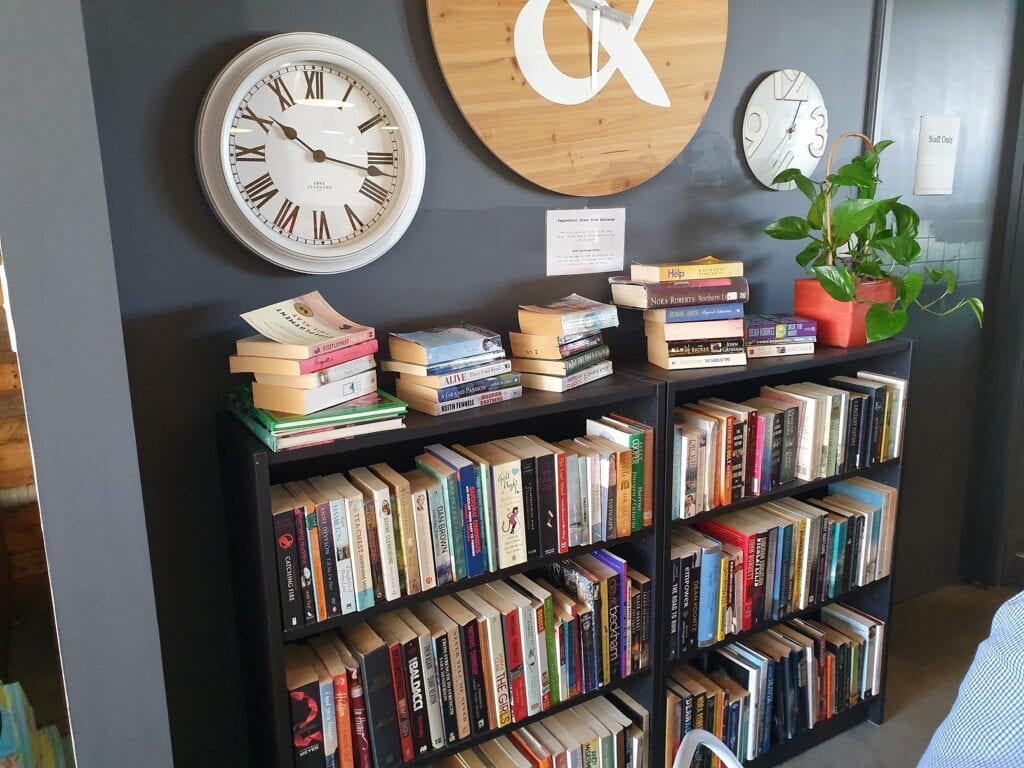 And there's even some lovely gifts to treat yourself or someone special.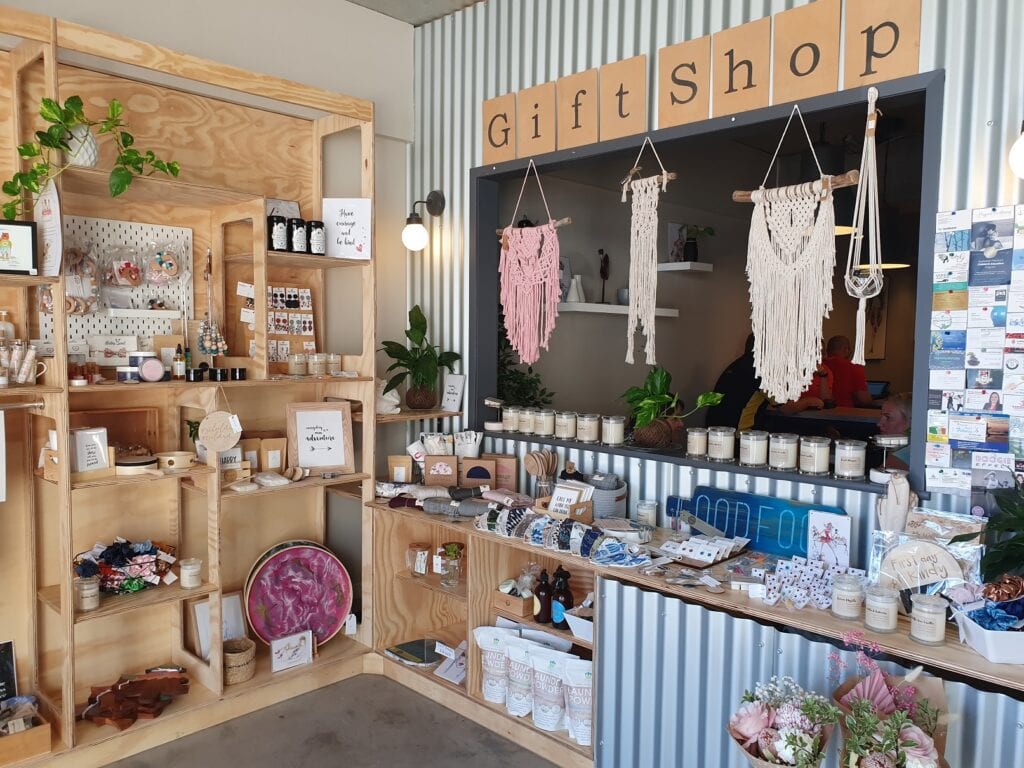 Peppermint Green Coffee House in Joondalup is a good, kid-friendly spot for a mums catch up, or snack break while shopping in the area.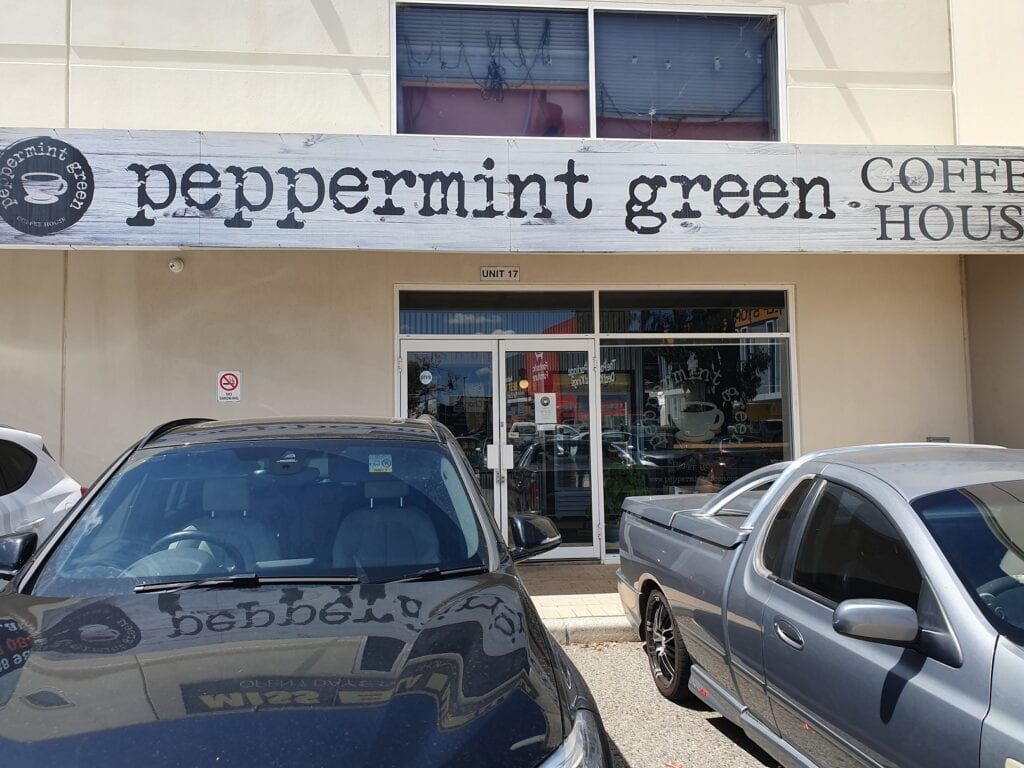 Peppermint Green – The Details
Find Peppermint Green Coffee House at 7 Delage Street, Joondalup.
Get more info on their website. 
Find more family friendly cafes and restaurants in Perth here.