There are plenty of coffee places and restaurants in the Swan Valley, some more suited to families. Penny Garden is one of these with its play equipment, outdoor dining area and kids menus.
Penny Gardens Restaurant is located on West Swan Road, not far from the Reid Hwy turnoff. The carpark, which is shared with Yahava Koffee, always looks busy when driving past. We stopped by one Saturday morning for a coffee and bite to eat.
We were met at the entrance and told to chose a table. By the time chose a table sat down the waitress had brought us menus and water for the table. The attentive service continued for our whole visit.
It was a nice morning with a slight breeze so we decided to sit on the front verandah near the play equipment. There is seating available along the front and side verandah as well as some picnic tables with umbrellas set up on the lawn. Of course, there is also seating inside but it is a little harder to supervise outdoor play from there. My 4 year old was straight over to check out the play equipment.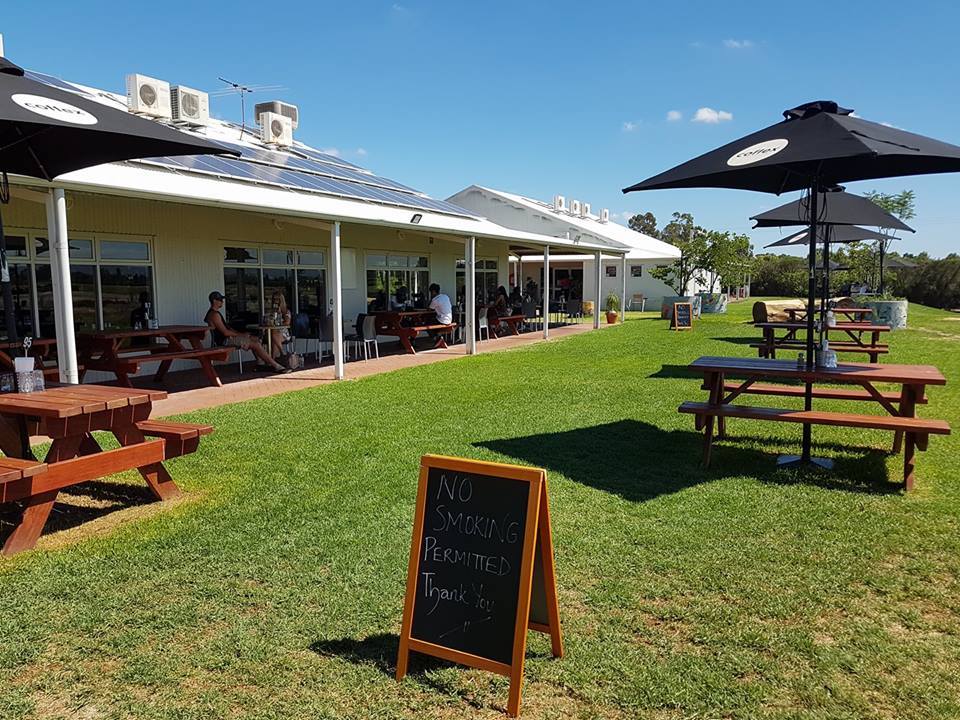 The play equipment was a wooden fort with a baby swing and normal swing, monkey bars and slide. The equipment is not shaded and when we arrived mid-morning the slide was too hot to use. My daughter was happy to play on the swing and do some climbing while we looked through the menu and decide on our order.
As well as the play equipment there is some grassed area and a few large logs between Penny Garden and Yahava next door. The kids enjoyed running on the grass and my daughter had fun climbing up the logs. The view from the verandah is nice, there is a lake in the background and some vines in the distance.
My friend decided on the breakfast waffles, my daughter wanted eggs and I just had coffee and a scone. There is a kids menu for breakfast and lunch/dinner. The breakfast menu included bacon and egg on toast or pancakes and included a pop top for $14.50.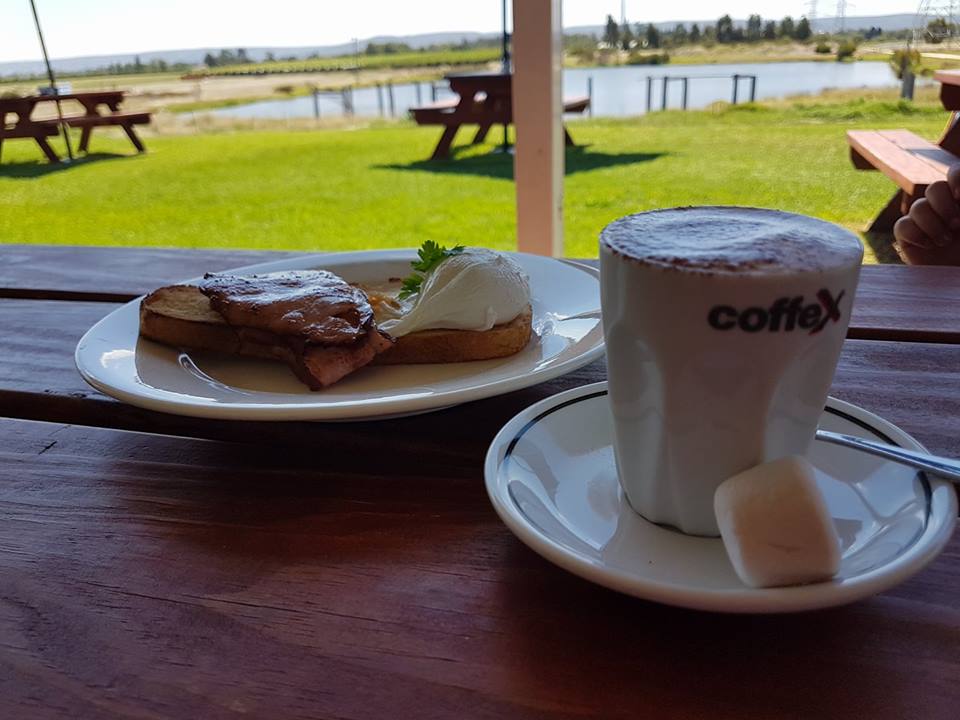 The meals didn't take too long to come out. The scone was a bit dry but the waffles were a hit and the kids egg and bacon was cooked just as requested.
Inside the restaurant is fresh and bright and roomy enough for a pram. The day we visited most the customers were seated outside. The toilets were clean and there is plenty of room in the one with the change table.
Penny Garden Restaurant
4752 West Swan Road, West Swan
Open for Breakfast, Lunch and Dinner. Closed on Tuesdays
www.facebook.com/pennygardenrestaurant
(08) 9274 7277