Pax + Co opened in Mt Lawley on 2 June this year and, after noticing they have a kids corner, I was keen to head there for a coffee.
I stopped in there this morning with my youngest and knew instantly that this would be a new favourite! The cafe is light and bright with lots of seating, including some outside seating. We sat down the back near the kids corner. Primrose loved the kids corner and kept heading back over there to play with a car she found or to do a bit more drawing.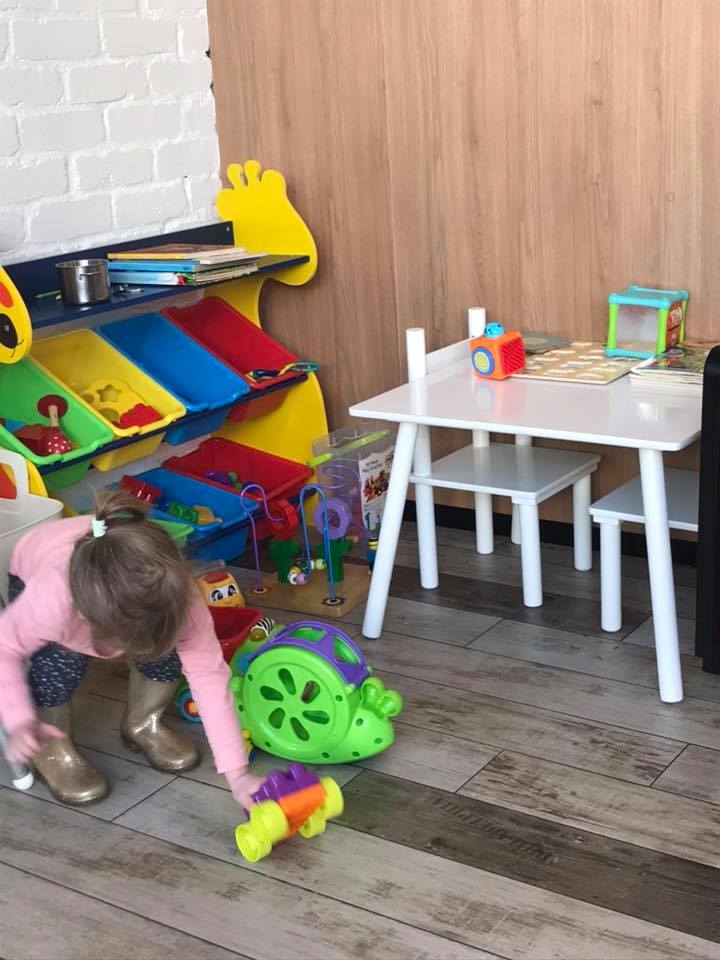 Although I didn't eat there today, the whole menu just looked incredible with a focus on real, wholesome food. There is everything from açai bowels to burgers with a large number of vegan, vegetarian, gluten free and dairy free options. The display cabinet was also full of tempting treats like peanut butter fudge bars!
While impressed with the adult menu, it is the kids menu that will see me coming back time and time again. It has got to be one of the best kids menus in Perth, even including options for babies. Very very reasonably priced and healthy real food! An actual selection of food that kids like and that parents will be happy for them to eat. As it was morning tea time I chose the baby tasting plate for Primrose. This came with strawberries, blueberries, banana, avocado, and cheese for $5. I also ordered a babychino for Prim which came free with the food purchase.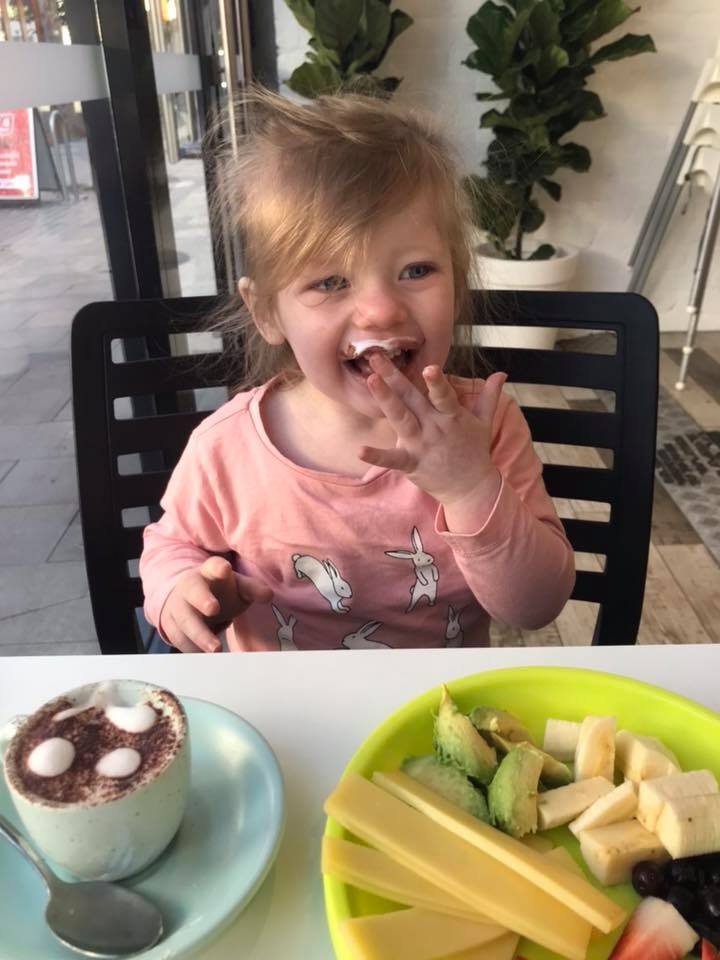 As well as the cute smiley faced babycino, depending on which barista you get, there are also adorable bear babycinos too! And the great news is that at Pax + Co babycinos are FREE with every purchase.
This is a great new cafe – I was very impressed and can't wait to head back soon.
Pax + Co
Located is at 609 Beaufort Street, Mt Lawley and is currently open 7.30am to 3.00pm Monday to Friday and 7.30am to 4pm Saturday and Sunday, however, dinner services are planned to commence in the near future.