Paper Avenue is a very welcome addition to Joondalup. The new café has mod fit-out, great coffee ethos, a nicely put together (and trendy) brunch menu, friendly service and a bit of soul too. It's just across from the Joondalup Library and well worth a visit.
The light and bright café is graced by a beautiful mural by local artist Peter Ryan. I've followed him for a while on social media and love his creations. As a side note, Peter has also got involved in the painted rock craze and Little Chef treasures one of his rocks that we found in a local park.
The peeps at Paper Avenue are serious about their coffee. The impressive La Marzocco machine is custom made and the coffee is Locale from Victoria. Little Chef enjoyed a babycino.
There's some different drinks on offer on their menu too. Cha Cha tea's "Strawberry Swoon" pink tea latte is made of strawberry, hibiscus, rose hips, apple and orange. I love it. They look pretty as a picture too. Their "Apple Kiss" smells like apple pie!
For little ones, they have high chairs, babycinos and a kids menu – so refreshing to see a kids menu minus chicken nuggets! There are also lots of treats in the cabinet.
Little Chef really enjoyed the bacon and egg slider, with some extra thick bacon.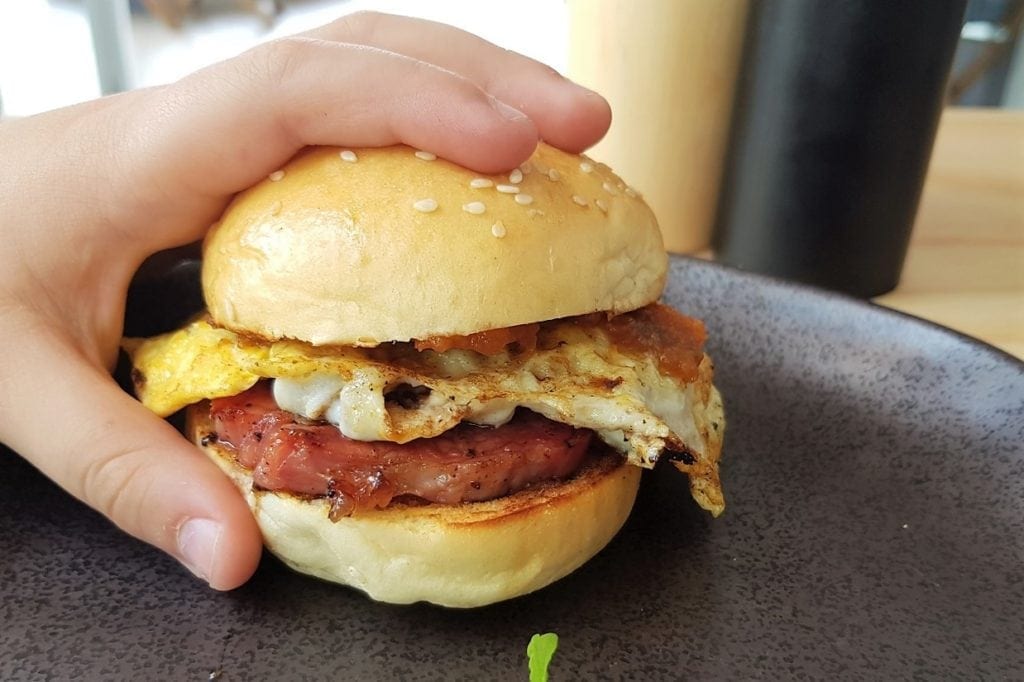 I loved the moist lemon zest banana bread, which was beautifully plated with a vanilla mascarpone, maple syrup and almonds.
This brioche bun is brimming with tender and tasty slow cooked beef brisket, with a nicely spiced apple, mint and red cabbage slaw.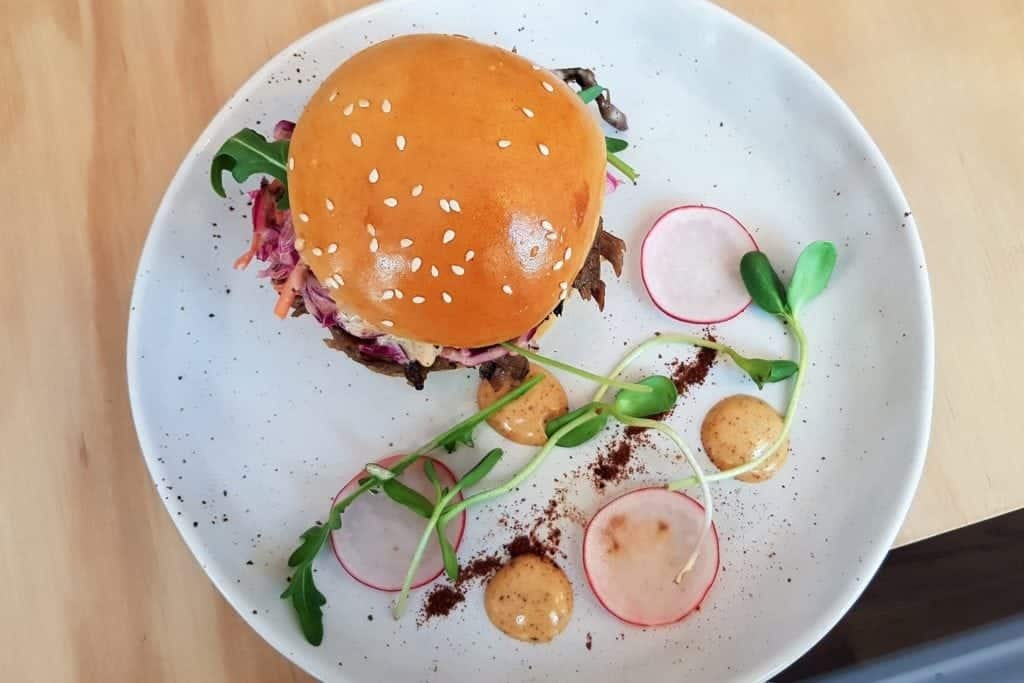 You'll also find granola, French toast, big brekkies, bagels, pancakes and much more on the menu. All in all, Paper Avenue creates a fab first impression.
For now, the café is focusing on weekday brunching and lunching and is also open on Saturdays. Definitely worth checking out!
Find more family-friendly cafes in Perth