The Old Wild West is a chain restaurant founded in Italy over 20 years ago and has established itself as a leading burger and steakhouse brand, with more than 200 restaurants across Europe, and now its opened its first Australian restaurant here in Perth at Hillarys Harbour. Old Wild West is a unique themed restaurant experience perfect for the whole family.
From the wild west saloon bar to the bucket sinks in the bathrooms there is so much detail to take in.
You can choose to dine in one of their themed seating areas including a covered wagon, the jailhouse or even an old mine train! It would make a fun venue for a party.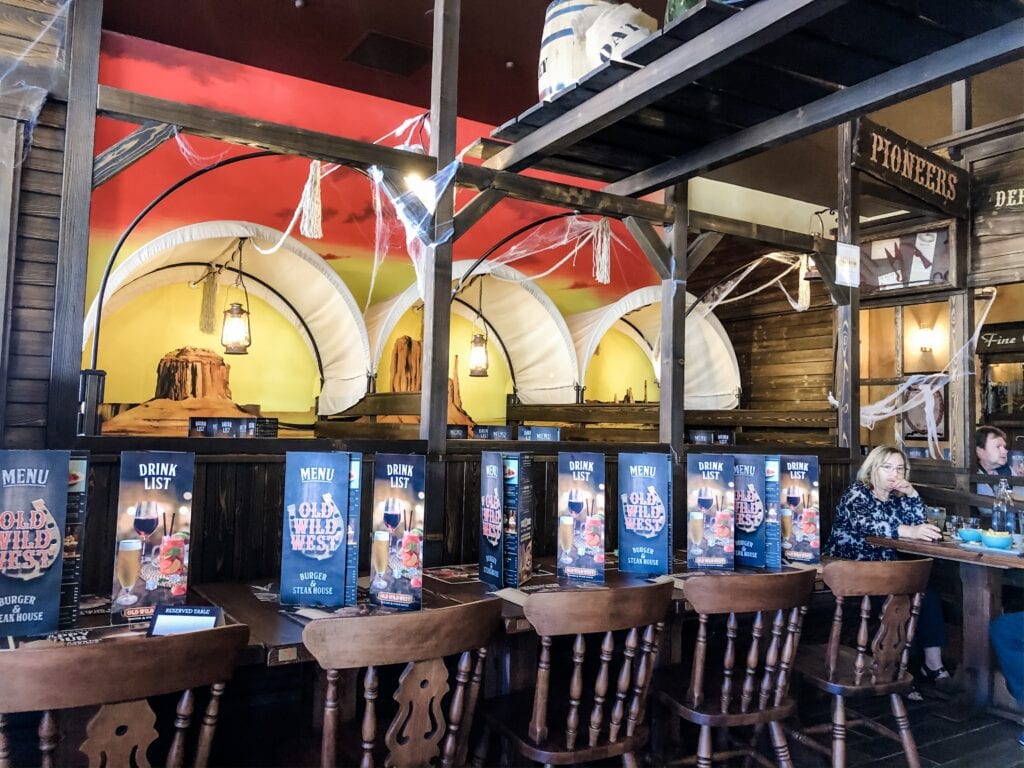 The menu is and well-priced with American style favourites such as a large variety of burgers, tacos and grilled meats.
The childrens menu has a choice of two sizes with the kids menu at $12 recommended for ages 7 and under and the Junior menu at $15 recommended for ages 8 to 13. Both menus include a main meal and a mini dessert Choco Croc with M&M's.
My 11 year old does not have the largest of appetites so she chose to order the mini cheeseburger from the younger kids menu and I was more than impressed with size of the portion. I was expecting more a small slider rather than the large burger which she was served.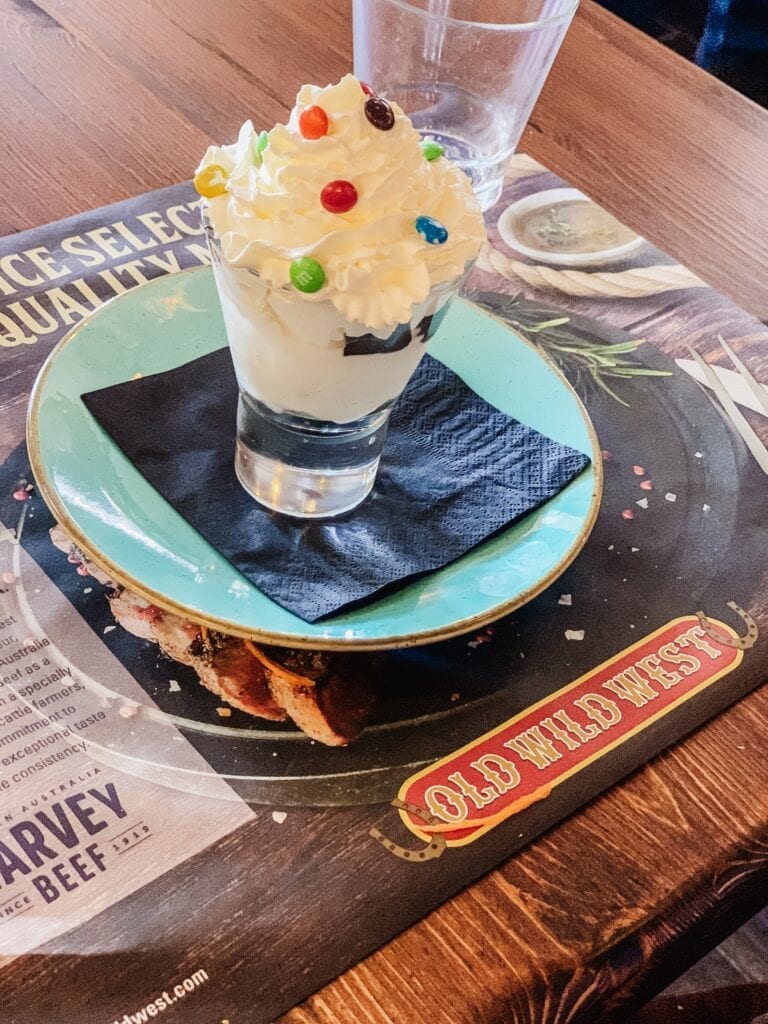 The Kids meal also comes with a gift and colouring mat and pens. The gift my daughter received was an Ooshie which she very pleased with!
My husband and I ordered the Pulled Pork Burger ($18) and Meat Tacos ($14) which were both tasty and great value. The service we received was fantastic and meals came out of the kitchen really quickly which is always a big plus when dining with kids.
Old Wild West is a great family-friendly addition to the Hillarys dining scene.
For more information visit the Old Wild West Facebook page
Find more family-friendly dining in Perth