Odyssea Beach Cafe is one of the new restaurants in the revamped City Beach beachside area. It opened in January this year and has been super popular with people often having to book over a week in advance and queuing for a while if you walk in without a reservation.
It is in a beautiful location with stunning views right by the ocean at City Beach. We tried doing a walk in for lunch one day when it was fully booked and were told there was a half hour + wait for a table in the shade or you could sit in the sun right away. We tried sitting in the sun but it was over 30 degrees so way too hot so we left and booked online for our next visit.
There is plenty of parking right outside the restaurant as it is next to the beach car park. On busy days there is an overflow car park across the road. It is all brand new and very clean, light and airy, with windows running around the whole restaurant. There is also disabled access and there is a sign saying you can sit outside with your dog if you enter through the outside gate.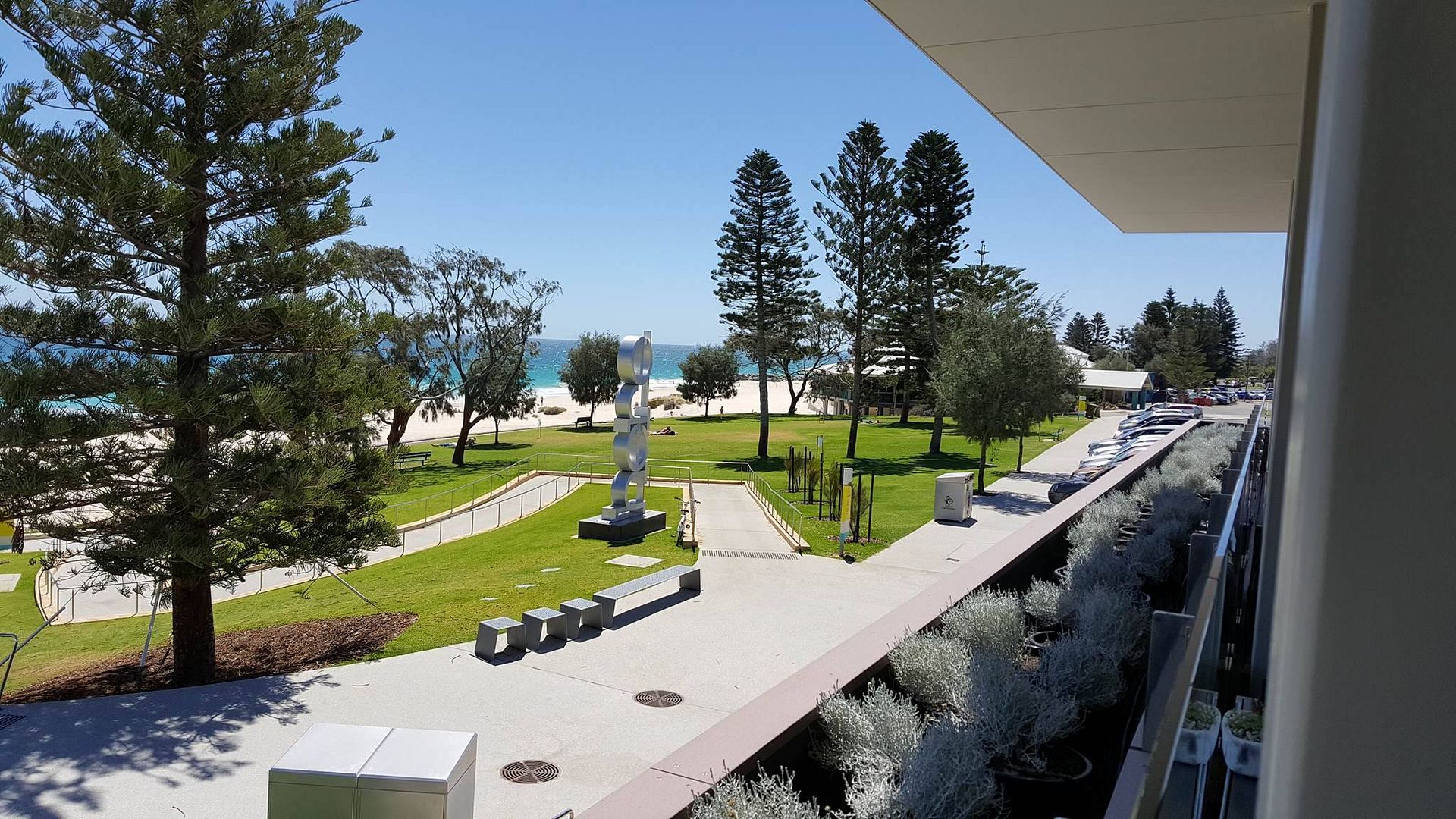 The restaurant has a large indoor area but we requested a table outside in the shade when we booked. Outside there are normal tables – some with bench seats and some with chairs. There are also a few high tables so you may want to avoid those if you have small children.
There is a good children's menu with a range of different options for breakfast ($8.50 each) and lunch/dinner ($10 each). The main menu has a selection of 9 starters/share plates and a choice of 8 mains – the mains ranged from $20-$40. There is a desert menu and a cabinet inside the restaurant with some of the desserts on display. There is also a good range of alcoholic drinks.
We went with our 6 and 7 year olds for lunch and they both chose to have a milk shake ($4.50) and the kids fish and chips ($10). These were really good.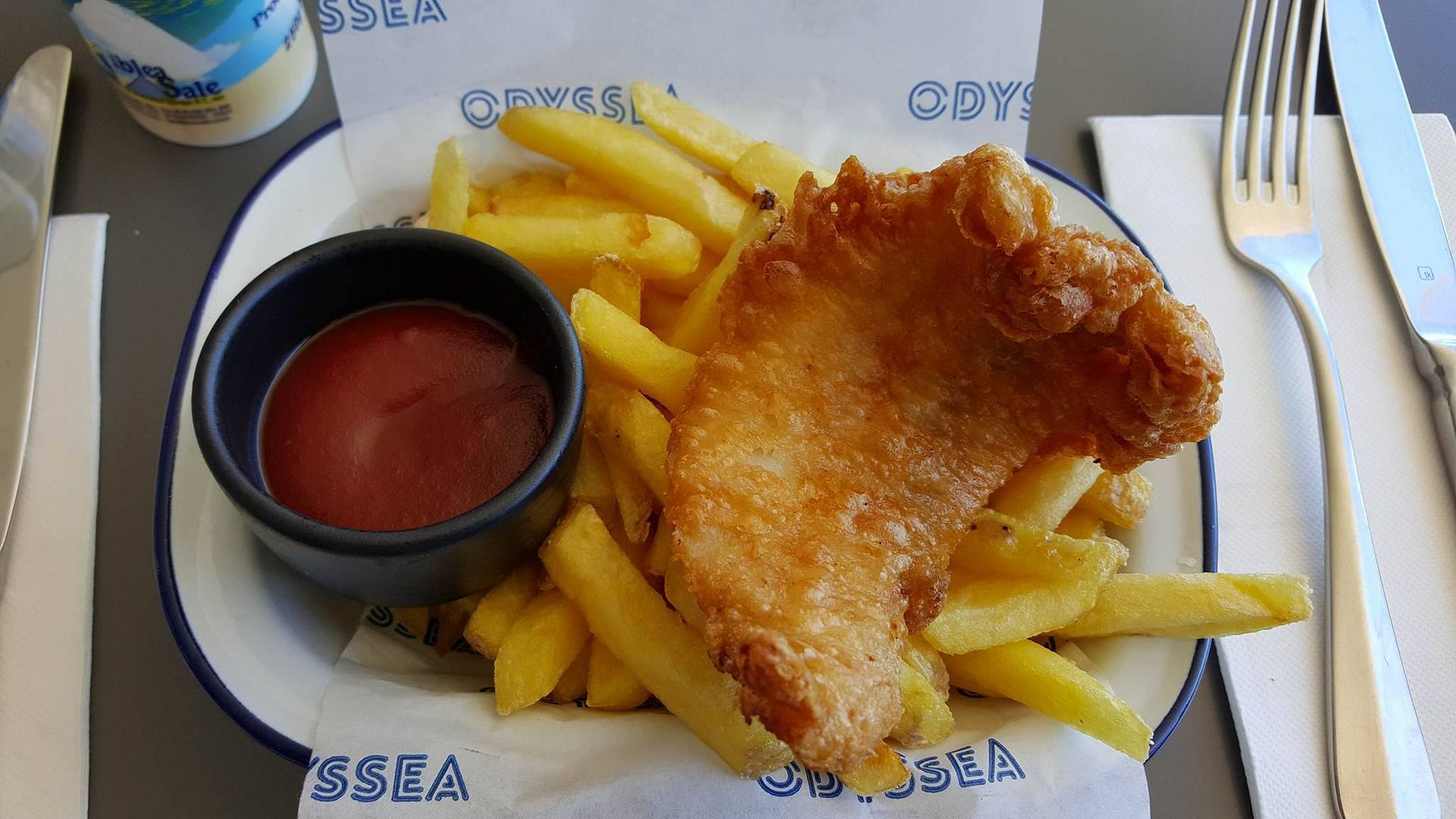 I had the fish of the day which was snapper and my husband had the prawn and chilli pasta ($28). We really enjoyed our food, it had heaps of flavour and we really liked it. We went for lunch so did not have dessert or starters but they all looked really good too.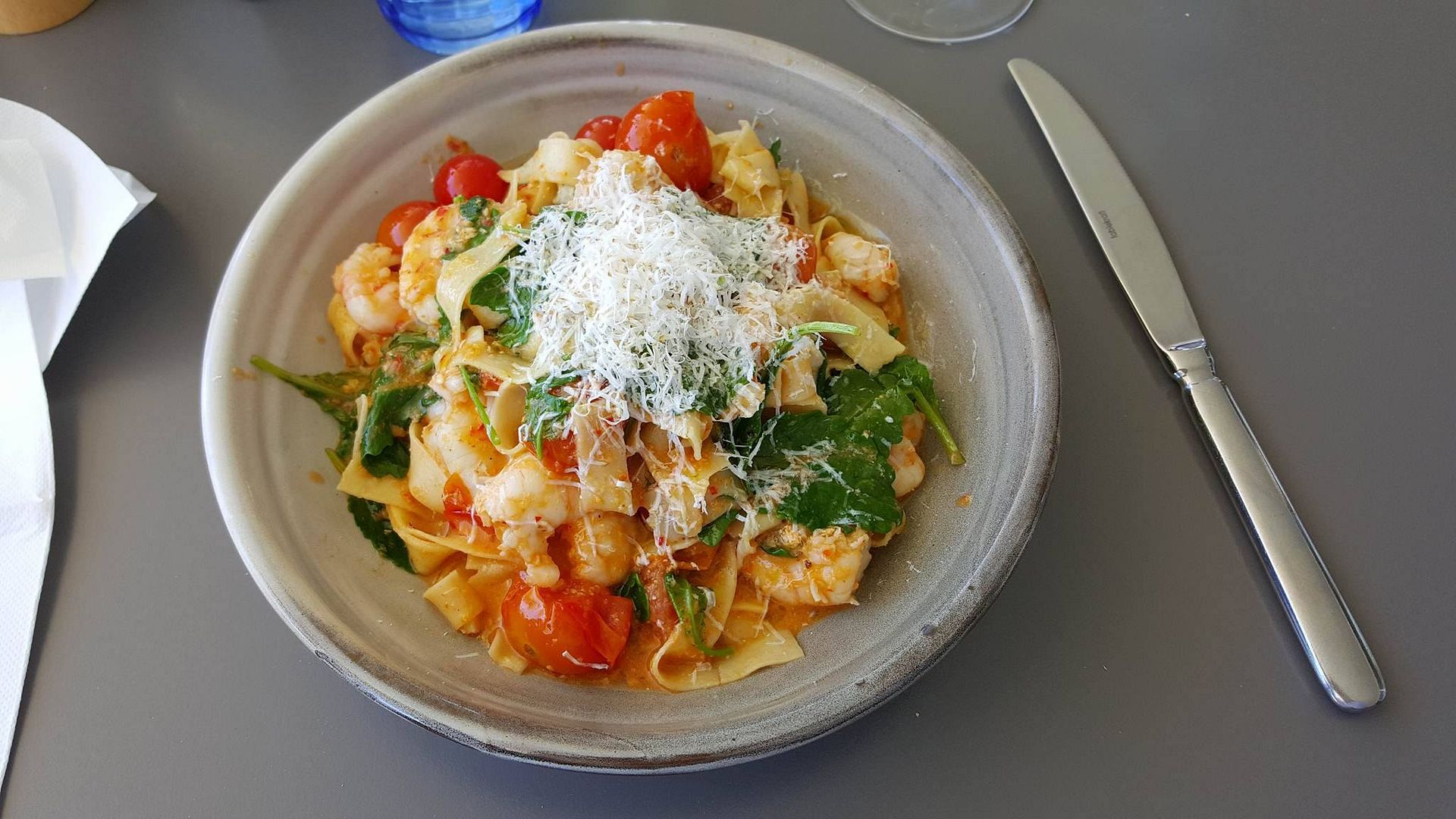 We would definitely go back as we all really enjoyed our lunch but we would make sure we booked and requested a table outside again in the shade. While there is no playground dedicated for the restaurant itself, there is plenty of grass for the kiddies to run around on before/after your meal and of course the beach. There is a playground a couple of minutes' walk away next to Clancy's and another a little further along the beach.
Note: you cannot book for breakfast which is served from 7am and the staff told us it can get very busy.
Odyssea Beach Cafe