Nest cafe is a brand new cafe on the cafe strip in Victoria Park. I first heard of Nest through Instagram when my feed started to flood with delicious looking treats! Once they launched their kids menu I had to get down there to check them out.
I popped down with my youngest daughter at 10am midweek for morning tea to catch the break between the morning coffee rush and lunch. I opted for the kids scrambled eggs in the bao and kids strawberry sundae to share with my little one.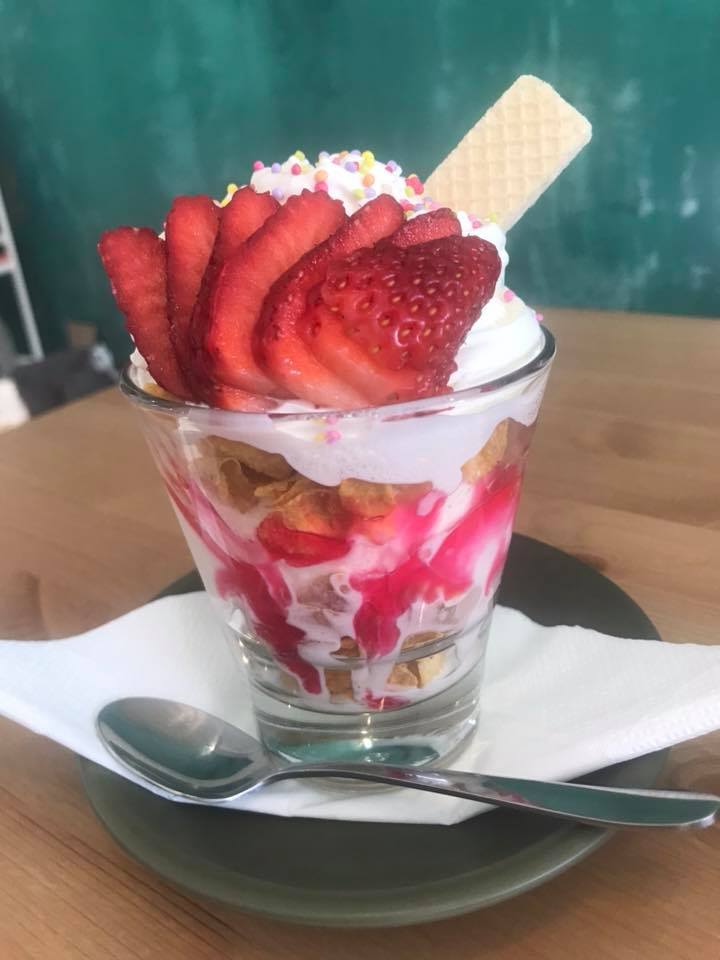 While we waited for our food we did some colouring in with the sheets and pens that are provided.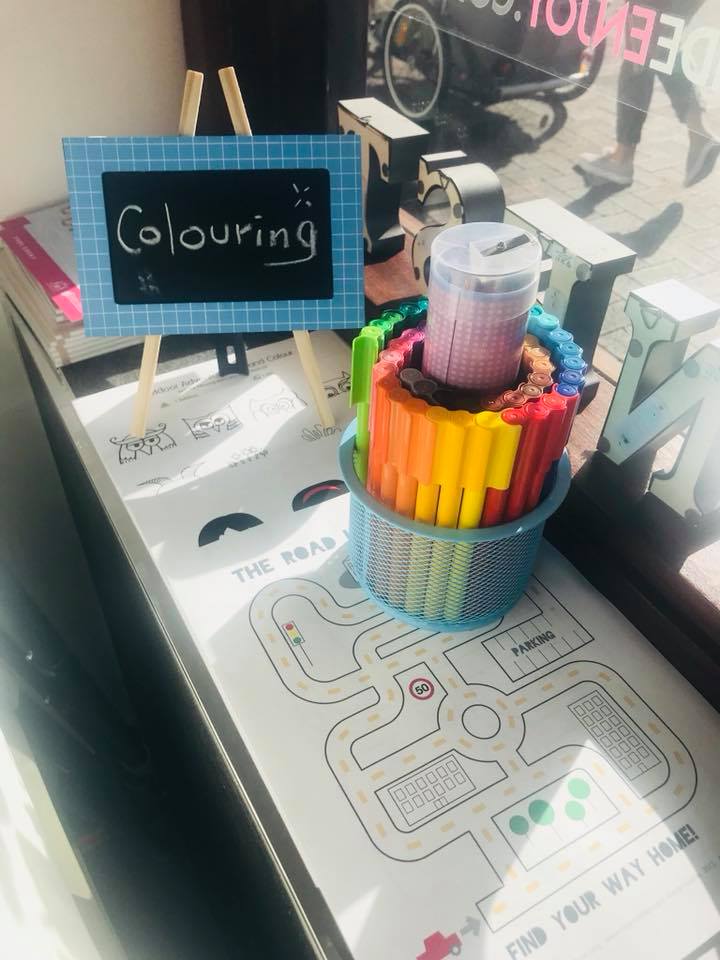 The scrambled eggs in the bao were delicious! It came with two bao filled with lettuce and scrambled eggs, a side of potato gems and tomato sauce. It was a really great size and such good value for money at only $8! My daughter isn't even 2 yet so she couldn't get through the generous serve but I was more than happy to help her out. When the food was brought out we were also given plastic toddler cutlery and a bowl. This makes life so much easier and safer!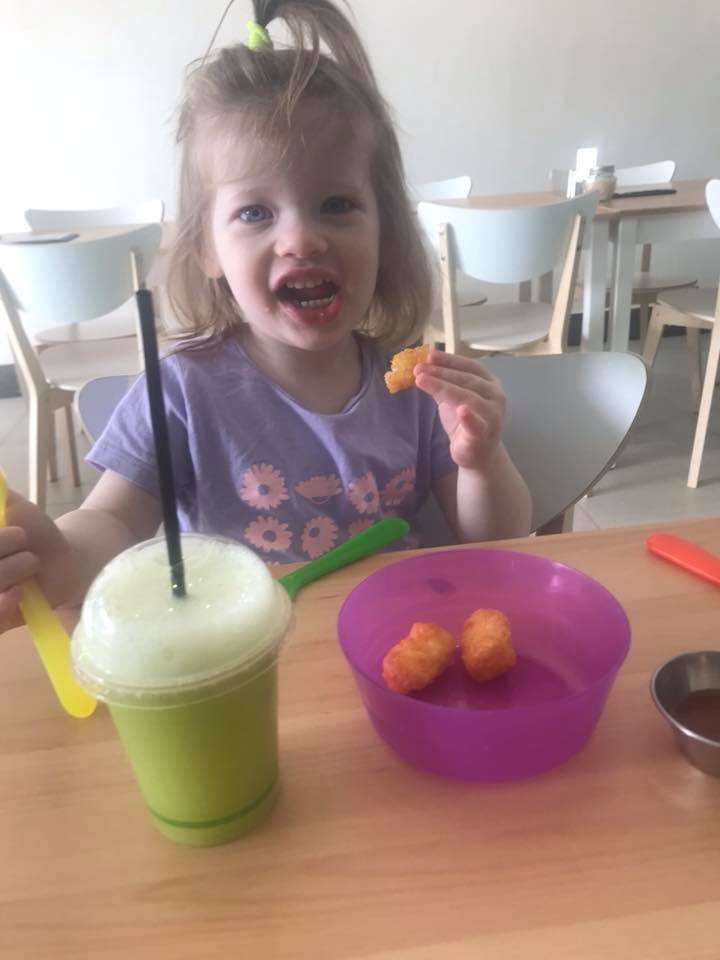 The strawberry sundae looked incredible and tasted just as good. It was layers of ice cream, strawberry sauce and cornflakes with cream, strawberries and hundreds & thousands on top. At only $4 this is such an affordable treat for the kids.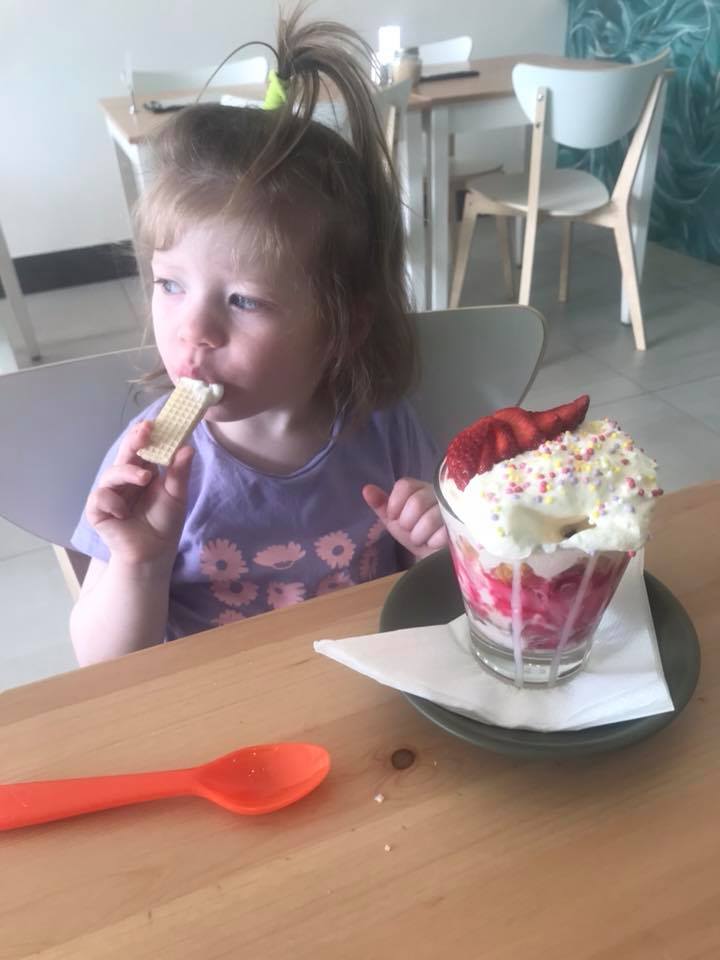 I also had a coffee and miss almost 2 had a kids freshly pressed apple juice – yum!!
Although small, there's a sense that this cafe really welcomes kids with a thoughtful, interesting menu, colouring in station and plenty of high chairs.
I loved this cafe – little touches like the basket of blankets to use if it's cold, the plastic kids cutlery and plates and friendly staff, combined with delicious food at very reasonable prices, really puts it up there with my favourites.
Nest Cafe
Located at 861 Albany Hwy, East Victoria Park
Open 7 days a week – Sunday to Thursday 8am – 9pm and Friday to Saturday 8am – 10pm.