Music Together is a really fun and unique music class for little ones in Perth. Along with the engaging and fun singing and instrument playing, there's a real focus on music education and how you can expand on this at home and plenty of exposure to different music styles and techniques.
The program has been designed to teach both children and parents about music and to expose children to an array of music genres. It's suitable from birth up to 5 years and I saw all children in this age range loving the classes.
Our class was run by Sarah and she has a beautiful way of interacting with all of the children, including the engaged extroverts and the hesitant introverts. My little one takes a while to warm up to new environments and people, and Sarah seemed to know just how much he could tolerate before backing off. She was very encouraging of meeting the children where they are at, and we sat near the door away from the circle for a few sessions as my little one adjusted. It gave him space but he was still included and engaged with the class.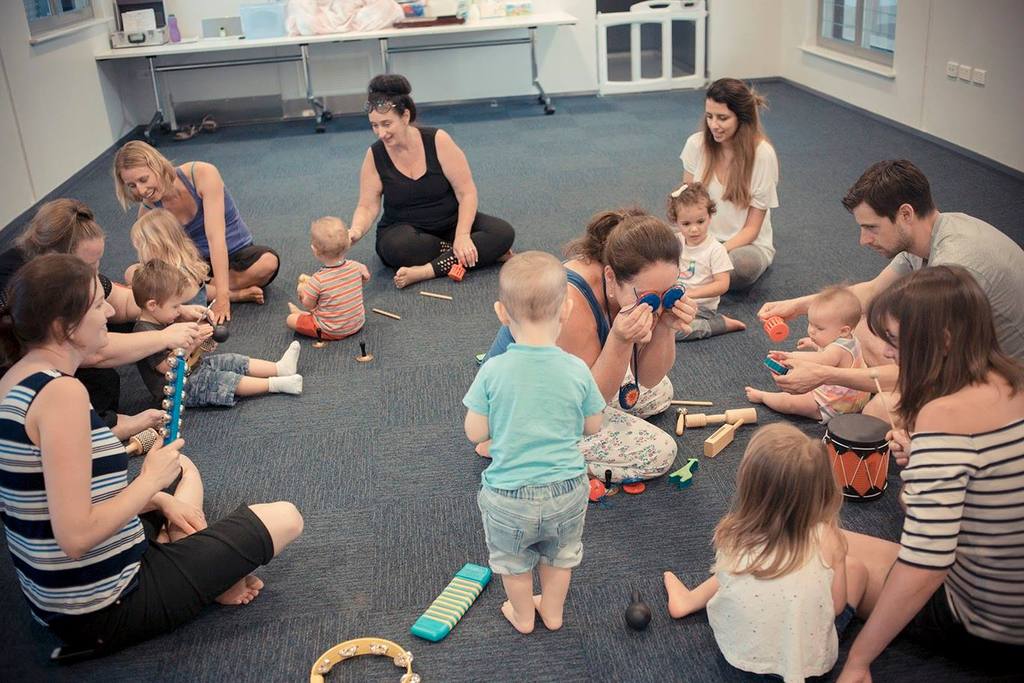 The class involved singing (don't worry if you're out of tune, your child just wants to hear your voice!) and a range of other activities such as scarf dancing, free dancing, playing musical instruments and a real favourite, playing the big drum.
One of the highlights of the program was receiving the CD, and "Hello Everybody" app so that you can listen to the music at home and in the car. It really helped us get to know the songs and children really enjoy knowing the music in class.
There are also resources you and your child can use at home. Each term has a selection of songs, though each week there's a different combination to keep it fresh and engaging. I loved that the songs weren't your typical children's music, and the different styles really expose children to so many aspects of music.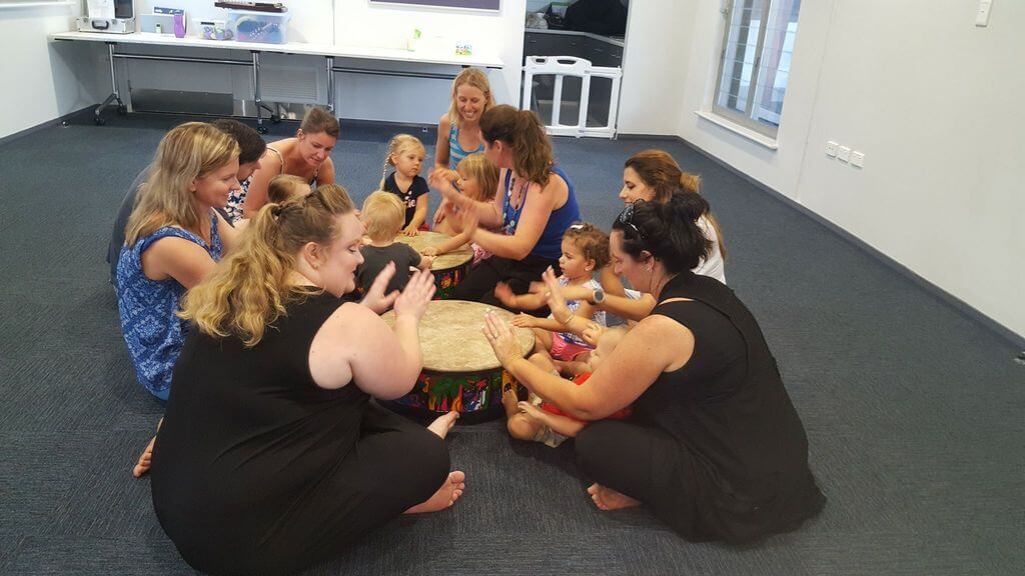 By the end of the term my son was "singing" along to some of the songs, and engaging in musical turn-taking when we would sing at home. I really loved seeing how much he got from the classes and how much he learnt, certainly musically but also socially.
Each term has a new set of songs to learn and enjoy, and there are 3 years of the program so you won't get sick of the same old songs! If you're looking for a fun class or to introduce your child to the world of music, I would recommend giving Music Together with Sarah a try. She offers a free trial class, though if your little ones are anything like mine, it took him a little while to settle into the class and then he absolutely loved it.
www.musictogetherwithsarah.com.au
Phone | 0414 540 836
Email | musictogetherwithsarah@gmail.com
www.facebook.com/musictogetherwithsarah