I took my little one to The Grove Library at Peppermint Grove yesterday morning. We got there before the library opened at 9am so we decided to visit Monogram Caffe attached to the library. The service was impeccable and the coffee perfect. To top it off, Emma makes her own baked treats, which are not overly sweet and are good for kids. Emma was a nanny for 9 yrs before running Monogram caffe, so she knows what's good for little ones. We had the flourless chocolate cake, pear blueberry muffin and my usual skinny cap.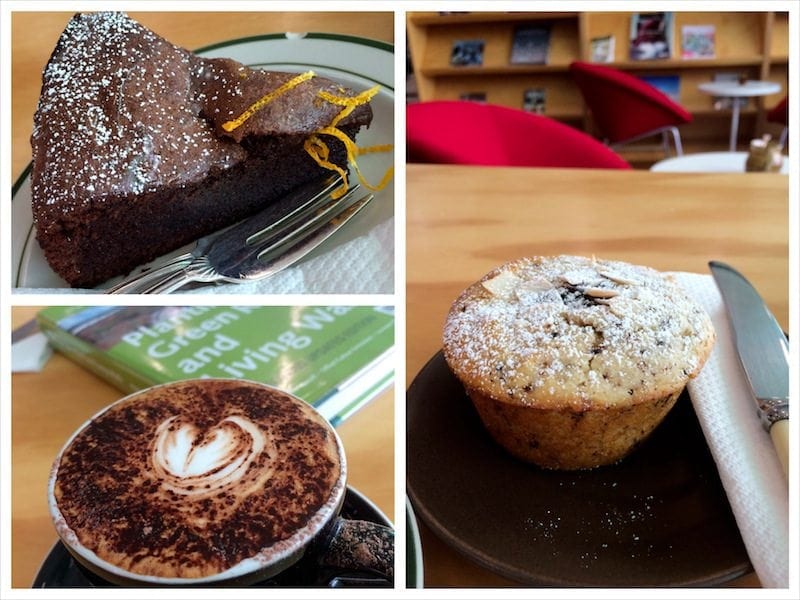 You can actually bring in books, magazines, newspapers from the library into the cafe. Sit (inside or outside), read, have coffee. Bliss.
After a lovely morning tea, we headed into the library and hung out in the kids section. Big empty space to move around, tables and chairs, beanbags, toys, puzzles and plenty of books. They run baby rhyme time and also story time sessions there. The kids room is just right next to the cafe, so you don't really have to stress if the kids are noisy. A very well thought out set up.
Overall, this is probably the best library I've been too. Armed with magazines and books, we were happy to head home after a fun-filled morning and can't wait to be back again.
Monogram Caffe (inside the library)
Highchair: Yes
Change facility: Yes