The Monkey Bar at the Monkey Mia Resort is a great spot for the family to wind down after a long day sightseeing or hanging out with dolphins.
More low-key than the Boughshed, with a great menu serving up some amazing culinary fare – especially the seafood, which of course was super fresh and tasty. Plenty of seating options in and outdoors. We enjoyed the comfy couches and watched the sun go down next to a few portable heaters (it was a bit brisk in October).
Kids can enjoy the grassed open space or meander down the pathway that leads from the Monkey Bar to the beach.
Our kids loved the freedom of wandering off when they liked to dolphin spot and we were at ease as they were still in sight.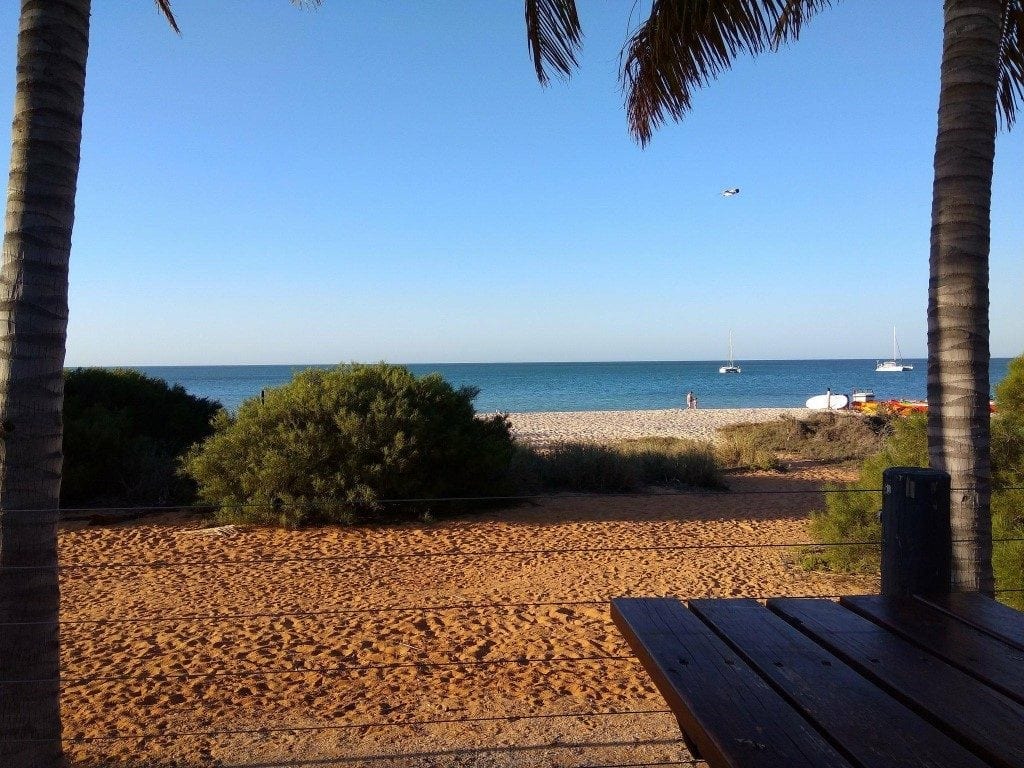 During the school holidays they even hosted a "Kids Pizza Making" activity which was very popular with kids lining up out the door!
Plenty on offer for kids and adults with delicious daily specials, live bands and happy hour from 5-6pm.
The Monkey Bar is open 4pm to 10pm daily.