I adore the delightful Perth Hills and any excuse to visit the brilliant Bickley Valley! I'm on a mission to work my way around the many boutique vineyards in this very special little wine region. The family friendly Bickley Valley is just moments from Kalamunda. A spot we've been repeat visitors at is Hainault Vineyard. Their casual café has now been taken over by a local Chef and his wife and re-opened as French inspired restaurant Mistelle. And good news… it's also child friendly!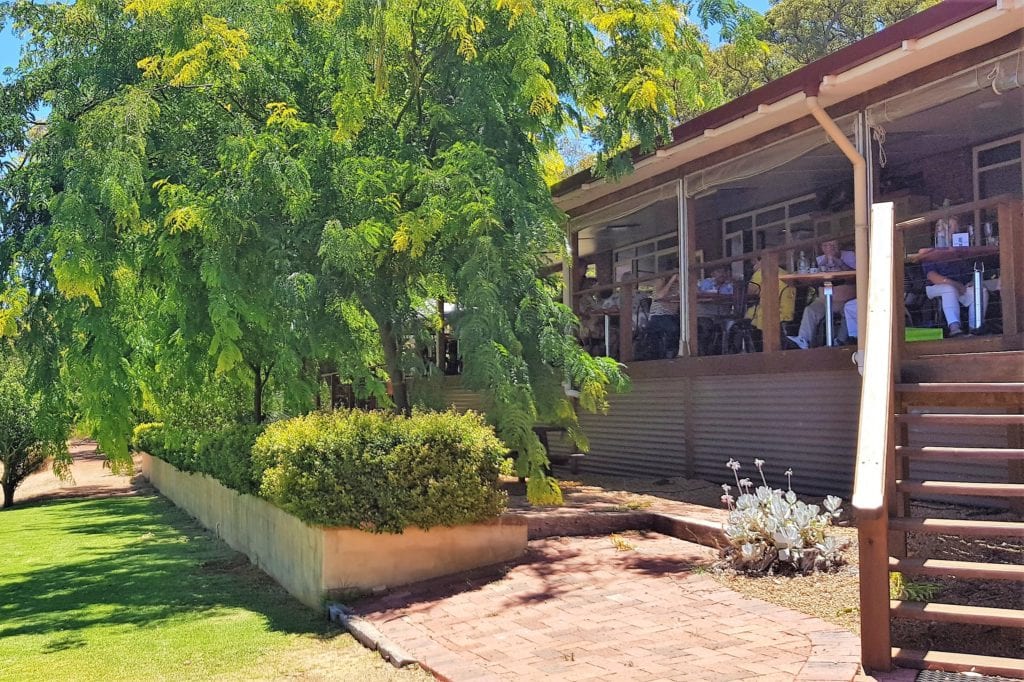 The peaceful spot is surrounded by dense jarrah forests, near to the old Perth Observatory. Sweeping views over the lush vineyards and expensive lawn, perfect for kids to run around on, are enjoyed from all tables at the hilltop restaurant. We usually sit on the wide veranda or decking area, shaded by a big avocado tree. There are also some more casual picnic tables under the trees, by the grass.
At the cellar door you'll still find a variety of single vineyard Hainault wines to taste. There's Rose, Merlot, Cabernet, Semillon, Sparkling Pinot Noir Brut, Chardonnay and Gewurztraminer. There is also a range of local beers, coffees, teas and soft drinks available. Their Gewurztraminer is pretty darn good, as is the rose, and I order a glass to enjoy with my lunch.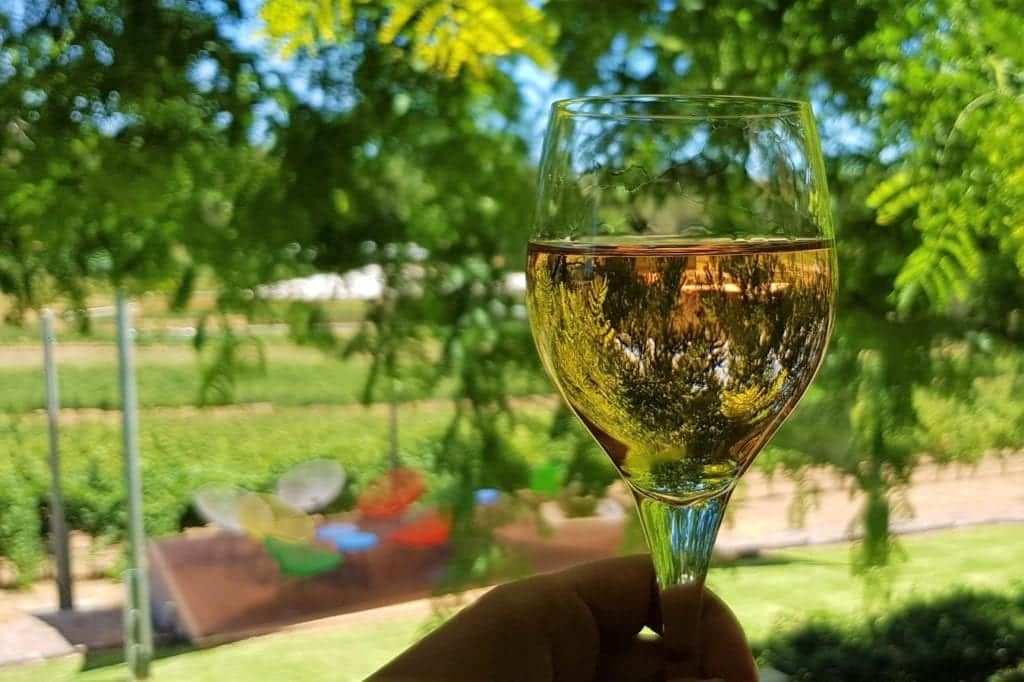 Little Chef spies a box of large wooden blocks under the shade sails, so he soon excuses himself to go and build some marvellous creation. We can see what he's up to from our table, so its definitely win-win.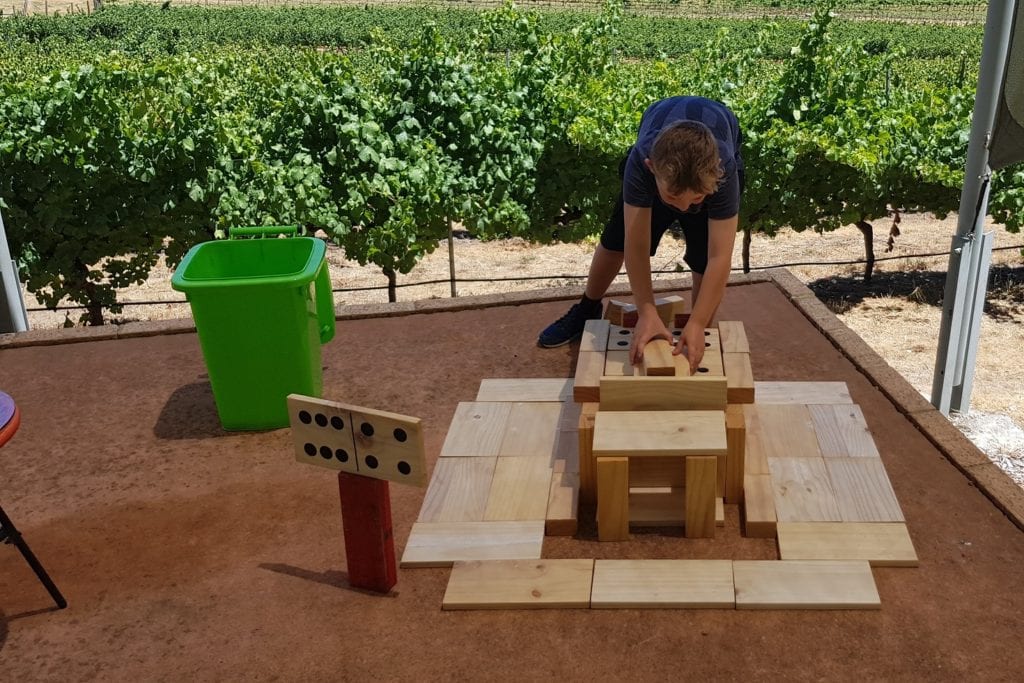 Food
Since Hainult's café became Mistelle, the food offering has really stepped up a few notches. We dined on a Friday, when they offer a prix-fixe (set menu). We opted for the two courses at $38 (or 3 courses for a very reasonable $50). For entrée, I loved the house made pork rillettes. My mum raved about the house made chicken liver parfait, with fresh sourdough and a onion relish. This went down very, very well with a glass of wine!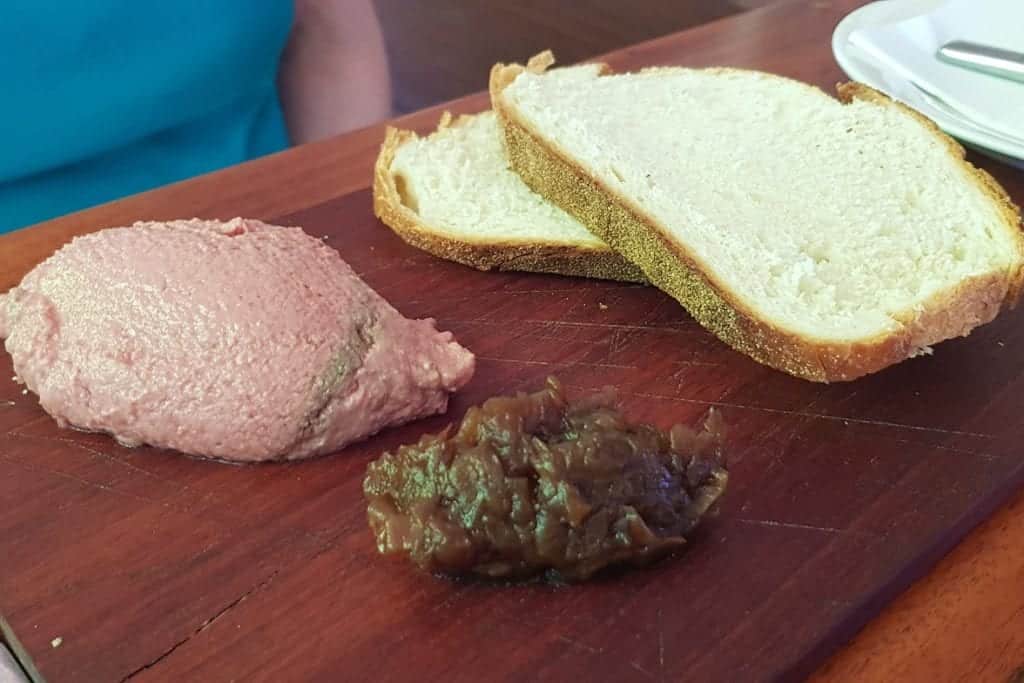 While we were tucking into our entrees, Little Chef's toastie also arrived. There isn't an actual kids menu yet, but the Chef is only too happy to whip something together for kiddies. Highchairs and a box of toddler toys are also on hand for little ones. We dragged Little Chef away from his busy building, to eat his lunch. It was one of the most gourmet toasted sandwiches he'd ever had, with only the best quality cheese and ham used. And he gave it two big thumbs up.
For main my Mum enjoyed the crisp, confit duck leg, served with a fennel puree and orange. I loved the succulent Manjimup grass fed beef short rib, with carrot puree, spring onion and a beef jus. Their third mains option of pan seared ricotta gnocchi also sounded delicious.
Mistelle is a charming bistro and definitely a must stop on a tour of the Perth Hills vineyards, for some friendly hills hospitality, delicious food, and good wine. Be sure to say bonjour and enjoy that laid back French vibe.
Find out more about Mistelle on their website.
Find more family-friendly restaurants in Perth