Elizabeth Quay has transformed into a temporary mine site with some of the biggest and coolest mining equipment on display ahead of WA's first-ever Resources Technology Showcase event at Convention and Exhibition Centre on 27 + 28 November.
I took my boys along to check out these BIG trucks, and they did not disappoint! Photos cannot capture just how big they are.
The highlight for the kids was the Caterpillar 785 haul truck, aka the Dump Truck! The dump truck weighs a whopping 118 tonnes and is 5.5m high and 7m wide – you literally feel like an ant standing beside it! The boys couldn't believe it has 6 wheels – I was more shocked to discover the tyres are worth about 30-40 thousand dollars each, I don't think I'll be complaining about the price of my new tyres anymore 😉
The second vehicle a 745 articulated haul truck connected to a Panther float with a D9 dozer on the back. The Panther Low Loader was designed and manufactured in Bunbury and can carry loads from 80,000kg to 1,000,000kg and is worth about 2 million dollars.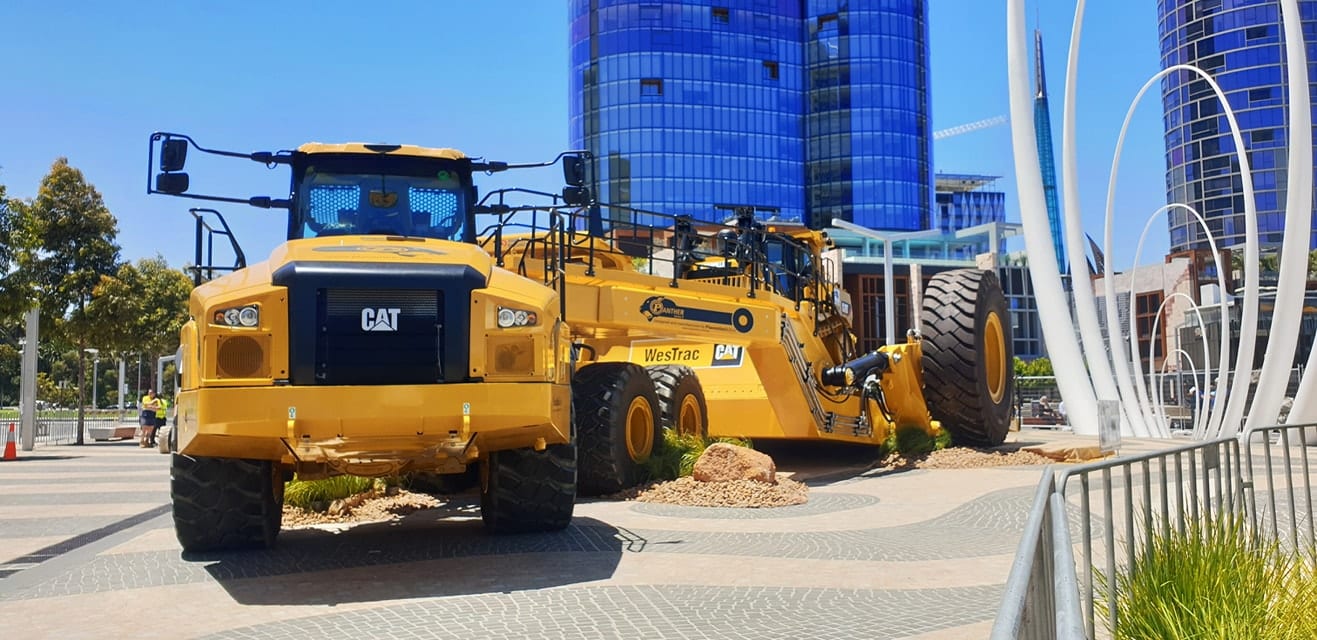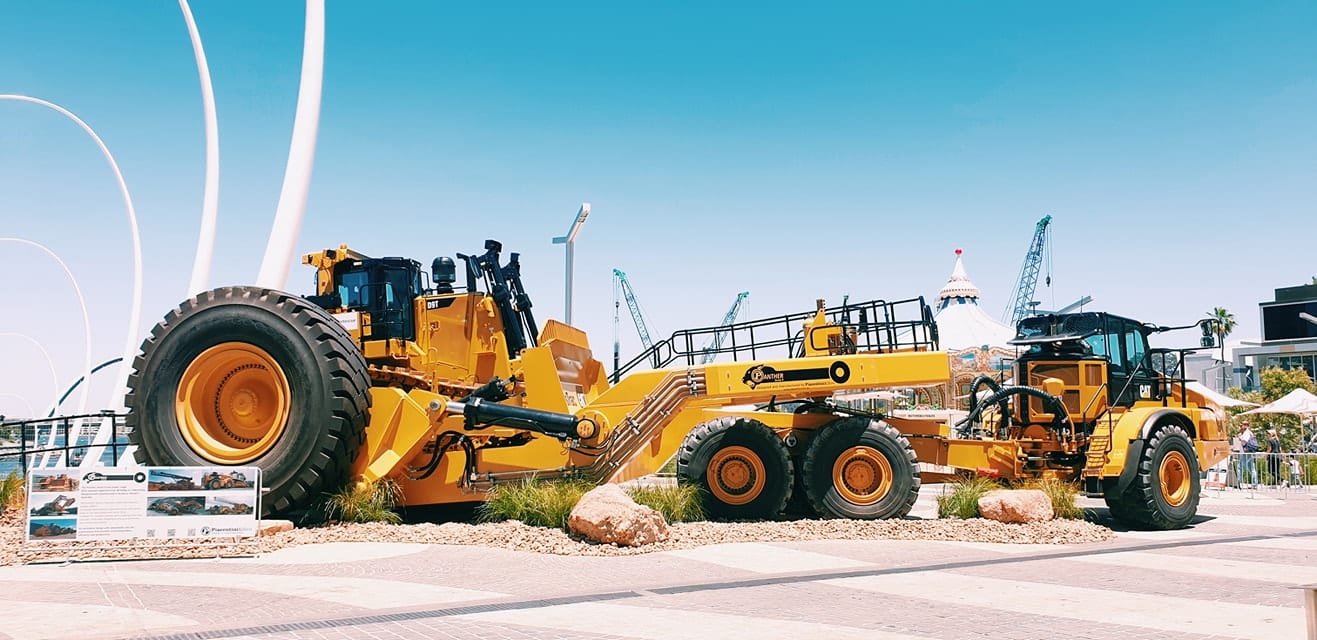 The impressive trucks are free for the public to visit and will be at Elizabeth Quay for 2 weeks.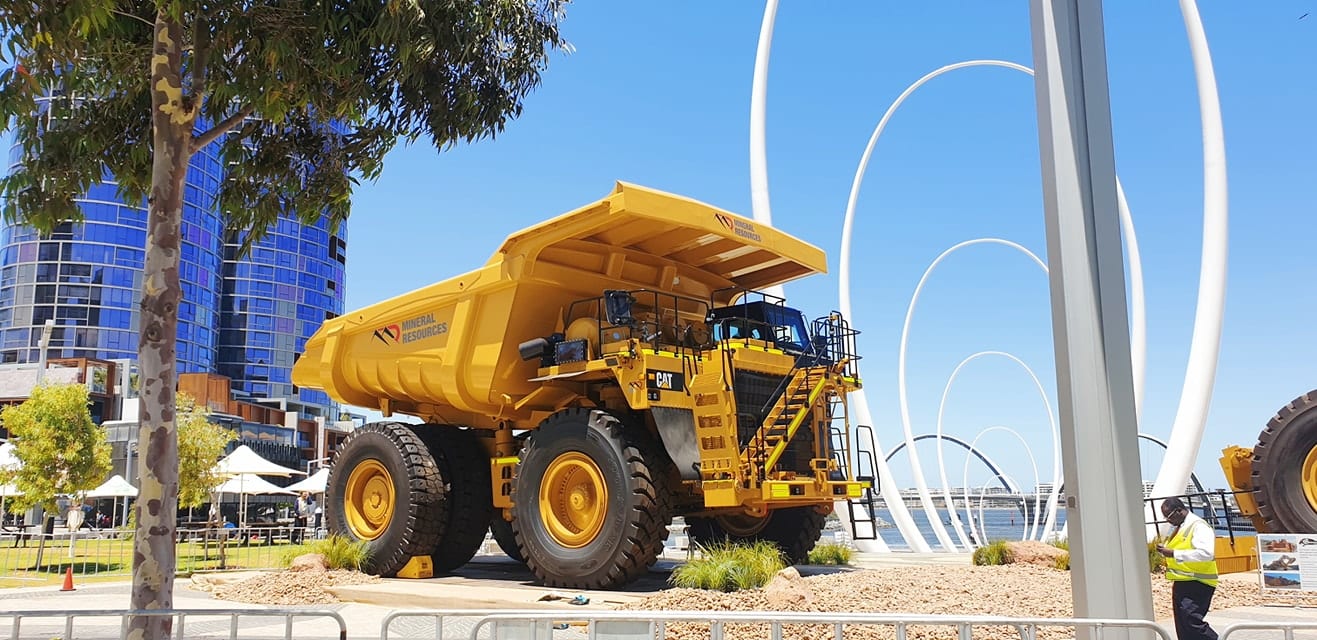 Other great things to do at Elizabeth Quay is ride the Carousel, grab an ice-cream at Gusto Gelato, explore the playground or have a splash at the water park.