Cowaramup, also known affectionately as "Cow Town", is a lovely spot in the Margaret River region. It's no surprise that there are a lot of dairy cows in the area and Millers Ice creamery is a great place to head to with the family. The Ice Creamery is found on a beautiful dairy farm, about a 15min drive from Margaret River itself. The Millers Farm Café is found in a cute old cottage.
The farm café has an assortment of hot and cold drinks, including milkshakes, frappes and Yahava coffee. There's sweet and savoury home baked scones, and of course, their famous ice cream.
There are so many flavours to choose from – then the choice of cup or cone. Or even the famous "Mega Moo", tasting paddle with 8 scoops – perfect for sharing! There are dairy free options too.
Little Chef made the tough decision of choosing just one of the 26 available flavours! He loved the choc fudge brownie.
Chef enjoyed his cone with two scoops of Apple pie flavoured ice cream.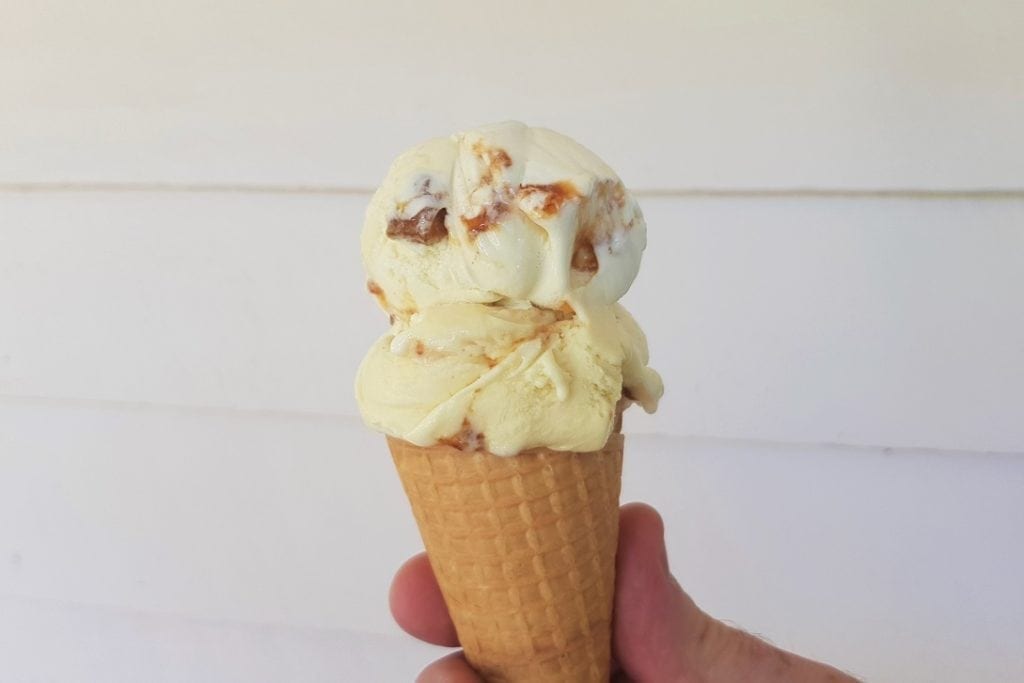 Inside the café there are also some lovely farm and cow-themed gifts to buy.
As well as the scrumptious ice cream, there's a large adventure playground, big lawns and a lovely bush setting. The spacious playground is set amongst wood chips and features lots of swings, slides, tunnels, monkey bars, and climbing frames.
If you visit on a hot day, be sure to slip, slop, slap, as the playground does not have any shade and also beware of flies. Given the ice creamery is set amongst the paddocks of a working farm there can be lots about, but luckily we didn't experience any when we visited.
There are also two cows (not real!) which children are able to 'milk'. When they pull on the rubber udders, water pours into a bucket below. It's always a good thing to let the kids know where their food comes from and it's a great photo opportunity too.
Each Sunday there is also a milking show in the shed at 11am. Tickets are available at the café.
Scattered around the lawn are some sheltered picnic tables and benches. There's also plenty of room to throw down a picnic rug and sit under the shady trees.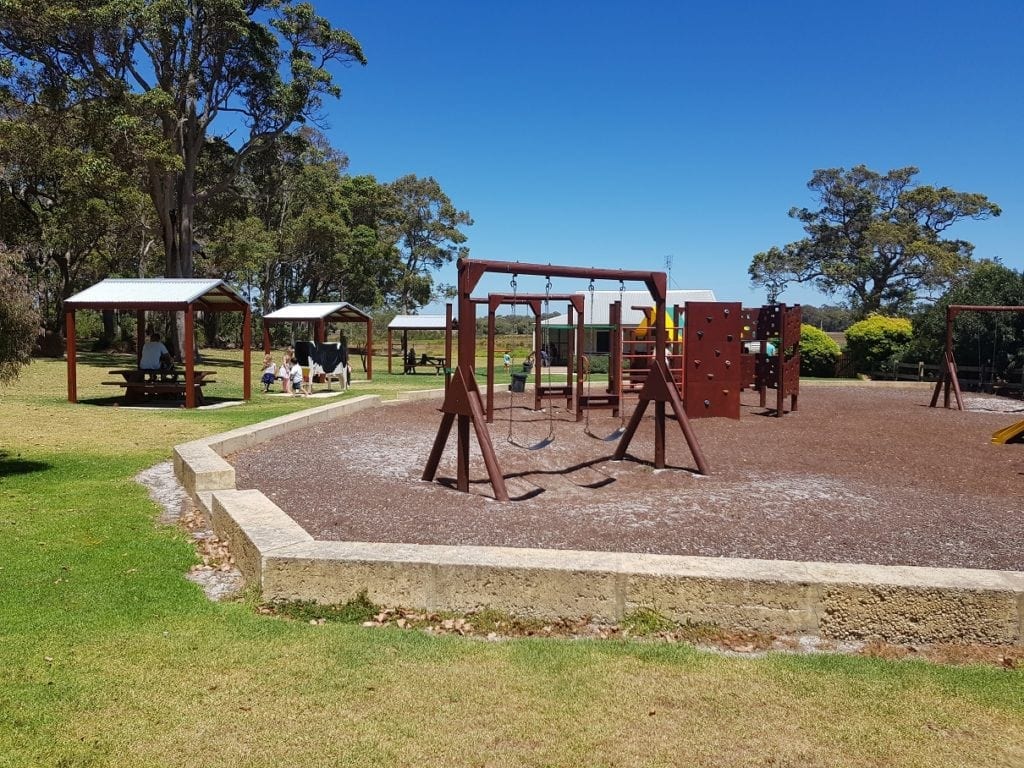 There's also a 235m bush trail. Perfect for running off that sugar rush and enjoying the countryside.
This is great for young kids as it's a nice short loop but is set up at the top of the property and feels like a true bush walk without being too exhausting for little legs.
Find Millers at 314 Wirring Road, Cowaramup.
More info at www.millersicecream.com.au
Find more family-friendly restaurants in Perth
Find more places to visit in Margaret River