This weekend Little Chef and I visited an exciting new café, which opened in March 2019. May Street Larder at is found at The Mezz Shopping Centre in Mount Hawthorn. This has long been a mecca for parents that want a bite to eat, whilst out and about with their kids. The central piazza offers quality dining options as well as a great soft-fall playground. Now Ex-Olympic Swimmer Eamon Sullivan and Chef Scott Bridger have opened up their second May Street Larder here, in addition to their great East Fremantle cafe.
The large venue offers that cool brunch vibe, as well as a separate dining room that's focused on the family crowd. This features a playful kids play corner that is perfect for keeping toddlers to under 8's entertained.
Outside, there's plenty of alfresco dining in the leafy piazza, which also features a small kid's playground.
The Food
The service is on the ball and helpful. Eamon Sullivan bring us our plates with a smile, which is sure to please Masterchef and swimming fans. He was lovely and had a little friendly banter with my son. May Street's all day menu offers all the brunch favourites as well as Campos coffee, fresh juices and breakfast cocktails. The beef brisket hash sounds particularly tempting – I choose the salmon dish. A potato pave of layered crispy potato, is topped with deliciously fresh house smoked salmon, a crème fraiche tartare, watercress, and shaved fennel. I added a poached egg for an extra charge.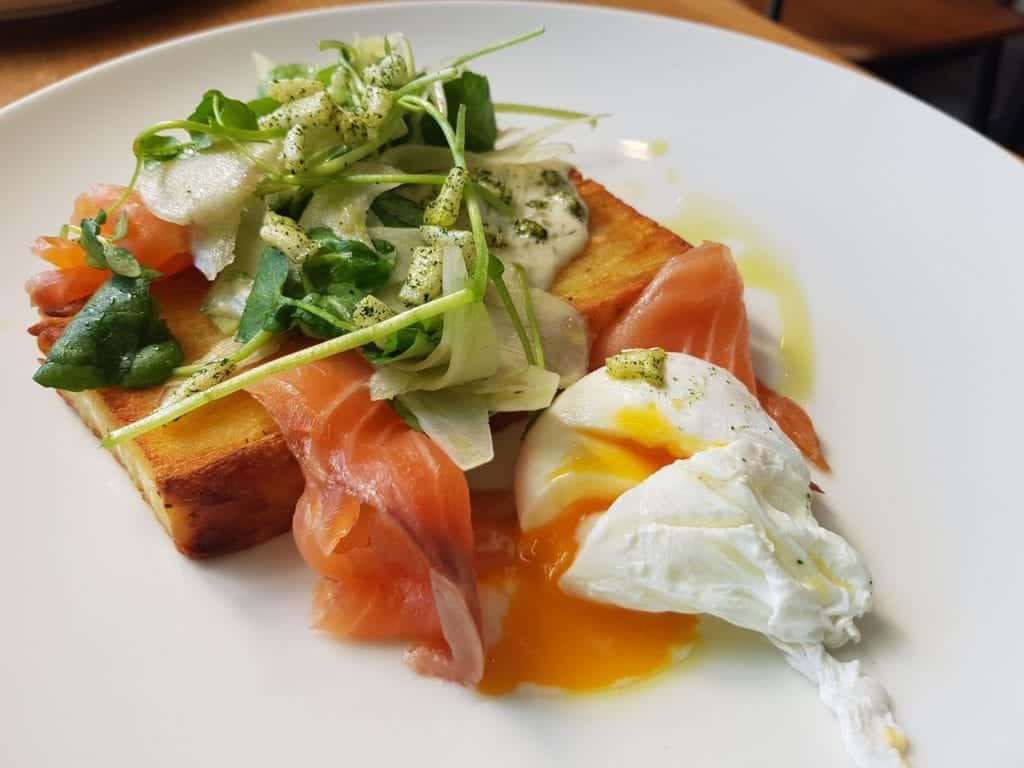 For Kids
The kids offering is better than most, with Little Chef having lots to choose from…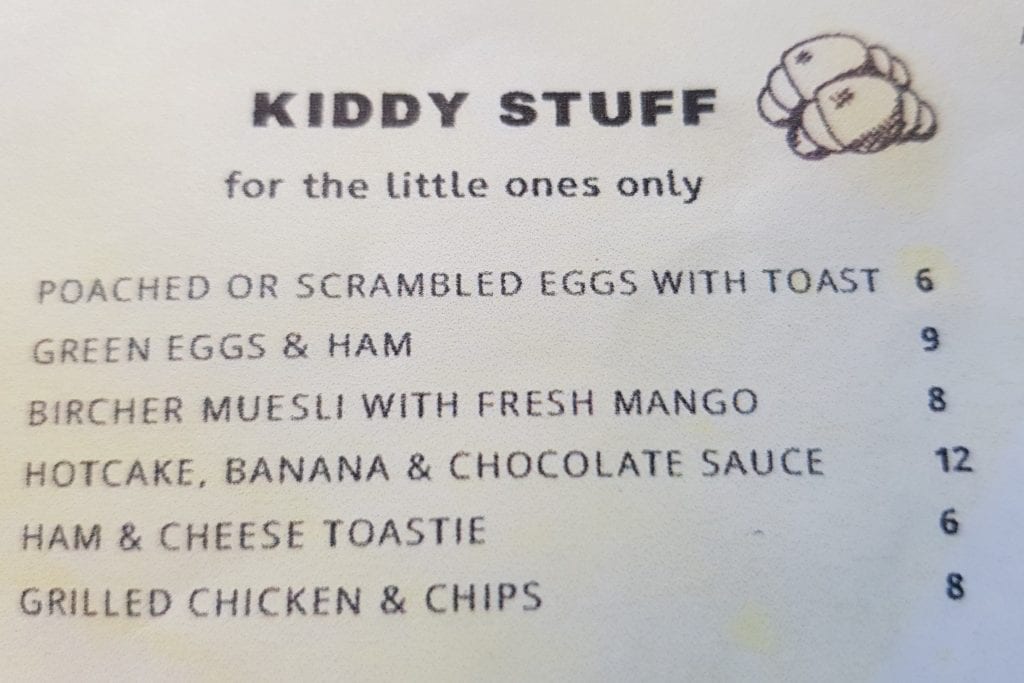 Kids portions can vary a lot, having to cater for the appetites of toddlers, through to the ages of 10 or 12. The portion ofgrilled chickenn was on the smaller side, but was just enough for 9 year old Little Chef and he said it was very tasty.
Back to that fantastic indoor play area…
There's puzzles and toys.
A black board and play kitchen.
As well as a raised platform with steps and a slide.
I expected that May Street Larder at the Mezz would be an instant hit and judging by the crowd of happy punters, I was right. The food is spot on. I'll be sure to head back soon to try their coffee and take Chef for their signature soul sandwich (deep fried chicken in between waffles). Well worth a visit!
Find May Street Larder at The Mezz Shopping Centre, Scarborough Beach Road, Mount Hawthorn.
More info on May Street Larder at The Mezz can be found on their website.