This July school holidays head down to Mash Brewing Company in the Swan Valley where kids can get creative in the kitchen and make their own pizza!
Make Your Own Pizza activity runs Monday – Friday from 6th – 18th July and costs $10 which includes a kids drink and an ice cream.
Kids get to roll out their own pizza base from pre-prepared dough with the help of the friendly staff.
Next up is to add the freshly made pizza sauce,
Followed by toppings of ham and pineapple and lots of cheese!
The pizzas are then taken away to be cooked in the pizza oven ready for eating. Yum!
Parents and guardians don't need to miss out on all the delicious fun. You'll find a menu substantial menu packed full of favourites such as the Mash Burger, Steak Sanga or Chicken Parmy. If your kids don't want to make pizza there is a small selection of kids meals priced at $14.
We indulged in the Mash Burger, Pork Belly Bites and Arancini Balls. Everything was delicious!
If the kids need to burn off some energy after lunch, they'll have great fun on the small nature play style playground.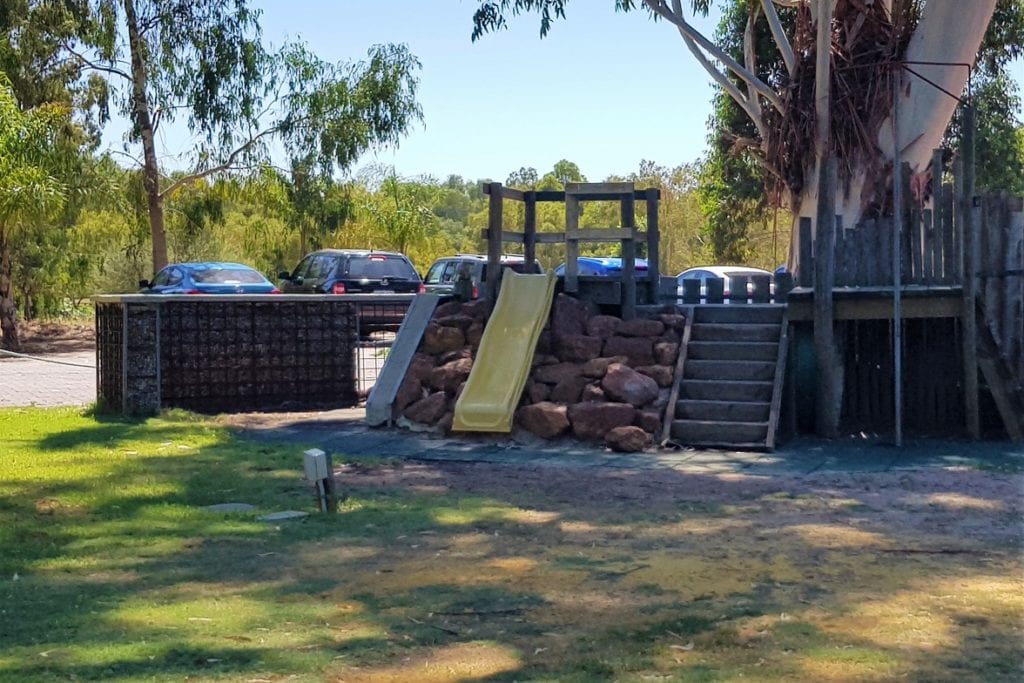 There is also a small enclosed play area catering for younger children located inside the brewery.
Mash Brewing Co is open Monday – Thursday 11am – 4pm, Friday and Saturday 11am – 8pm and Sunday 11am – 5pm. Kids eat free Friday and Saturday evenings from 5pm.
For more information visit www.mashbrewing.com.au/swan-valley 
Find more Family Friendly Restaurants
Find more places to visit in the Swan Valley
Find more things to do in the School Holidays