Little Monsters indoor children's play centre and cafe right in the heart of Busselton on Strelly Street. You can't miss it with its red painted entrance. With 3 separate play areas for babies, toddlers and bigger kids. It's definitely a good place to sit and enjoy a coffee and let the kids go wild.
The centre has a fabulous set up for such a little space. The parents are sorted with lots of table and chairs and couches – plus most importantly a great little cafe with a variety of food and drinks.
For the kids, there are 3 separate play areas to suit all ages. The main frame area was compact and offered so much excitement and fun. From the front, I thought it looked a bit small but it was actually quite deceiving as there are so many layers which are compacted into a small space.
The best part of course is the big slide! The kids will go zooming down there so fast so get ready with your camera to catch their smiling faces.  There is also a ball pit, tunnels, flying fox,2 slides, secret passageways and obstacle course.
The toddler area (up to the age of 4) was enclosed in, making it a lot easier for us Mums to enjoy that coffee. My 3 year old loved that area which features an age-appropriate slide, ball pit, building blocks and lots of other activities.
The baby area was away from the main area and situated nicely in the centre of the tables and chairs for parents. Here you can watch your baby, have a cuppa and the big kids can run around freely.
The centre is bright and colourful and they have carpet around the play areas which warms up the feeling of the centre plus with their couches on offer it had a great vibe.They also have party rooms to book out (plus you can get the whole centre to yourself).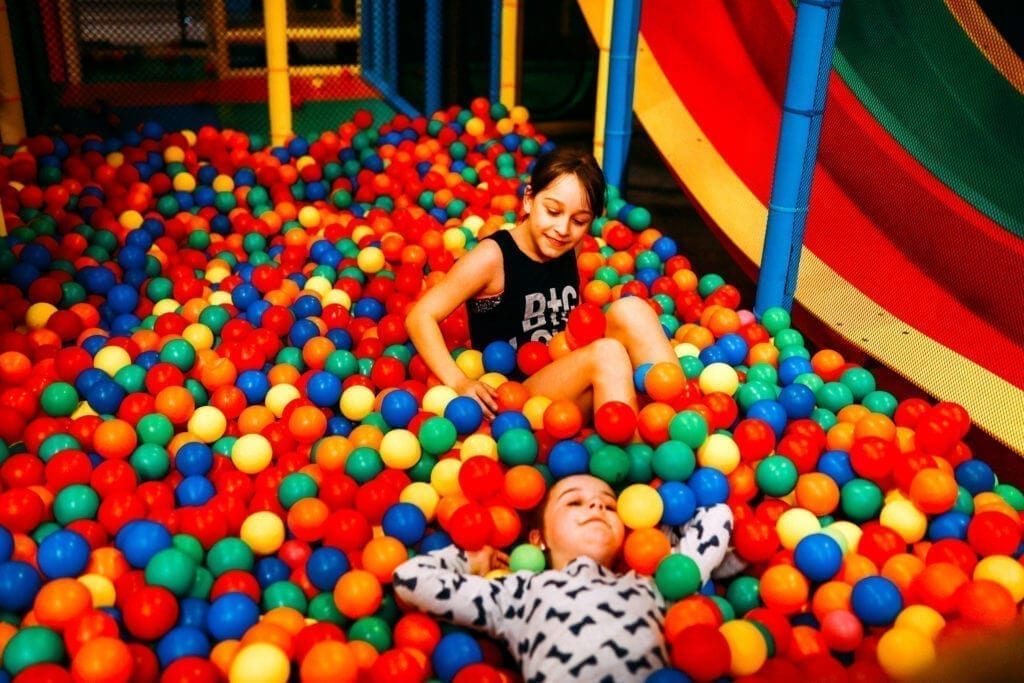 So the feedback from my 4 girls (3,6,8,9) was that it was sooooo much fun! Their favourite bit was the 2 slides. We all left the centre with big sweaty smiles. And I finished the night off with kids in bed early – so I think that sums up that Little Monsters was a win for my family.
The play centre will set you back:
1-4 yrs old – $7
5+ yrs old – $11
Under 1 and parents enter free
Find more playcentres