Lavendale Farm is located in the beautiful Avon Valley region and just ten minutes outside of York and only 1.5 hours from Perth, it is the perfect destination for a weekend or school holiday getaway with the family.
The farm includes 9 self-contained one, two and three bedroom cottages. We stayed in the Bali Hai Bungalow which is an extremely well-kept, clean and spacious two bedroom, one bathroom cottage with an open plan kitchen, living and dining with a wood fire for winter and air-con for summer.
The Bali Hai Bungalow can sleep up to 5 people, the master bedroom has a queen size bed, and the second bedroom has a double and single bed – all bed linen and towels are included. If you are visiting with infants portacots are available.
The bathroom is massive! My kids couldn't wait to jump in the huge bath, all 4 kids could fit in there together. There is also a shower and separate toilet.
The kitchen is very well equipped, as a mum with little kids I loved that there was plastic cutlery for my little ones. Tea, coffee and sugar is provided and there as a fresh loaf of homemade bread in our cottage when we arrived. We opted to do all our cooking outside on the bbq, and even enjoyed dining outside on the verandah. Within our verandah, there was a fenced fish pond which was a huge hit with my 3 youngest.
The living area is very homely and includes a digital TV, DVD player, seating for 5, books and board games. Although my children preferred playing outside at the playground beside our cottage, there is a sandpit with Tonka trucks, swings, a fort and trampoline.
In addition to the playground, there is an Activity Room with table tennis, foosball and a large chalkboard. From April to October weather permitting you can also roast marshmallows at the campfire.
At 5pm we went to the stables where we met Farmer Katherine and Farmer Merv to help feed the animals. Animal feeding is the highlight of any farm stay especially at Lavendale Farm as there are lots different animals to feed including horses, ponies, donkeys, sheep, chickens, roosters, ducks, alpacas, cows, pigs, goats and an ostrich.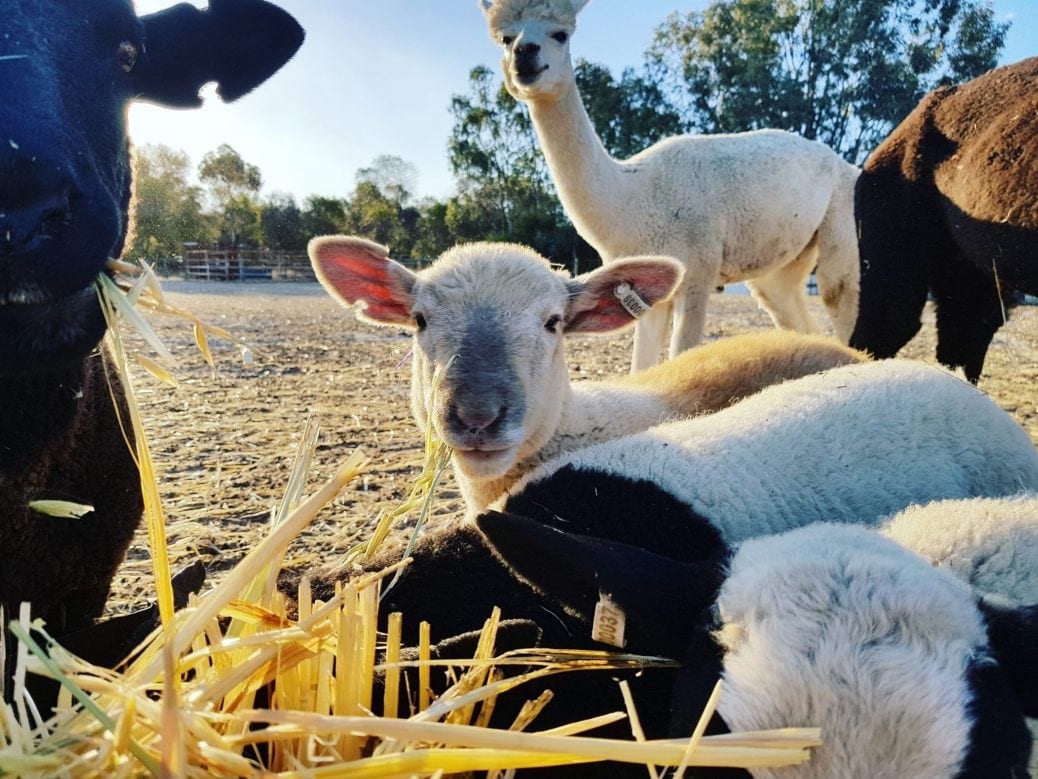 Hands down Hector the Pig was our favourite, watching him sit like a dog for his food and chugging down a bottle of milk was priceless!
The kids also really enjoyed the hay ride out to the cows, Miss 7 thought she was the official bell ringer.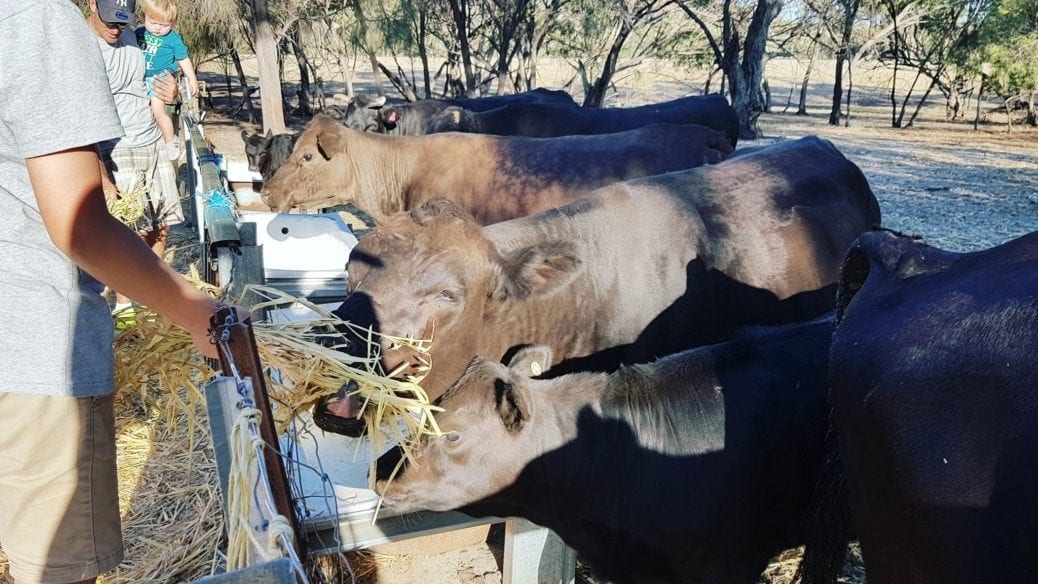 Feeding the animals took about an hour, before heading back to our cottage we collected some eggs from the chickens to cook for breakfast the next morning.
While in York we stopped at Avon Park, there is a great playground for the kids and an old suspension bridge (if you are brave enough to cross it). There are restaurants to grab a bite to eat and an IGA to stock up on supplies.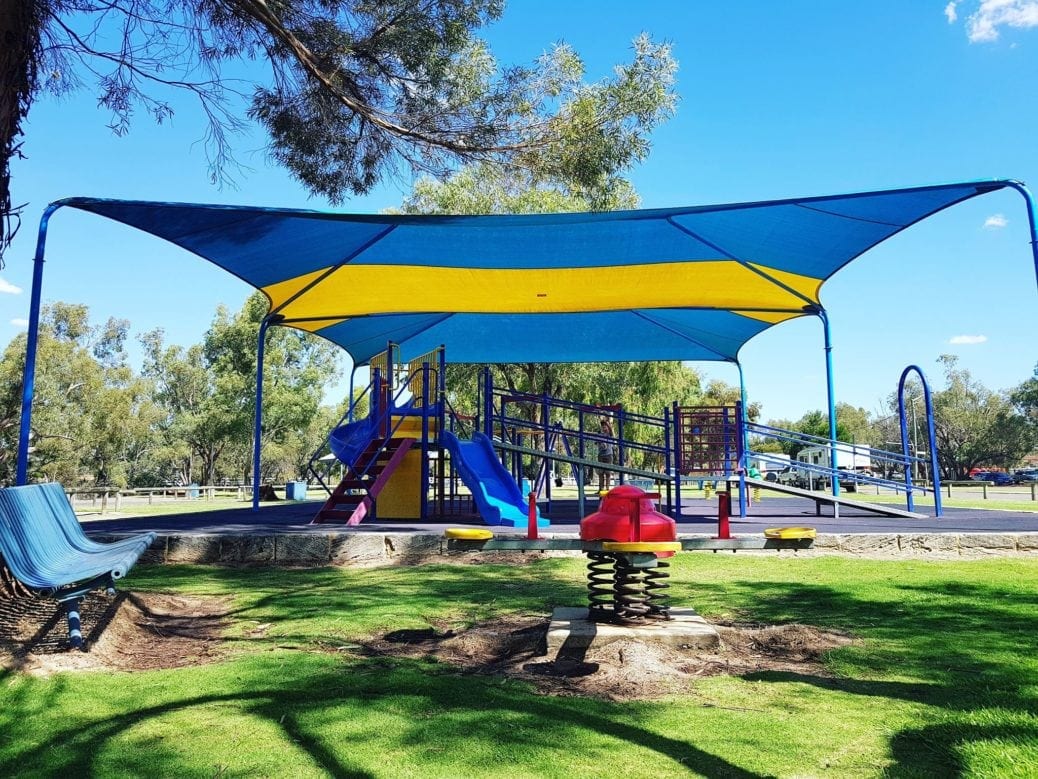 We had a fantastic stay at Lavendale Farm, Farmer Katherine and Farmer Merv are very welcoming, we loved learning about their farm and how they name their animals. Farmer Katherine was wonderful with our kids and took the time to explain things to them and make sure they were all included. I cannot recommend Lavendale Farm enough! None of us wanted to leave!!!
Lavendale Farmstay
5895 Great Southern Highway, Gilgering
www.lavendalefarm.com
www.facebook.com/Lavendale