When thinking about what my 10yr old Little Chef would like to do for his birthday, we did a little brainstorming. There are lots of birthday party ideas in Perth, and he was very keen to book a party at Latitude in Joondalup. So we headed along to the party desk at the indoor trampoline and climbing centre for a closer look.
I'd never been to Latitude, and was so impressed. I was taken on a tour and explained all the options of a party. I didn't feel under any pressure to book, but we were keen, so I locked it in. There are two main decisions to make, when booking the party. Choosing the play activities and the food options (more on that later). Activities include The Grid parkour, Sky-High obstacle course or Rock Climbing and there's a choice of 2 trampoline activities with each main activity. Each activity takes 20 mins, so there is an hour play time altogether.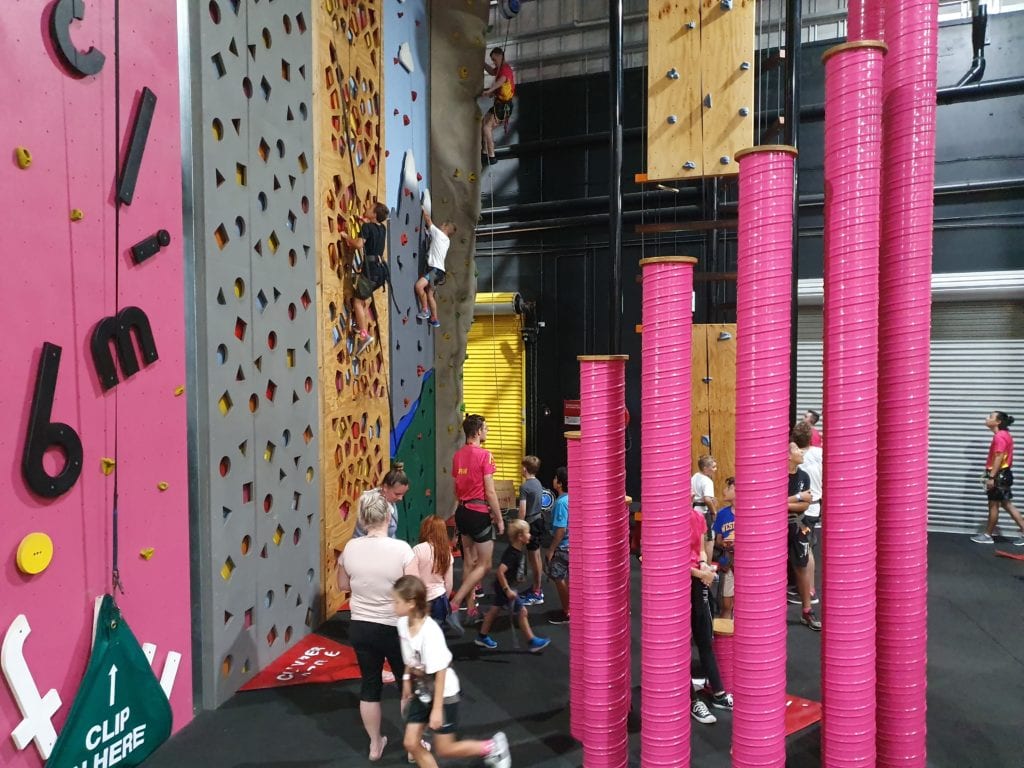 On the day we arrived a few minutes early to drop off the balloons, party bags and cupcakes. Then we headed to the party bays to wait for the guests to arrive. Here, we met our friendly party host – who was energetic, friendly and engaging with the kids.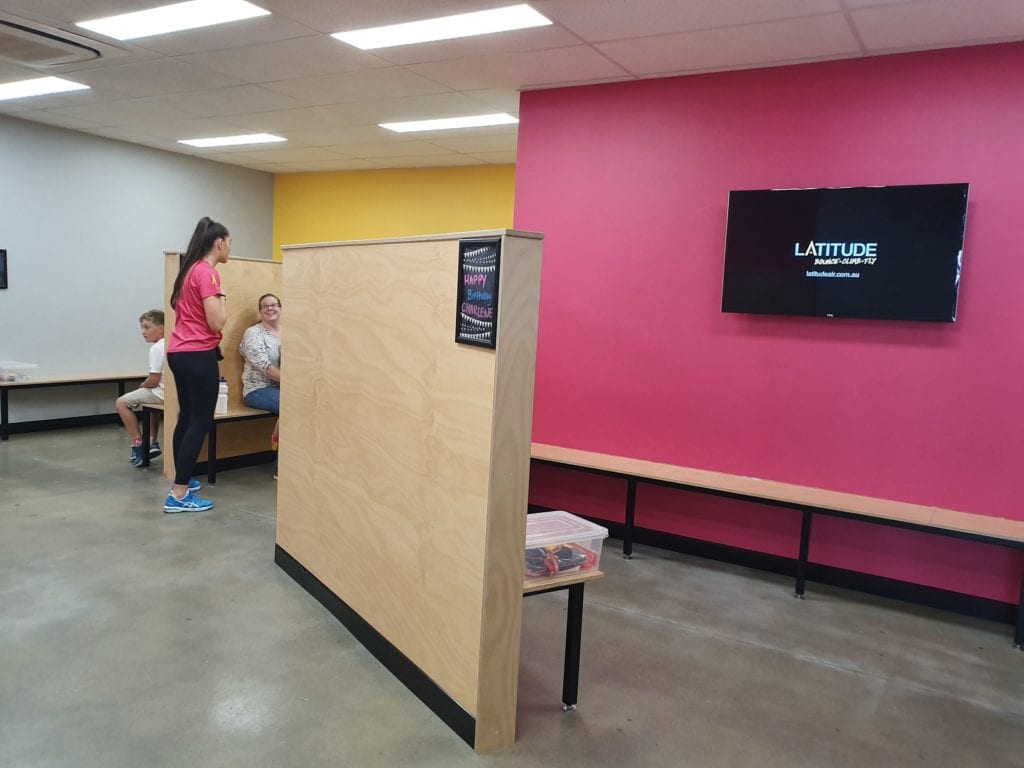 Each child got a wristband and Latitude socks, which they could keep.
Climbing Activities
First up was the Sky High Obstacle Course, which stands 8 metres above the ground. To complete the course you'll need to climb, tight-rope walk and swing through a number of challenges.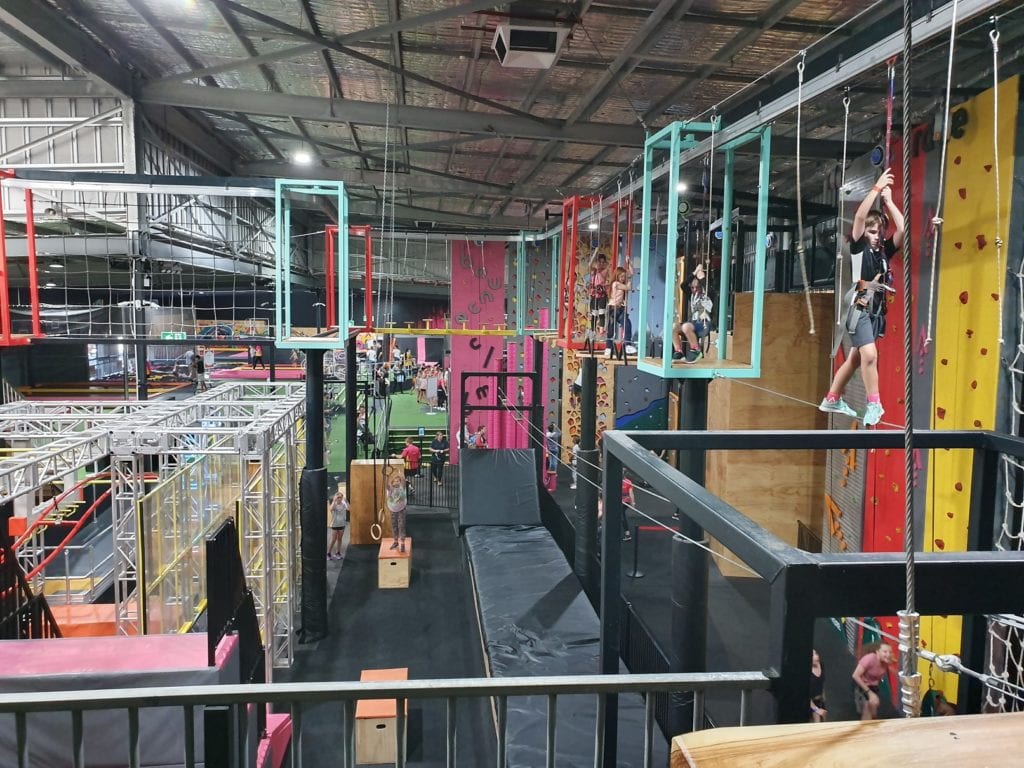 The boys whizzed through this, so had a quick go on the climbing walls too.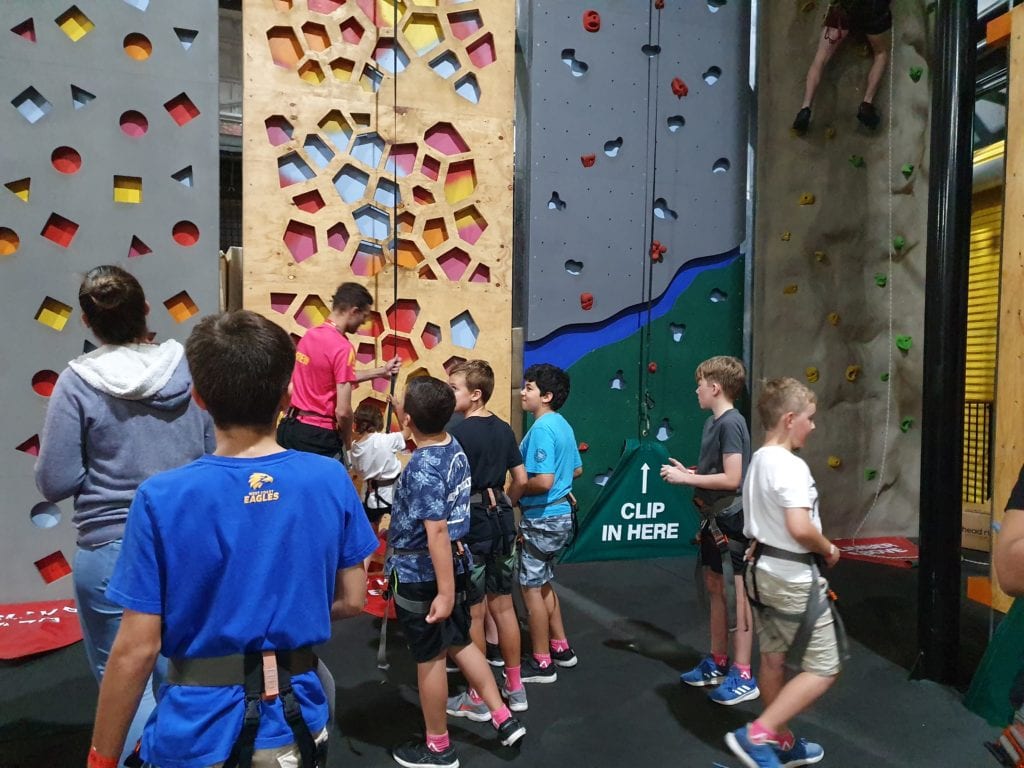 Kids may also like to choose to play on The Grid Parkour course.

Trampoline Activities
Little Chef chose to do Dodgeball. It's an energetic activity for groups! Two teams battle it out, throwing soft  balls at each other as they jump around the trampoline court.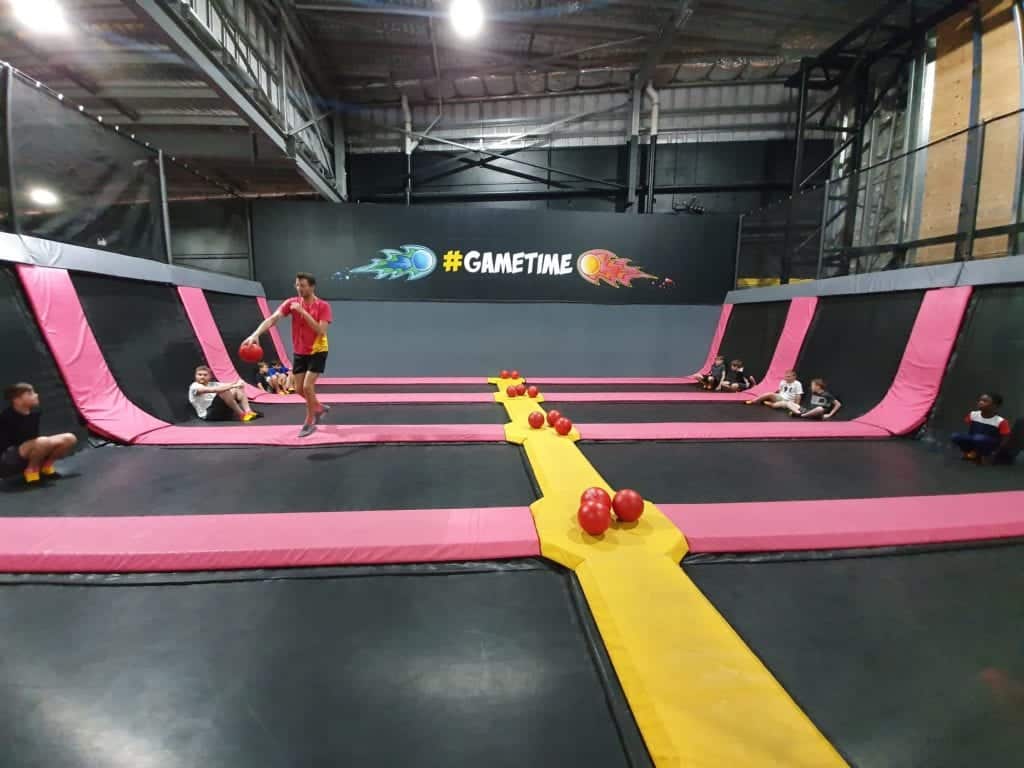 And they also played "Slam Dunk", which features basketball rings above runway trampolines.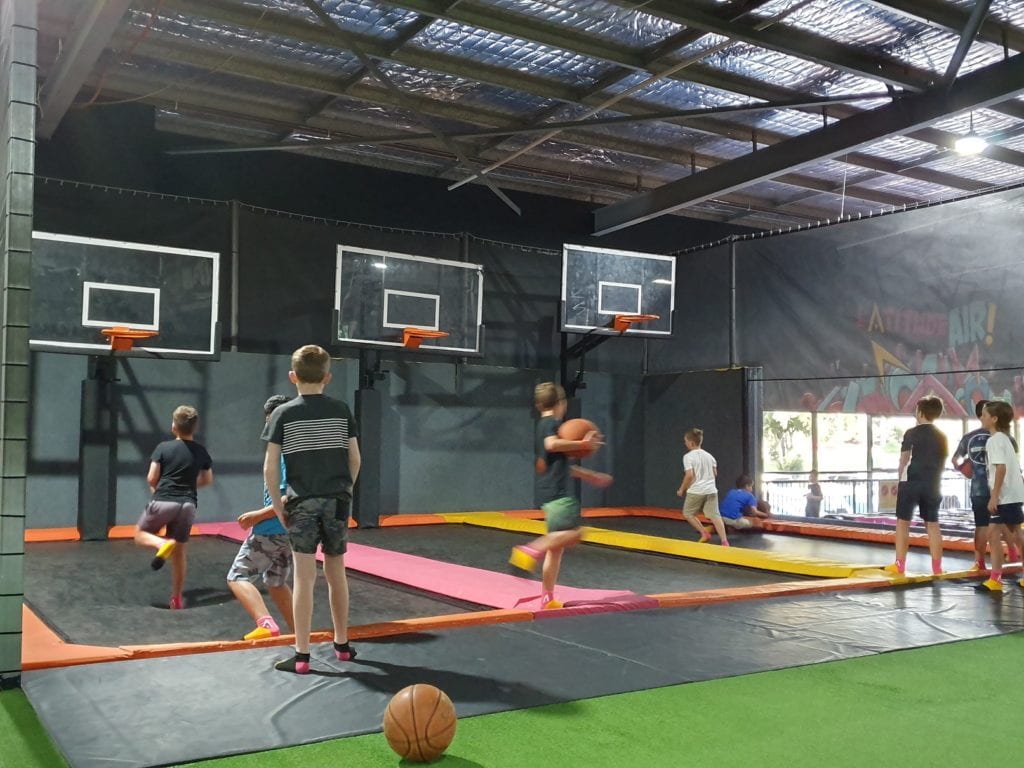 Other trampoline activities include the large free jump trampoline arena and Olympic grade performance trampolines – ideal for backflips!
For little ones, there's even a dedicated Kids Zone for children aged 18 months to 5 years. This features a multi-level soft play area with slides, ball pit and obstacles, as well as mini trampolines, a foam pit and mini climbing wall.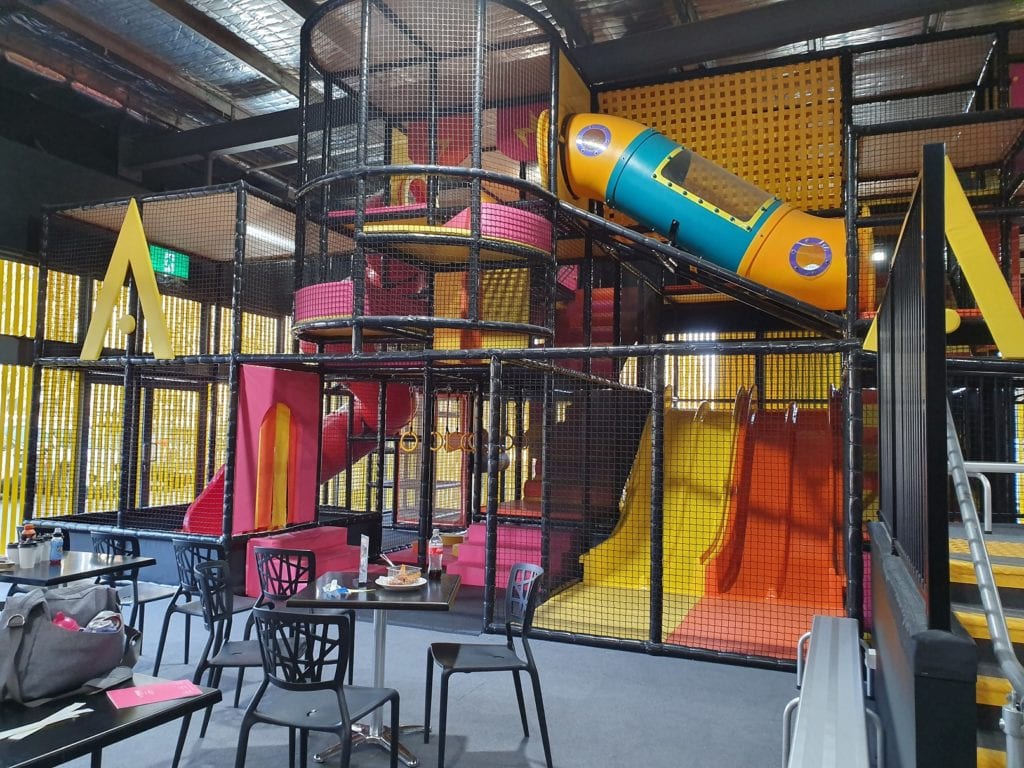 The Latitude Perth Cafe is located on the top level and make a good vantage point to watch your kids doing the sky course or waiting while a party is on.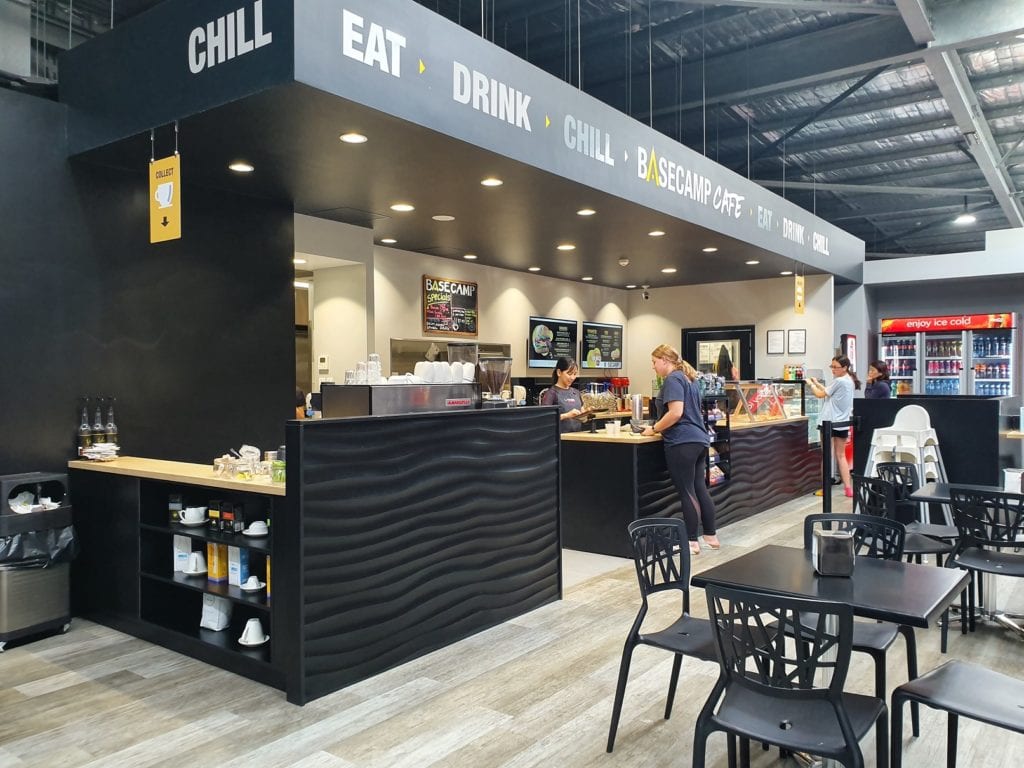 The Party Rooms
After the hour of activities, we arrived at Little Chef's dedicated party room, which was set up for us and all ready to go.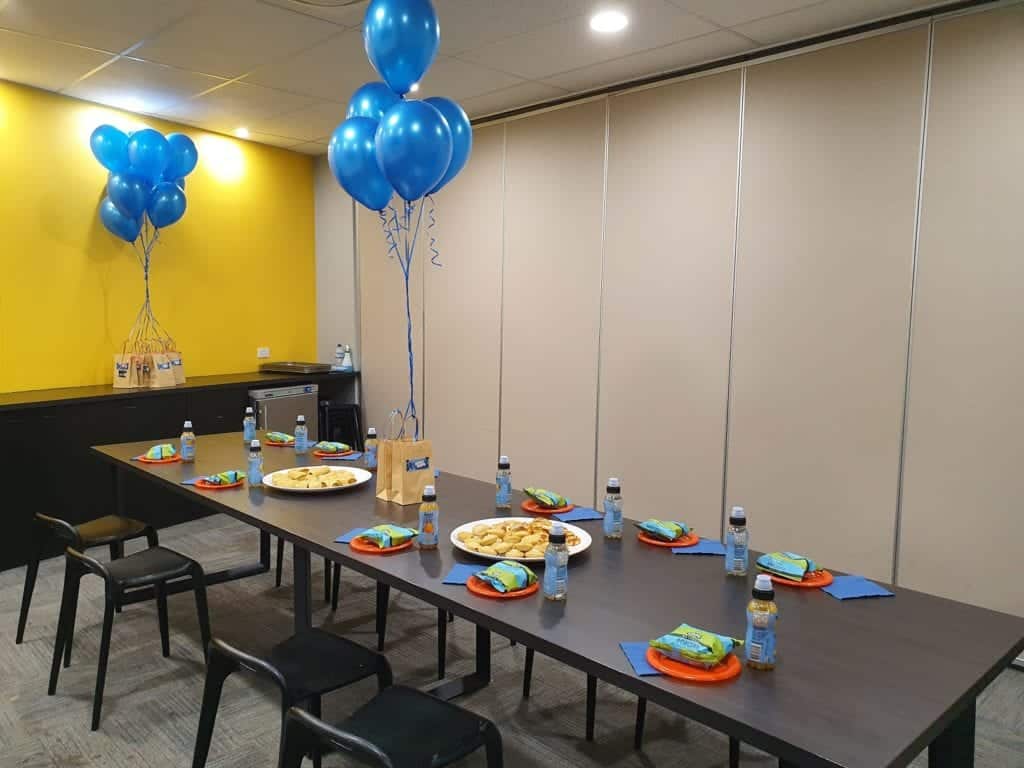 The boys certainly worked up an appetite, so the food was soon devoured.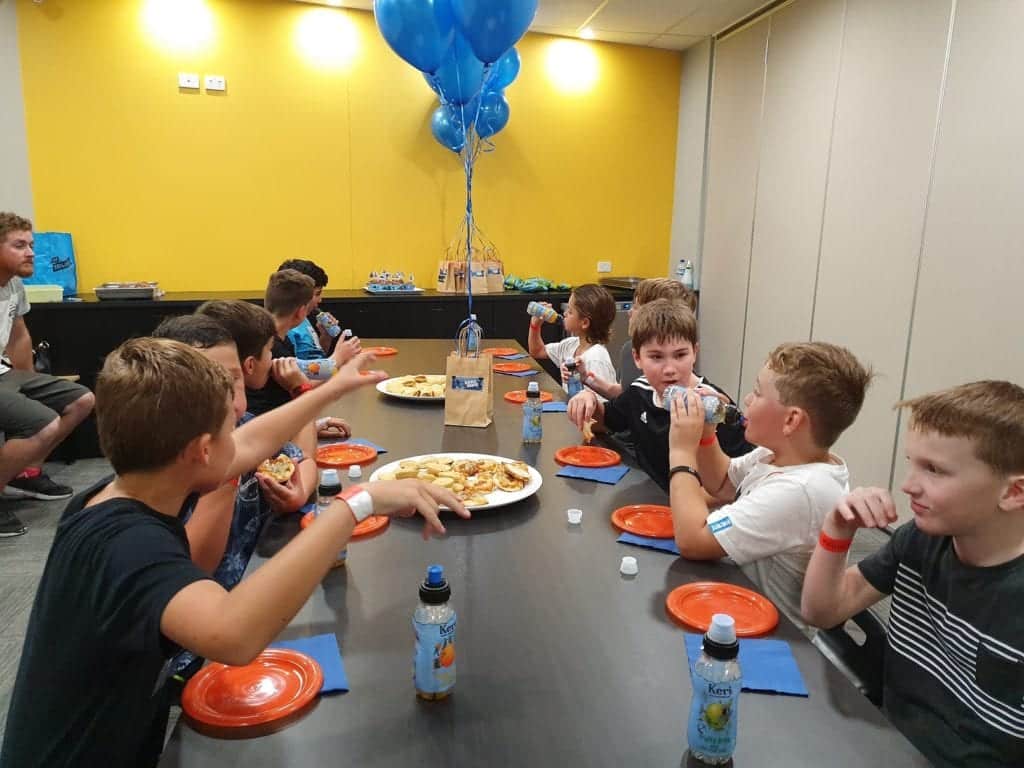 We were allocated 40 minutes in the party room. After cake, Little Chef also revived a complimentary return pass for Latitude. All in all we were very happy with Latitude. As well as the boys having a whale of a time, it was so easy and ran like clockwork. I was so happy to leave the party host to the tidying and vacuuming – and wouldn't hesitate to recommend Latitude for an easy indoor party.
Latitude Joondalup
35/37 Joondalup Drive, Edgewater
Phone: 1300 123 528
Find out more about Latitude in our review.
Find more birthday party inspiration here.