Coming up on Saturday 4th March (Labour Day long weekend) is the 2nd Lancelin Colour Blast.
If your kids love getting messy then this is the event for you! Starting on the beach at the Endevour Tavern participants walk or run an approx 1km loop on the sand, passing through various checkpoints where they are covered in a non-toxic coloured powder.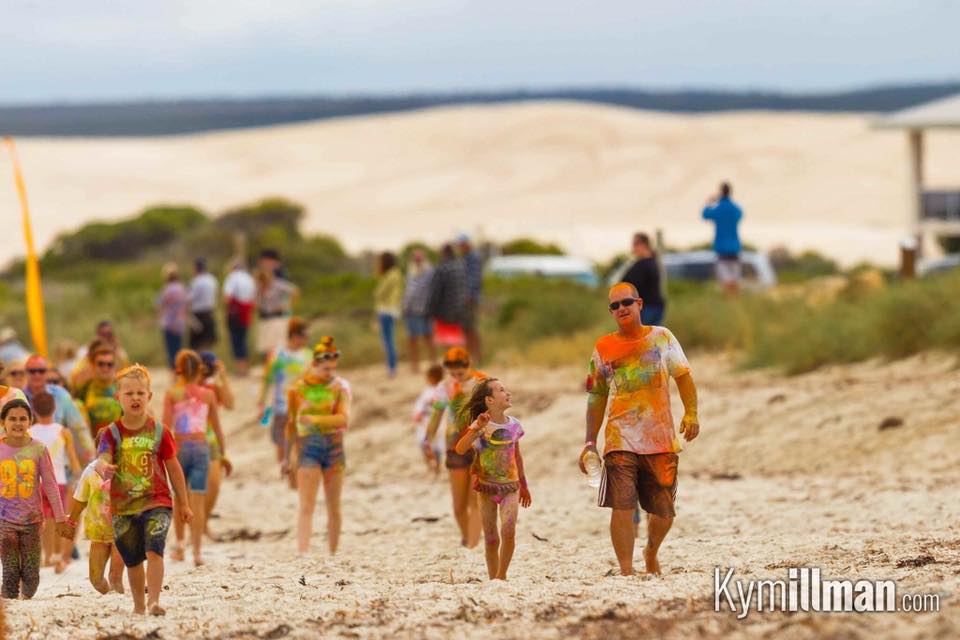 At the end everyone is given a handful of powder to throw in the air for the big burst of rainbow colour!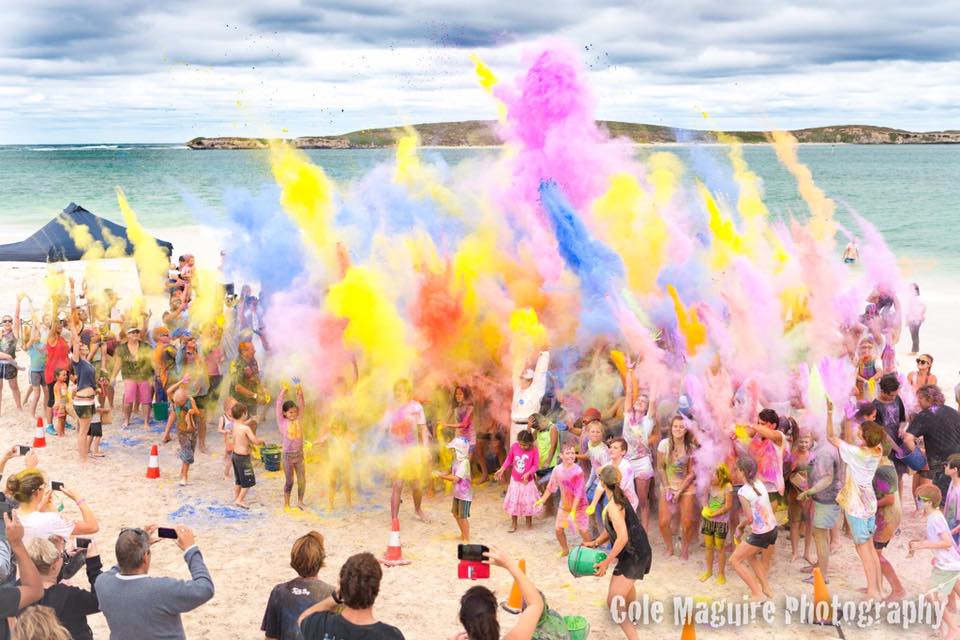 Being a shorter distance (and a lot cheaper) it's a great way for families to be involved in this type of event (my kids didn't stop giggling the whole time!).
Pre-paid lunch deals are also available for afterwards at the Endevour Tavern. Tickets still available at https://www.lancelin.com.au/product/ldca-colour-blast/