Do you or a family member have a food intolerance? You may find your options for eating out are often limited. A totally gluten free restaurant Kapitol Kitchen has opened in Perth. Here If you're gluten intolerant or avoiding refined sugar, there's great news – you can  eat EVERYTHING on the menu. Talk about spoiled for choice! As well as being gluten-free friendly, everything on the menu is refined sugar free. People with dairy free, vegetarian and vegan diets can enjoy plenty of options too.
Kapitol Kitchen has a plush interior, giving it an upmarket, bar feel. No expense seems to have been spared. It is on the busy Wanneroo Road, so you'll want to make sure little one's don't make a dash for the door, but luckily the children's play area is right at the back of the dining room.
The kid's corner is stocked with plenty of toys, activities, blocks and a play kitchen.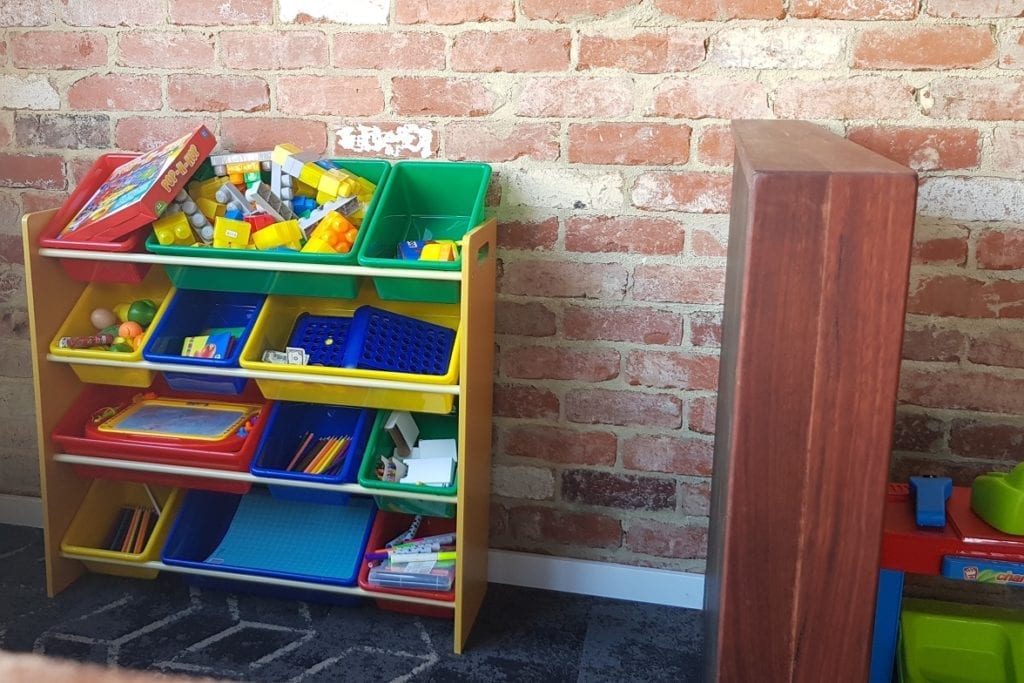 There's a lovely selection of story and activity books too.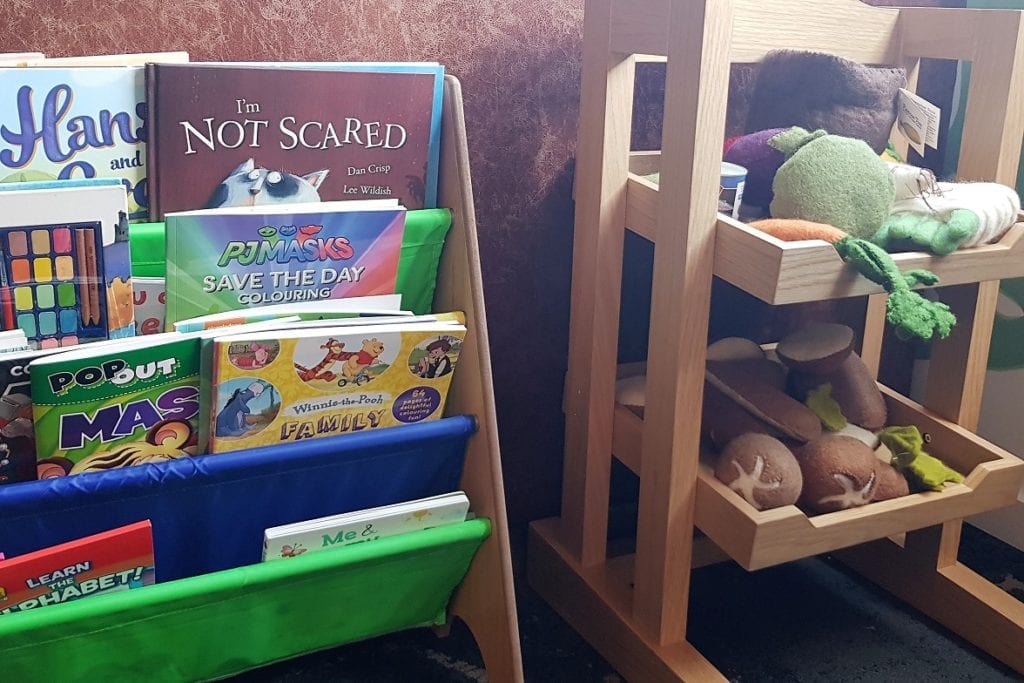 For our first trip Little Chef and I dropped in for an afternoon snack, to check out the new spot and look over its menu. Kids have plenty of healthy choices too.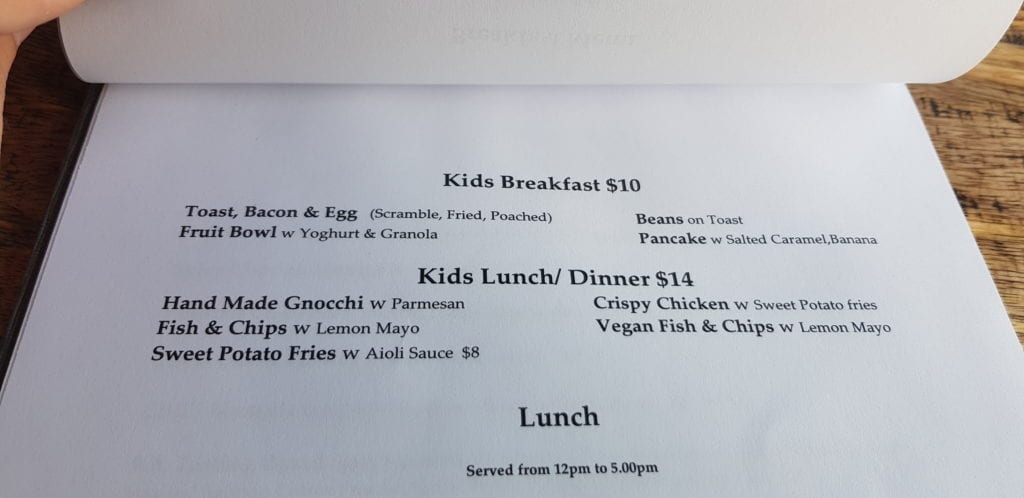 Little Chef enjoyed a strawberry smoothie. We chose some raw slices (keto coffee mousse slice and a blueberry smoothie slice) from the cabinet. I had hoped they'd be more options than that (like a yummy chunk of GF cake), but it's still early days.
I love it when healthy food is tasty and guilt free!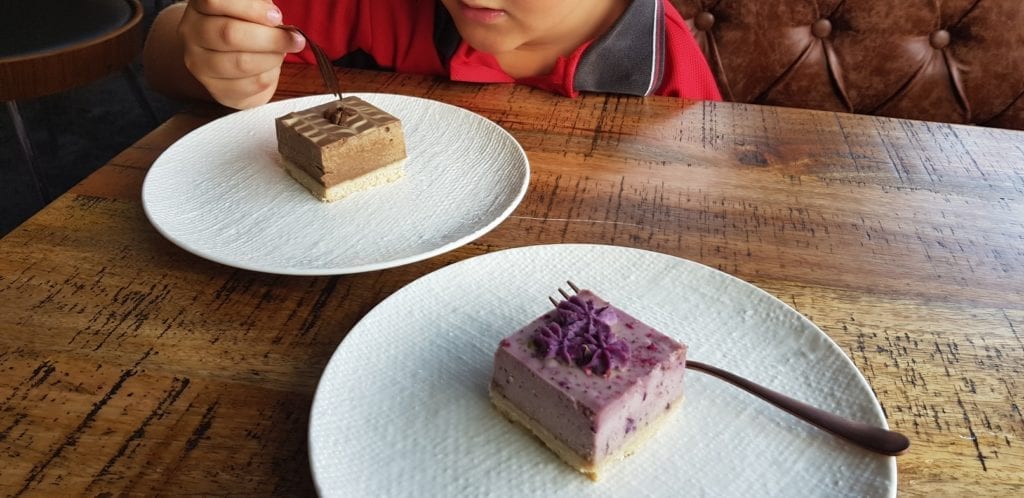 There's a good selection of drinks too and I had a deliciously refreshing pot of tea. Little Chef chose a kids chocolate milkshake ($5).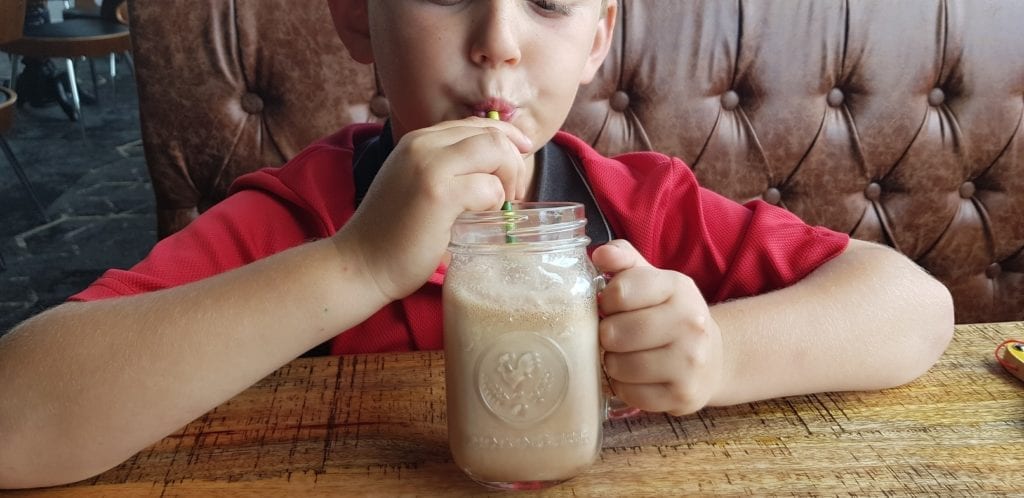 At Kapitol Kitchen, you can be sure that every choice is a gluten-free one and pretty much guilt free too! This is invaluable to coeliacs, as well as people like me who would like a little more variety in their food choices. I'll definitely be back to check out their meals.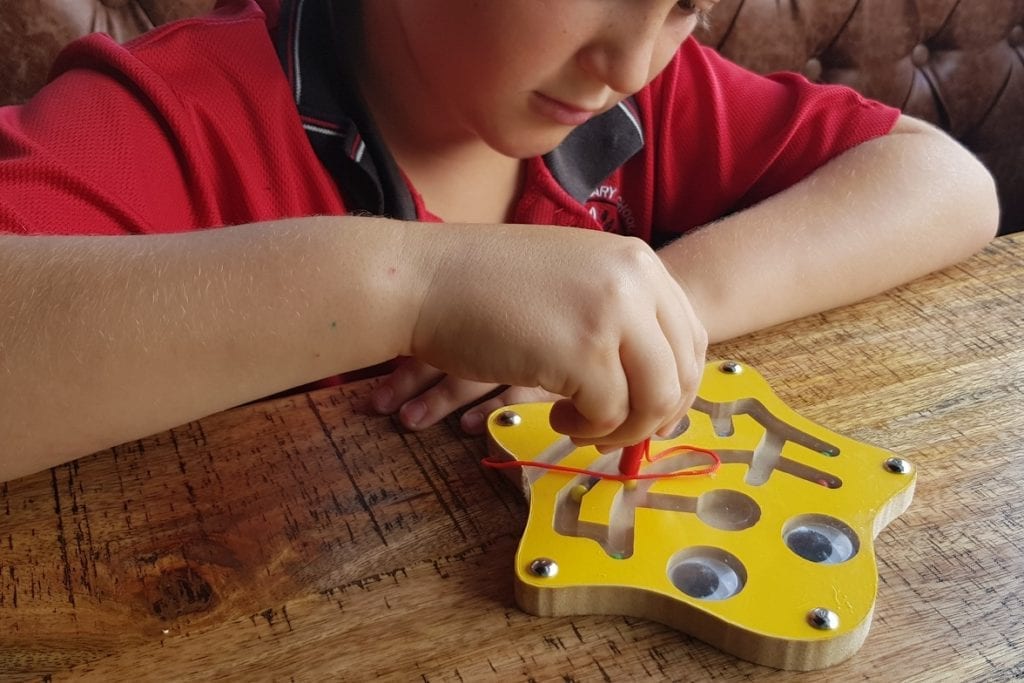 Find Kapitol Kitchen at 943 Wanneroo Road, Wanneroo.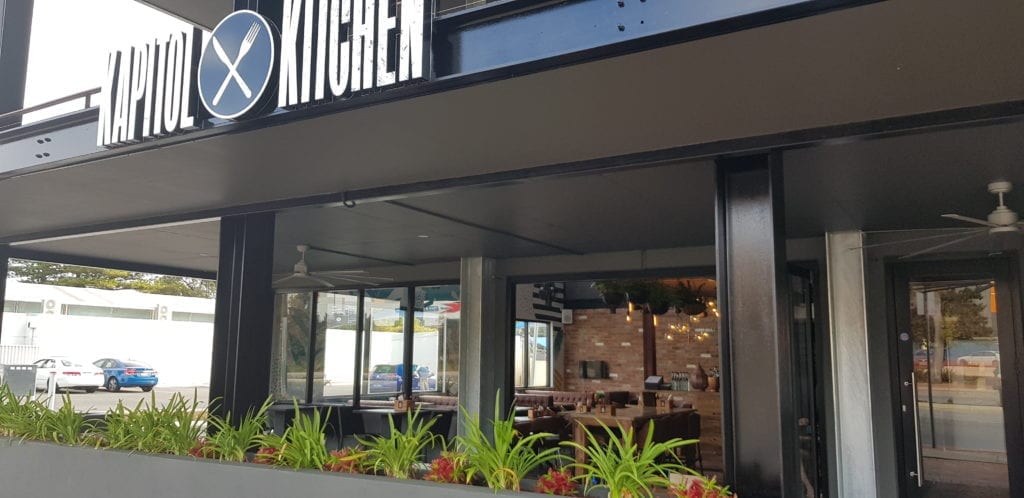 More information on their website. 
Find more family friendly restaurants and cafes in Perth here.