Jalbrook Estate is fantastic for a family break or a romantic getaway. With or without children you are bound to feel refreshed and rejuvenated after spending time in this gorgeous corner of the world.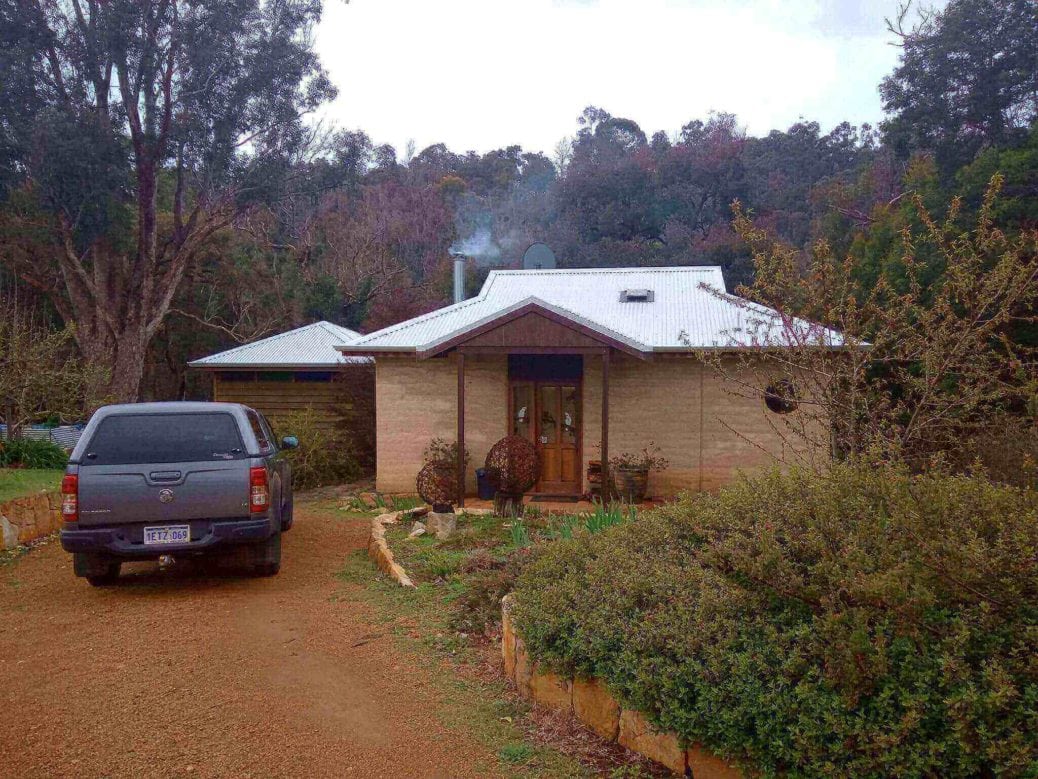 Run by the most welcoming owners, Allen and Jan, Jalbrook boasts 6 rammed earth cottages accomodating families and couples only retreats.
The cottages are lined up beside the beautiful Blackwood river and once inside it feels like your'e the only ones there. Even on the deck the only sounds one hears are the birds and the water flowing. Yes. It's blissful. 
We had a rare child-free weekend so were very privileged to stay in the Corella Cottage which boasts a very romantic 4 post bed, gorgeous deck jacuzzi looking over the forest and a cosy fire.
The cottage was perfect with lots of homely touches like homemade soaps in the bathroom, choccies on our pillows, fresh eggs from their chooks and freshly baked bread (being gluten-free – the combination of watching my husband devouring it and the divine smell of the loaf – brought a tear to my eye.) which is complimentary for the first morning.
The kitchenette has everything you need to whip up a meal and I recommend coming prepared especially if travelling with children, as most places shut shop early. 
The grounds are huge and there are plenty of opportunities to take a walk and explore the gardens and all that is on offer.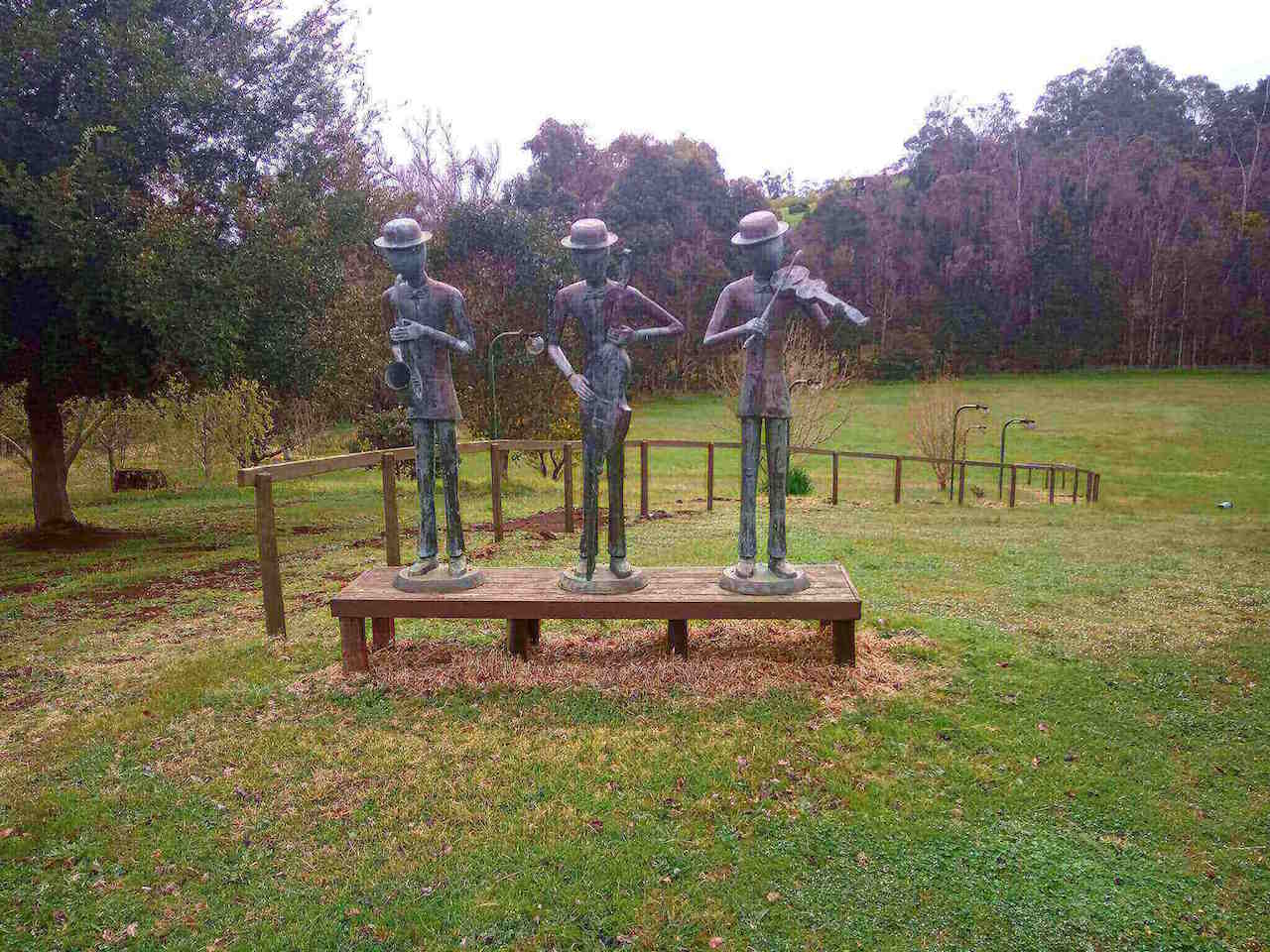 We went in the middle of Winter and only managed to get out once as it rained the entire time.
What we did see was beautiful, with so many interesting sculptures and artwork scattered around the exquisite gardens.
If you do go exploring with children be aware that it can get muddy, particularly on the field and closer to the river. Pack some wellies for sure!
Jalbrook also hosts the Jalbrook Concert Series running from November to April with performers such as Kate Ceberano, Todd McKenney and many more. This is also a great accomodation choice when the Balingup Medieval Festival runs in October. But be sure to get in quick, they get snapped up!
This truly was a like a dream and definitely a place I'd love my children to come back and experience. Waking up to the sounds of nature, sitting on the day bed bird watching, soaking in the hot tub and switching off the tech to take it all in was so good for the body and mind.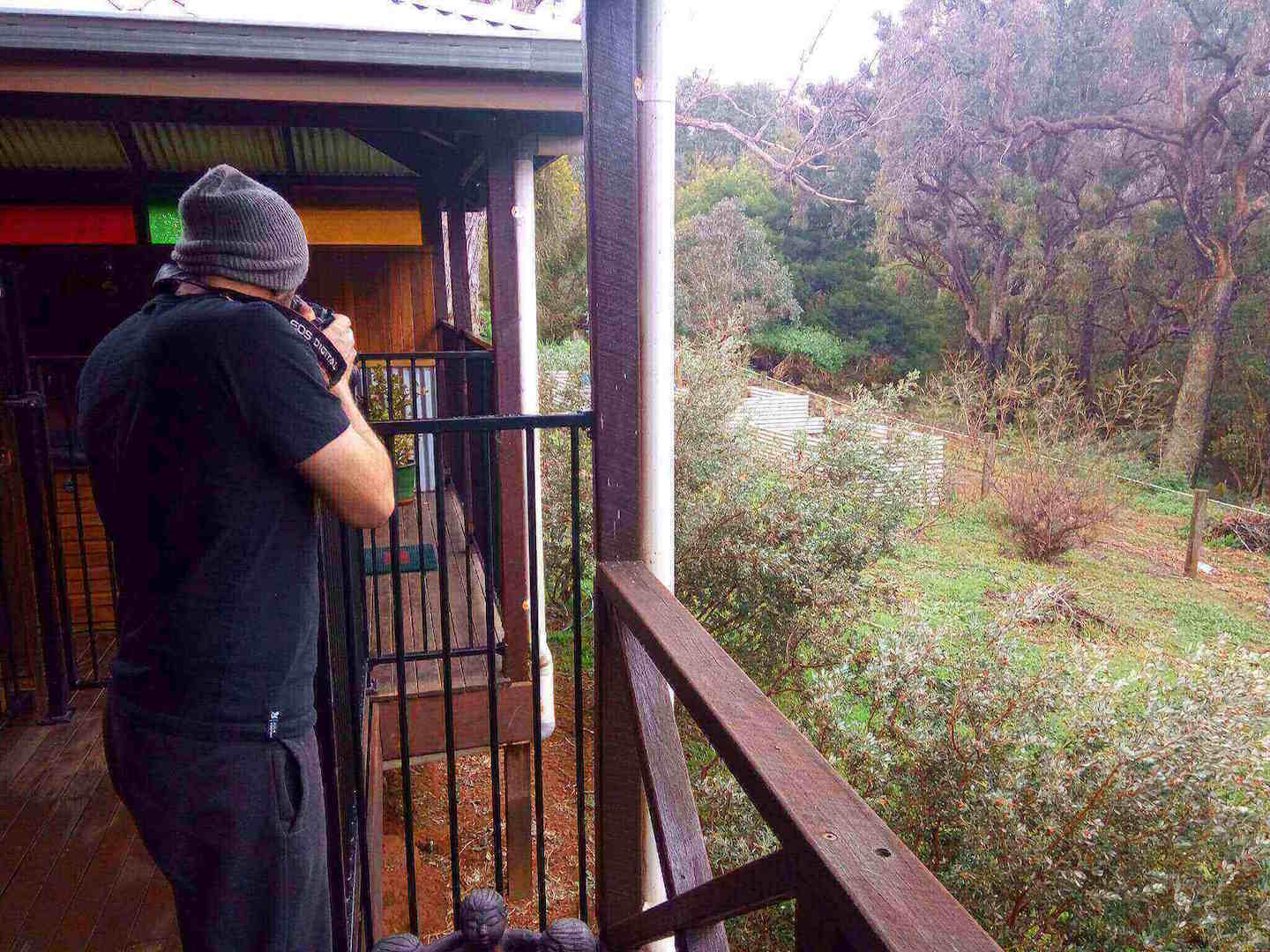 Balingup Jalbrook Cottages 127 Jayes Road Ballingup
Balingup is located 70 kilometres south of Bunbury on the South West Highway and is between the towns of Donnybrook and Bridgetown.