Jack and Jill Kalamunda – As the nursery rhyme goes… Jack and Jill went up the hill and "up the hill" is where we travelled to this delicious café on the main street in Kalamunda.
We were up in the Perth Hills on a Sunday morning, having a wander around the weekly Kalamunda Farmers Market. Afterwards, we popped into Jack and Jill for a bite to eat. The popular café is brimming with people enjoying brunch, which we just ordered right on the noon cut off, phew! 
The coffee is very good. We've visited Jack and Jill for coffee n cake a few times. Their fresh bakes are to die for. We've tried a few and our favourite has been the strawberry, almond and yogurt cakes. They're gluten free too. 
We were spoiled for choice. Jack and Jill's brunch menu has all the trendy favourites… baked eggs, French toast, smashed avo and more. My pick is the pulled pork eggs benedict, $20. Moist pork and perfectly poached eggs sit upon a slice of buttery toast. All that's smothered in creamy Hollandaise sauce and finished with a pork crackle crumb. It's extremely tasty!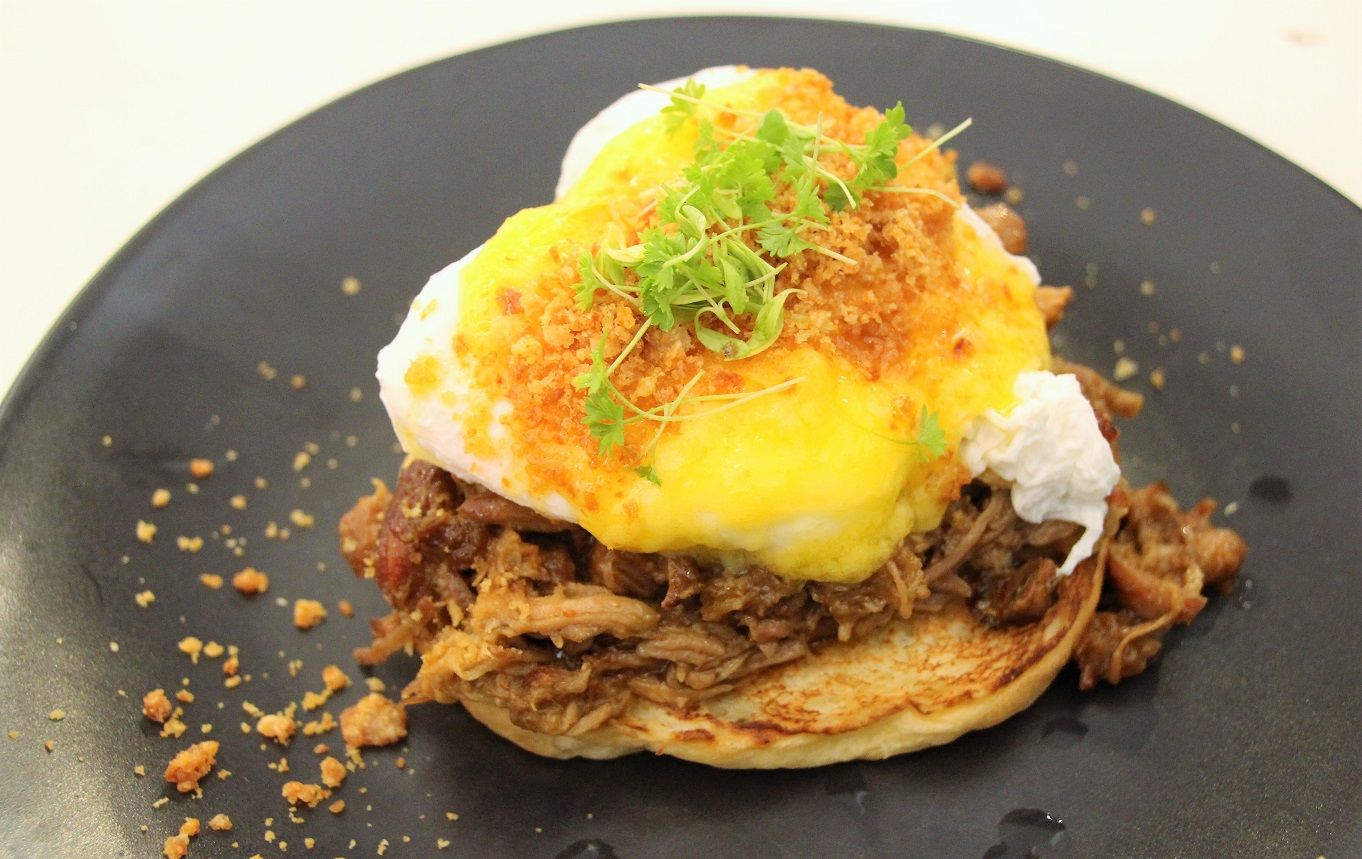 For the kids, there's a small menu, as well as lots of cakes, slices and goodies in the fresh food cabinet. There's also high chairs available. 
Little Chef was stoked with his ham and cheese toastie, $7. There's fruit and yogurt and also bacon with fried egg on toast on the kids brunch menu. 
The hills town of Kalamunda is a mini mecca for coffee shop lovers. There are so many excellent coffee spots in the area. It's fast becoming THE spot to go on a Sunday morning. There's even handy maps to find all the cafés on the main street! 
Jack and Jill Kalamunda – Find Jack and Jill at 18 Haynes Street, Kalamunda.