Ikea cafe is a great place to go to feed the whole family on a budget. It is located upstairs of Ikea on Ellen Stirling Boulevard Innaloo. We decided to head here on one of those "I can't be bothered cooking" nights. What makes it even better value is that they are running kids eat free promotion for the duration of the school holidays. Simply purchase any adult hot meal after 4pm and you'll receive up to 2 kids meals for free. The offer runs 1st – 30th November 2018 Monday to Friday only.
Service at the cafe is buffet style. You grab a tray and make your way around the line and add things to your tray as you go. There are many options to choose from including salads, rolls, wraps, desserts, cakes, drinks and of course the hot food buffet selection. If you have too many trays to carry, there are stackable trolley type things available, which allows you to carry a few at once.
The choices for the kids' meals include 4 chicken nuggets with chips and vegetables, 5 meatballs with gravy, chips and vegetables, pasta with napolitana sauce or 5 veggie balls with gravy, chips and veg or mash.
They also had other promotions happening, one of these being 5 meals for $5. Choose from one of 5 meals inc meatballs with pasta, fish and chips, quiche with salad or chips, pie with mash and veg or the chef's special of the day (which happened to be fried rice). Even if you order one of these options, kids still eat free, BARGAIN! They also have the option of buying jars of baby food for $1.95
My hubby decided to order a small serve of meatballs (10 meatballs) served with mash, vegetables and gravy. I ordered the $5 special of quiche and chips and the 2 kids ordered the nuggets and chips. If you want soft drinks or tea/coffee, you pay for a glass and then fill your own at the drinks station which was only $1.25 for soft drinks or $2.50 for hot drinks, this included free refills. Our meals cost us $16 in total, for the 4 of us.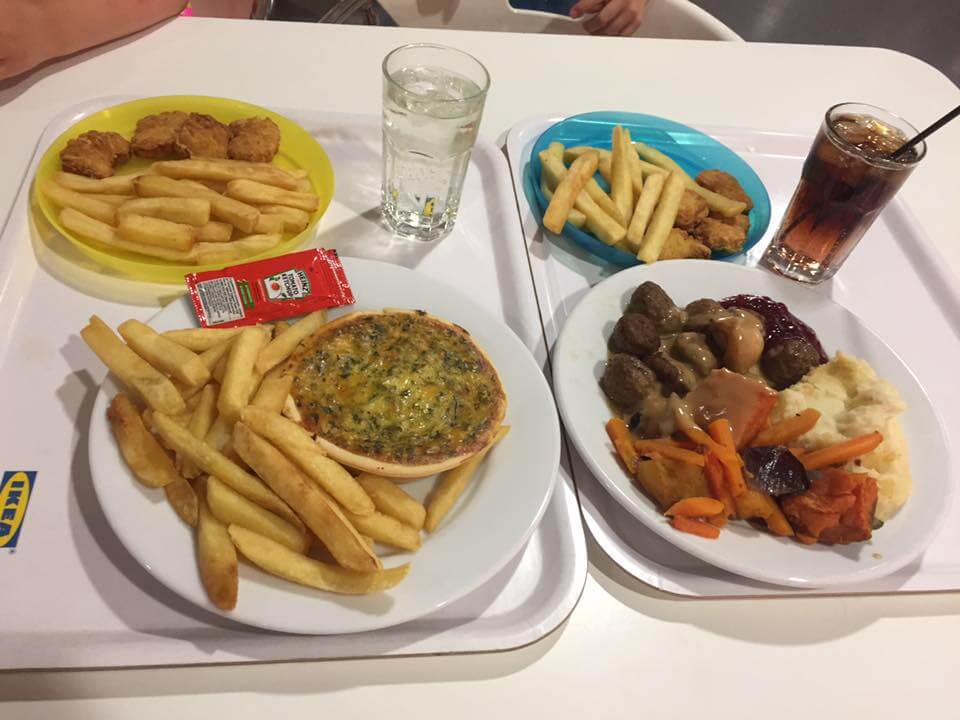 There are plenty of high chairs available and even a kids area to keep the children amused. There is a TV with scattered cushions in the back corner which is always playing a kids movie. If you're looking for a cheap meal out (or maybe not, depending on how well you can control yourself from walking around afterwards and spending $$ at Ikea) then this is the place to go.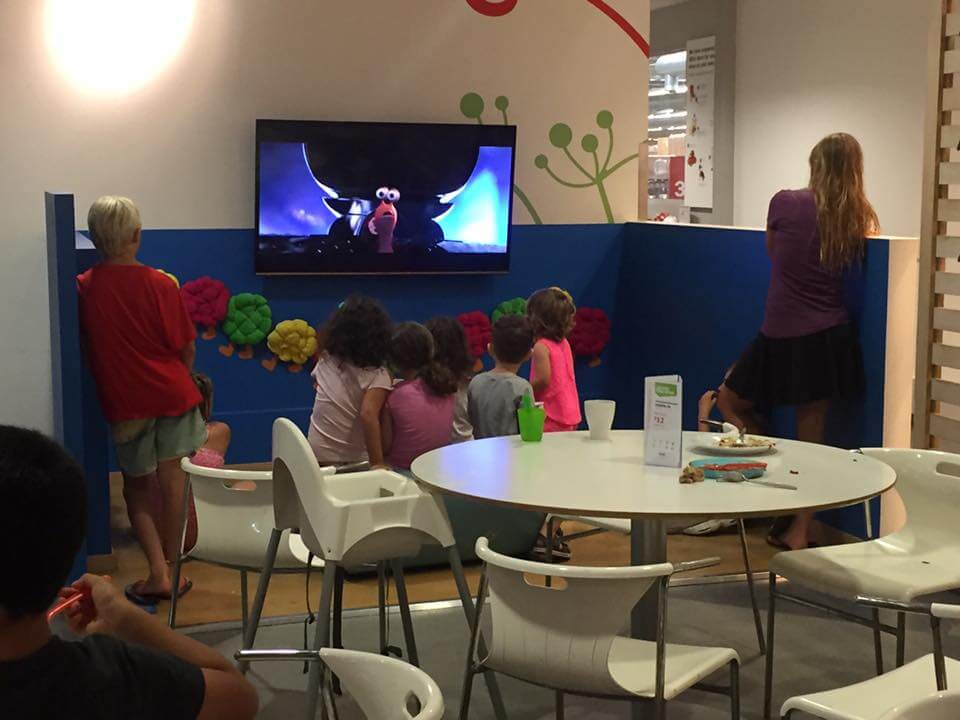 Find more family-friendly restaurants and cafes