Did you know an unprotected mattress is made up of your own bodily fluids, skin cells, bacteria and mould? Gross right?! What if I told you that doesn't have to be the case? You can protect your mattress and your family from all these nasties.
Protect-A-Bed mattress protectors not only protect your mattress from accidents, spills, dust mites and bacteria. Protect-A-Bed also provides your family with protection against dust mite allergens that over 30% of the population are allergic to and are a common cause of asthma. Unlike basic mattress protectors all Protect-A-Bed mattress protectors are fitted with the 'miracle layer' that provides the ultimate waterproof, yet silent and breathable, skin that protects and shields.
As a mum with young kids and a toddler who is ready to start toilet training and likes to pull his nappy off at any opportunity a mattress protector that is guaranteed to be waterproof is exactly what I need. After fitting the mattress protector to my bed I decided to have my toddler spill a cup of water on it to see how waterproof it really was… result, 100% waterproof from a whole cup of water, not one drop passed through the protector.
Protect-A-Bed mattress protectors are available in a range of different materials, styles and sizes, making it easy to find a protector to suit your family's needs. You'll find the following ranges:
Staynew Cotton Terry Mattress Protectors (RRP $36.99 – $74.99) – the absorbent Terry Toweling is best for spills and bed wetting.
Traditional Cotton Quilted Mattress Protectors (RRP $59.99- $109.99) – a traditional quilted style best for everyday comfort with the added benefit of extra support and padding.
Signature Tencel Mattress Protectors (RRP$99.99 – $189.99) – ideal for people with sensitive skin, rhinitis, or eczema. Made from odourless wood-based fibres, it stays cool in Summer, and warm in Winter.
All are fitted sheet style protectors, fitting both standard and extra depth mattresses.
Also available are cot and bassinet mattress protectors which protect little ones from allergens that cause asthma, eczema and rhinitis. All cot and bassinet mattress protectors are SIDSandKids friendly and approved by the National Asthma Council. The Tencel range is also approved by the Eczema Association as Sensitive Skin Tried and Tested.
Washing your Protect-A-Bed mattress protectors is easy as throwing them into the washing machine, you can even dry them in your tumble dryer. Washing instructions may vary, check your product before washing.
Another great advantage of having a Protect-A-Bed mattress protector is it also protects your electric blanket (if you use one), simply layer your mattress protector over the electric blanket. Protect-A-Bed products are also Australian Made.
After using Protect-A-Bed products we wouldn't use anything else, you will not be disappointed in the quality – it is easy to see why Protect-A-Bed is the world's number one selling mattress protector brand. There are no annoying crumpling noises as you may expect with a waterproof protector, if anything Protect-A-Bed mattress protectors add a little extra comfort.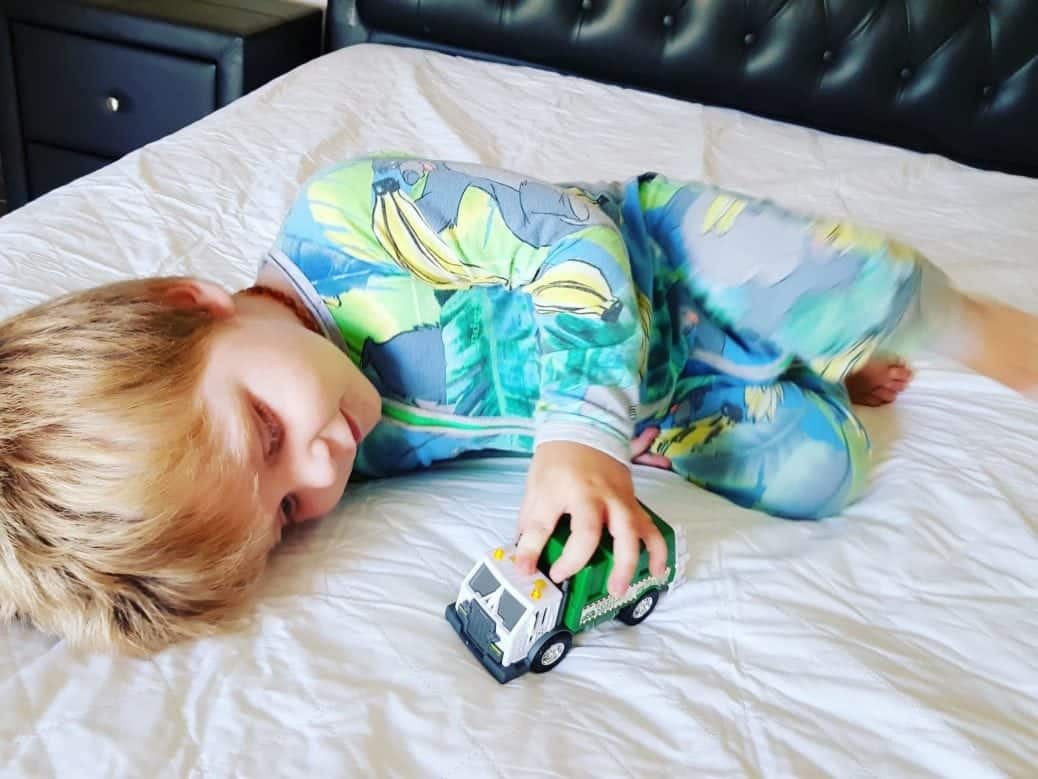 Protect·A·Bed Offers
Protect-A-Bed believes everyone deserves the simple pleasure of a good night's Sleep…. Right now if you head to the Protect-A-Bed website you could be in with a chance of winning a $1000 Flight Centre Gift Card – no purchase required! Enter via a link on their homepage 
Plus now is a great time to make your Protect-a-Bed purchase as you will receive a special gift with  all orders placed via Protect-A-Bed online store for period of Tuesday 10th April- 22nd May
Spend $100 plus and receive a pack of T2 Sleep Tight Loose Leaf Herbal Tea valued at $17.00
Spend $250 plus and receive an Ecoya candle valued at $42.00
Spend $500 plus and receive a Protect-A-Bed Perfect Pillow valued at $69.99
Protect-A-Bed products can be purchased from www.protect-a-bed.com.au.
Kellie was gifted a Protect-A-Bed mattress protector to try for this review however all opinions are her own.