If you want to add an experience of a lifetime to your Broome family holiday then a trip to Horizontal Falls with Horizontal Falls Seaplane Adventures is a must.
We did the half day tour (6 hours) and words cannot properly describe how incredible it was! We were picked up from our hotel in a shuttle bus and taken to the airport. We then walked up to our seaplane and had a safety briefing from the pilot. I'm actually not a big fan of flying so when the pilot mentioned that it was an 80 minute flight, I was slightly horrified. We boarded the 14 seater plane and got going. I was surprised to find it wasn't as terrifying as I expected and the 80 minutes went so fast!
We flew over Cable beach, Willie Creek Pearl Farm, Beagle Bay, Lombadina, Cape Leveque and the Buccaneer Archipelago – the pilot gave some information about each place as we flew over and did a few orbits to allow for everyone to get a good look and photos of the breathtaking scenery. Coming into land we did two orbits over Horizontal Falls and got spectacular views of the falls from above. We landed in Talbot bay (on the water! very cool!) and boarded the pontoon.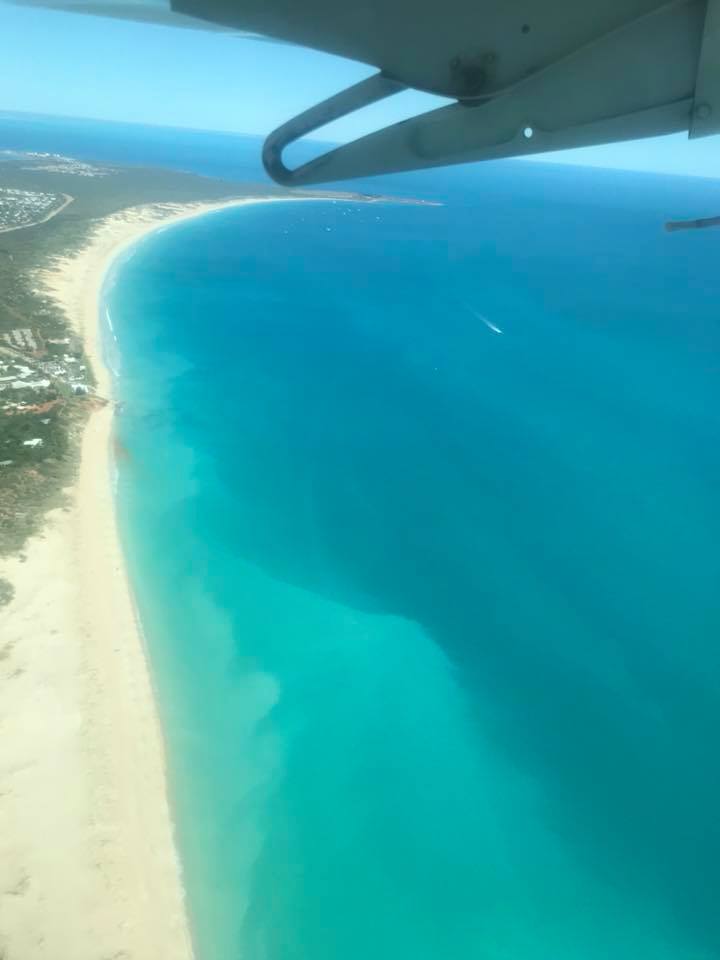 After a quick refreshment we were off on the speedboat – the fastest boat in the Kimberly! The skipper took us on a thrill ride doing hot laps through the falls, stopping to provide some interesting information about the tides that create the phenomenon. We were able to witness the tidal change as we went out in the boat twice – the first time both falls were flowing fast but the smaller falls were too dangerous to go through. The second time, only a couple of hours later, the larger falls were basically still and we were able to go through the smaller ones.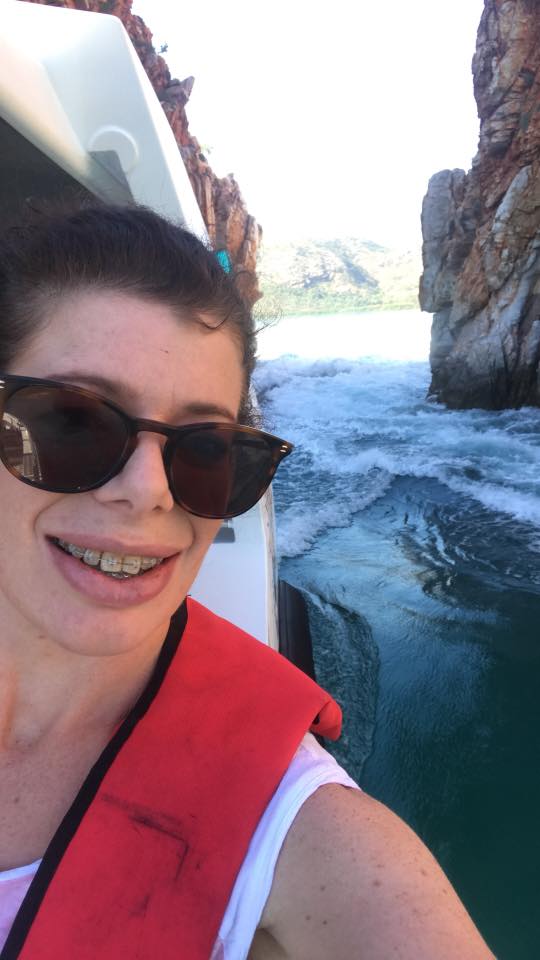 After the first boat ride we went back to the pontoon for a fresh cooked barramundi and salad lunch. There can't be a better place to be sitting and enjoying lunch than on a houseboat in the middle of Talbot Bay, surrounded by the bluest, clearest water.
After lunch we were able to get into the shark free cage and be in the water while the nurse sharks were being fed. What an experience!
It was then time to hop back onto the speedboat where our skipper did some hot laps of the smaller falls to show us the tidal difference, before taking us on a cruise around cyclone creek.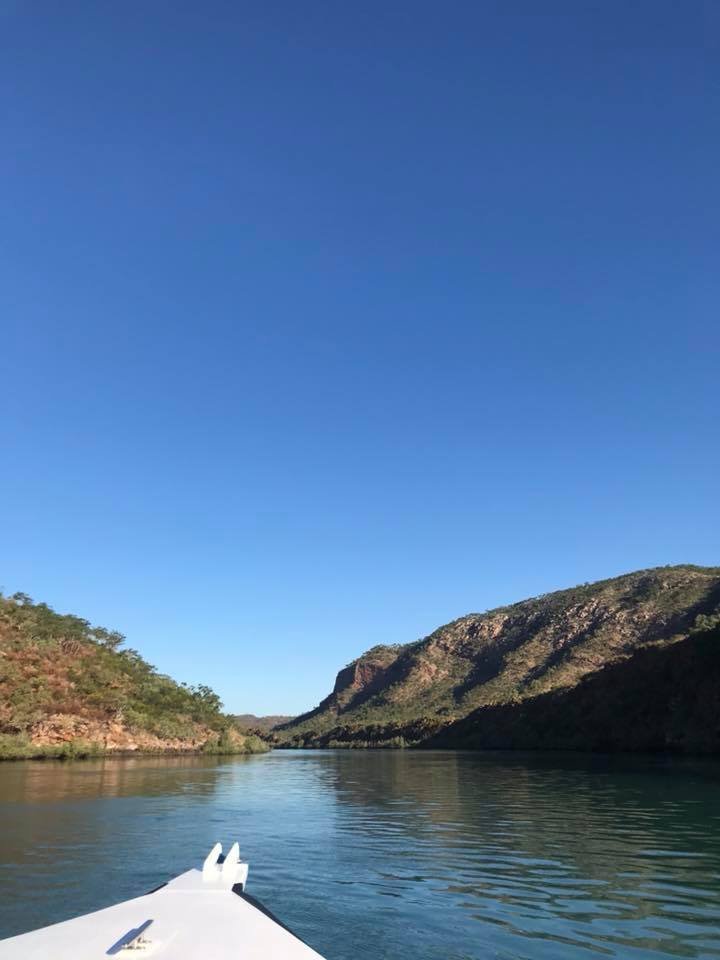 After the cruise it was time to board our seaplane back to Broome, I was expecting take off from the water to be scary but it was actually really smooth. It was 60 minutes back into Broome and once we landed we were taken back to our hotel via a shuttle bus.
This tour is absolutely amazing and it's worth making to the trip to Broome just for this tour alone! It's $850 for adults and $750 for children aged 4-12 years. Given the cost, I personally would think it's more suitable for children over the age of 10. You really want to be able to enjoy the day with them and have them fully appreciate the experience. It's all very safe though so from that aspect I wouldn't have any problem taking a 4 year old along.
There are also other tour options available such as a full day tour, a 24 hour overnight stay and a 4 night stay! Whichever you choose you're guaranteed an exceptionally well organised tour with great service and stunning scenery.
Horizontal Falls Seaplane Adventures
You can find out more or book online.
(08) 9192 1172
bookings@horizontalfallsadventures.com.au