Holly Rayes in Bassendean is tucked down an unassuming side street, though you won't be able to miss it with a vibrant dog mural on its side. If you recognise the painting's style, that's because local artist Anya Brock her beautiful work splashed on other cafes around Perth – a cow at Sugar & Spice in Inglewood and those beautiful zebras at Ootong & Lincoln in Freo too.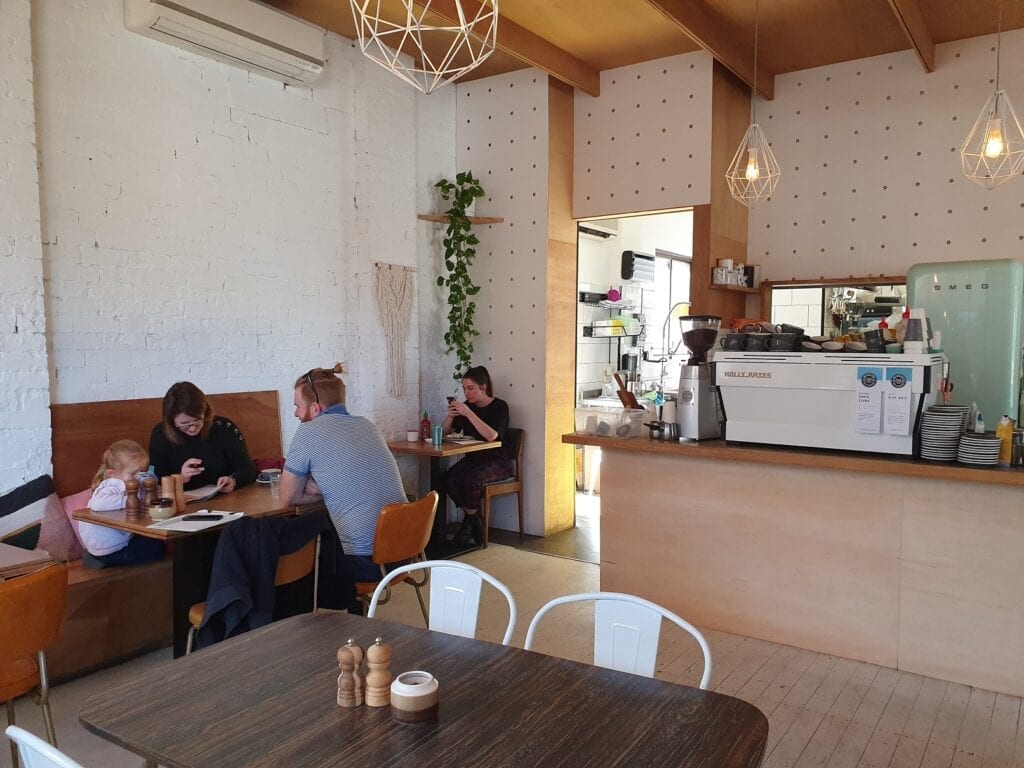 The popular Holly Rayes Café was once tiny inside. Since my last visit  a couple of years ago, I'm so pleased to see it's grown into the neighbouring building. This has make way for many more tables and a much more spacious feel – much better for strollers.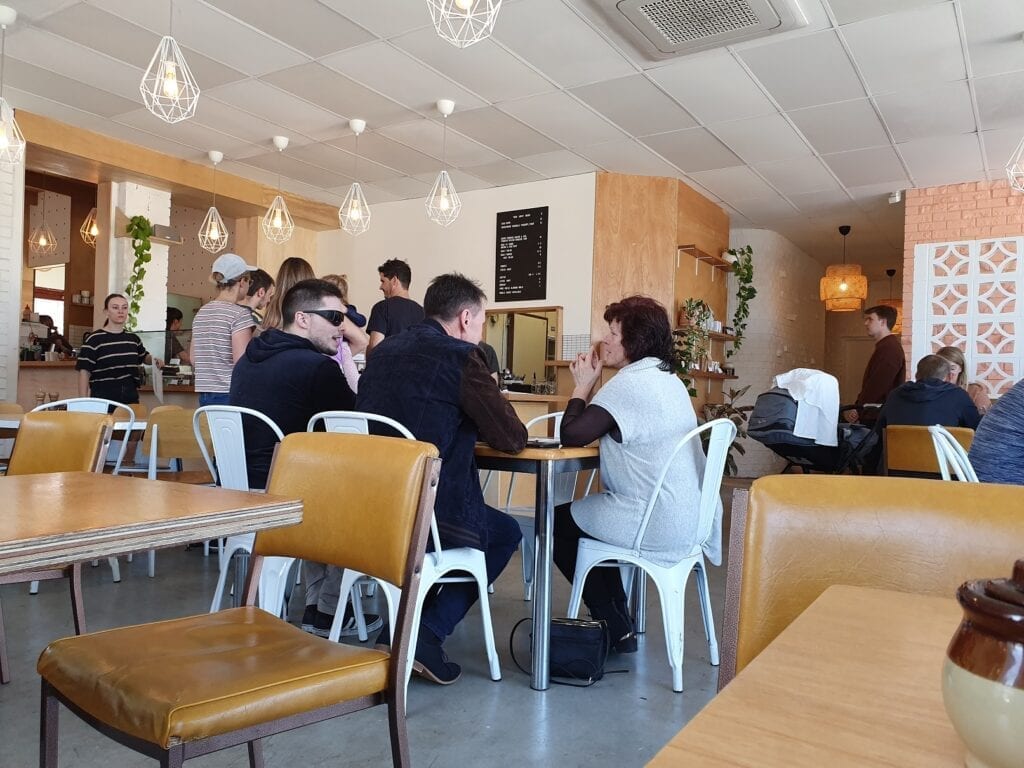 First, we ordered drinks. A big fan of tea, I chose a herbal "lemonzilla". While Little Chef sipped a strawberry and watermelon juice.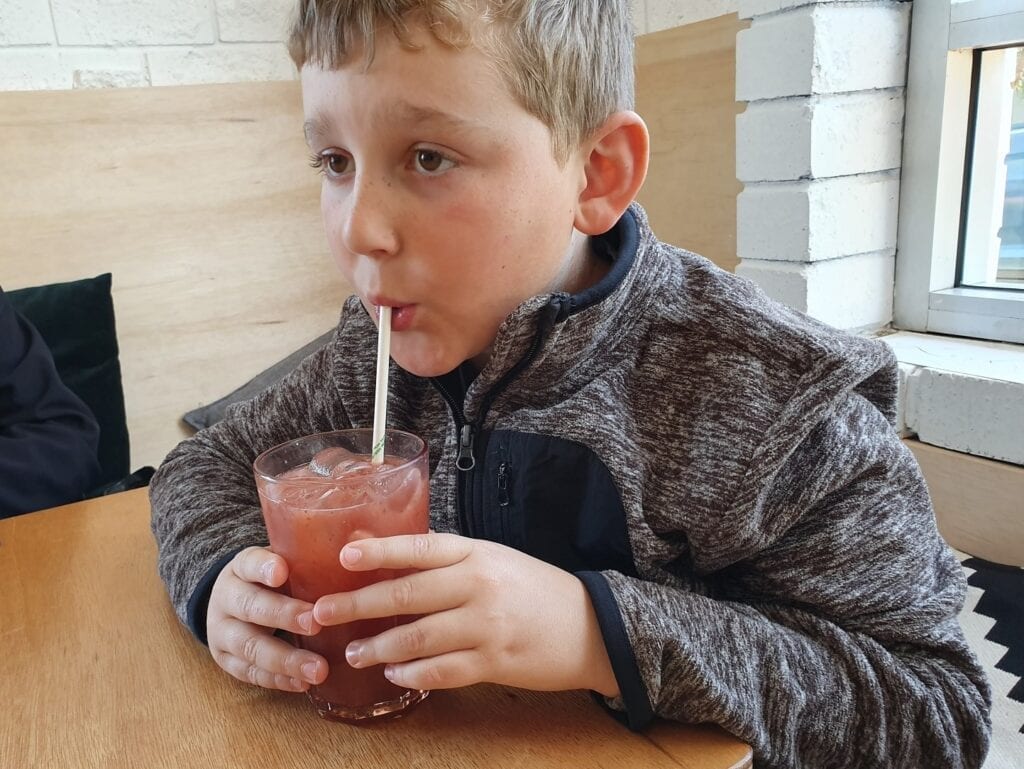 The all-day brekkie menu has all the favourites and a few quirky dishes – like "breakfast gnocchi". The use of mismatched retro plates, straight out of the 1970's and 80's is cute. Your "little Raye of sunshine" has a few choices as well as high chairs. A small kids menu offers eggs on toast, as well as a couple of toasties. Or you may like to treat them to a cookie sandwich, rainbow cupcake or something else sweet from the cabinet.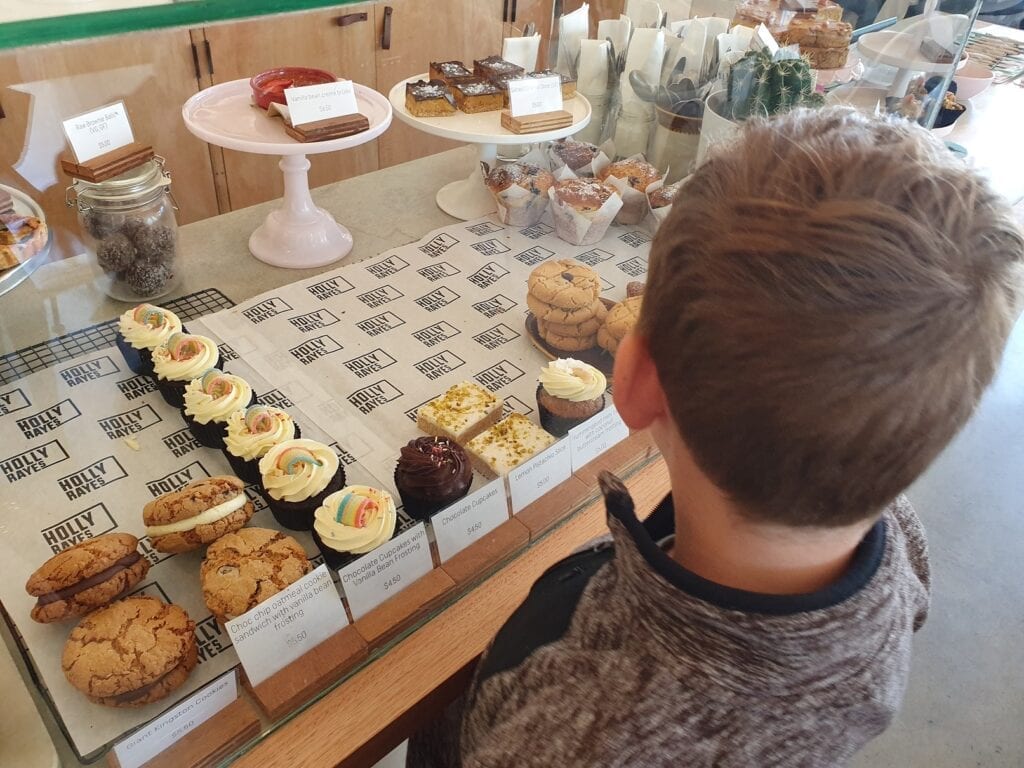 Little Chef picked a ham and cheese toastie, $10.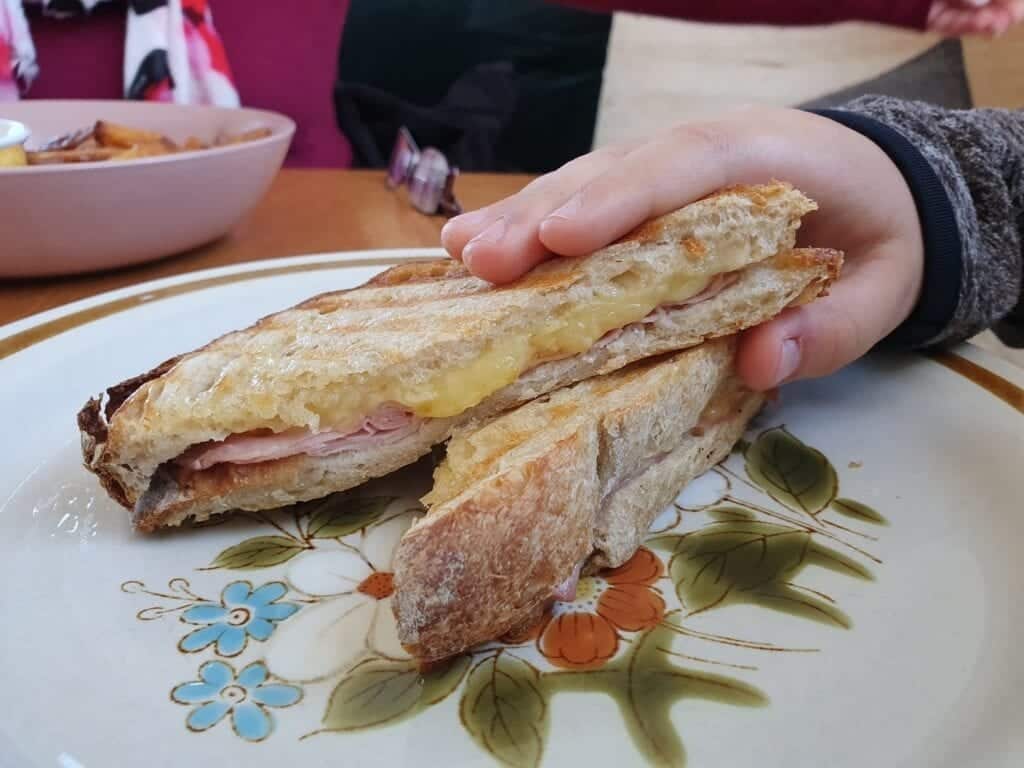 One of my go-to brunch dishes – Eggs benedict, $23 came with lashings plenty of meaty pulled pork and lashings of buttery hollandaise sauce. The poached eggs were perfectly gooey too. Usually served on sourdough, I opted for the gluten free toast, sourced from Mary Street Bakery.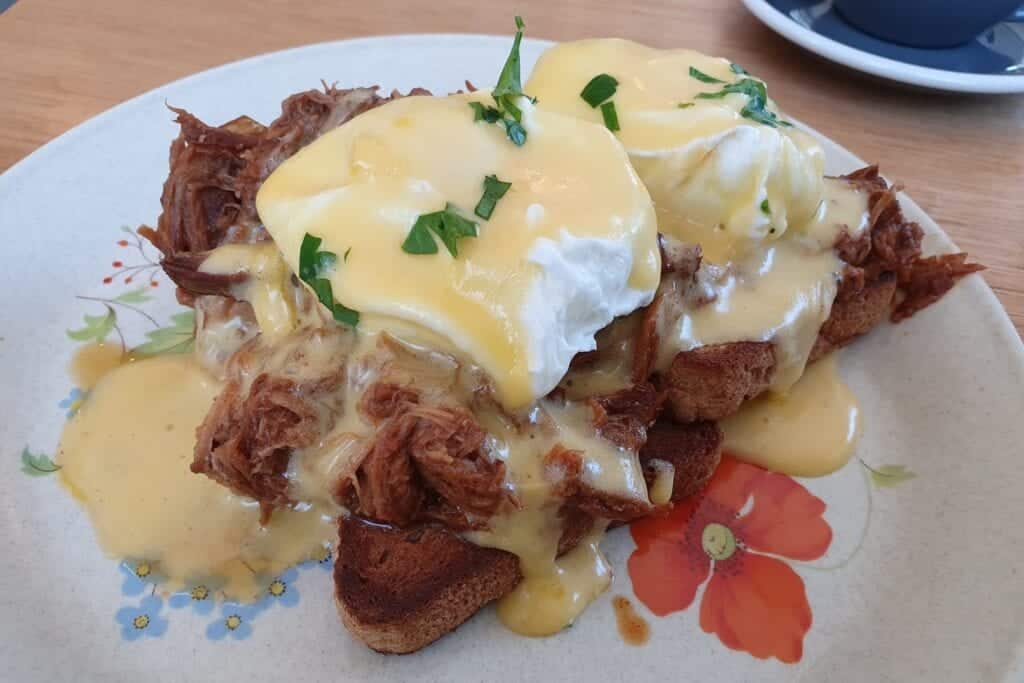 We really enjoyed our brunch Holly Rayes. The food, whatever you choose, is well cooked and very tasty.
Holly Rayes Bassendean – The Details
Holly Rayes is found at 3 James Street, Bassendean.
Get more information on the Holly Rayes Bassendean website. 
Find more family friendly cafes in Perth here.