We dined as a family at Hamptons City Beach, the newest addition to the trendy City Beach dining strip. The light filled dining room, with crisp white furniture, overlooks the ocean.

The tables are a little close together, so I would advise the venue if you have a stroller. High chairs are also available. There is plenty of alfresco dining too, with a sheltered outside courtyard and a balcony overlooking the beach. It sure is a beautiful view over the white sands to the iconic City Beach lifeguard tower.
We've chosen an early dinner, to enjoy the sunset and also to ensure Little Chef doesn't get too tired. The service is friendly and attentive. The wine list is well stocked (thank goodness!) and I pick an on-trend French rose.
We order from the menu, which is a "modern Australian" style of food, specialising in local seafood. To start, Chef and I share moreish sweet corn and manchego cheese croquettes with beetroot chutney. They are lovely and crisp and even Little Chef is impressed by them. The spicy buttermilk squid with chorizo crumb, is also a great share dish.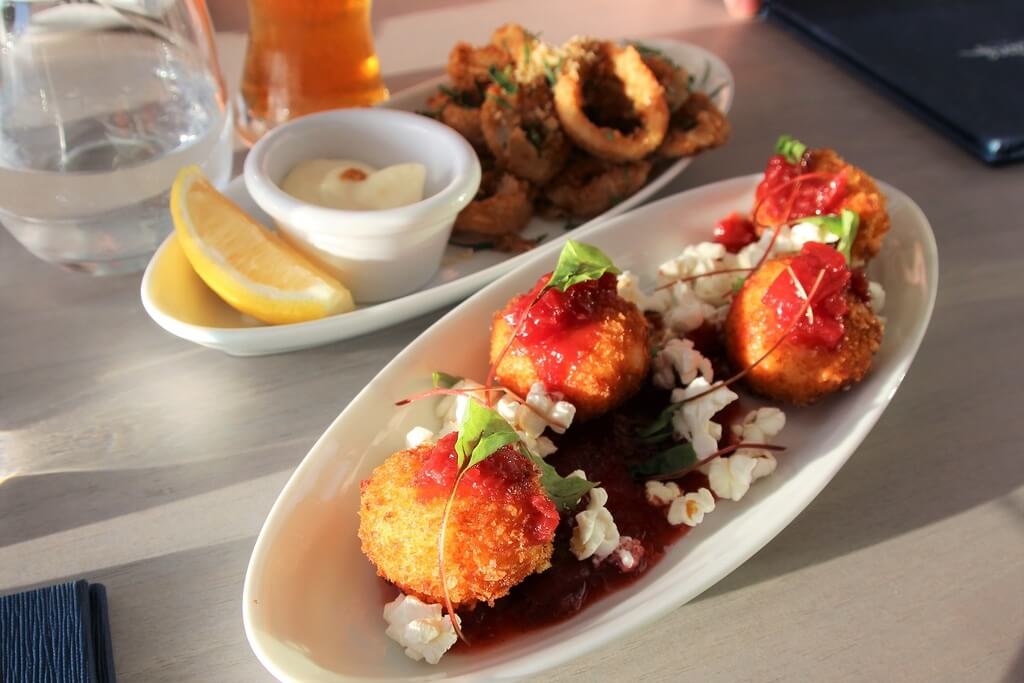 The children's menu is has many healthy options which is brave! They offer meatballs with zucchini noodles, zucchini lasagne, steak and more. When we dine out with Little Chef, we want it to be relaxed, no nagging him to eat his greens. Though we really do value the importance of being offered more than nuggets and chips.
Little Chef chooses the battered fish fillet, served with fries and fennel salad. He gobbles down the top quality fish, but turns his little nose up at the sweet potato fries. This seven year old doesn't appreciate their addition to the fancy kids menu. It may please older children and I thought they were very yummy! It would be great if they mentioned on the menu that they are sweet potato fries or gave the option of regular potato fries too.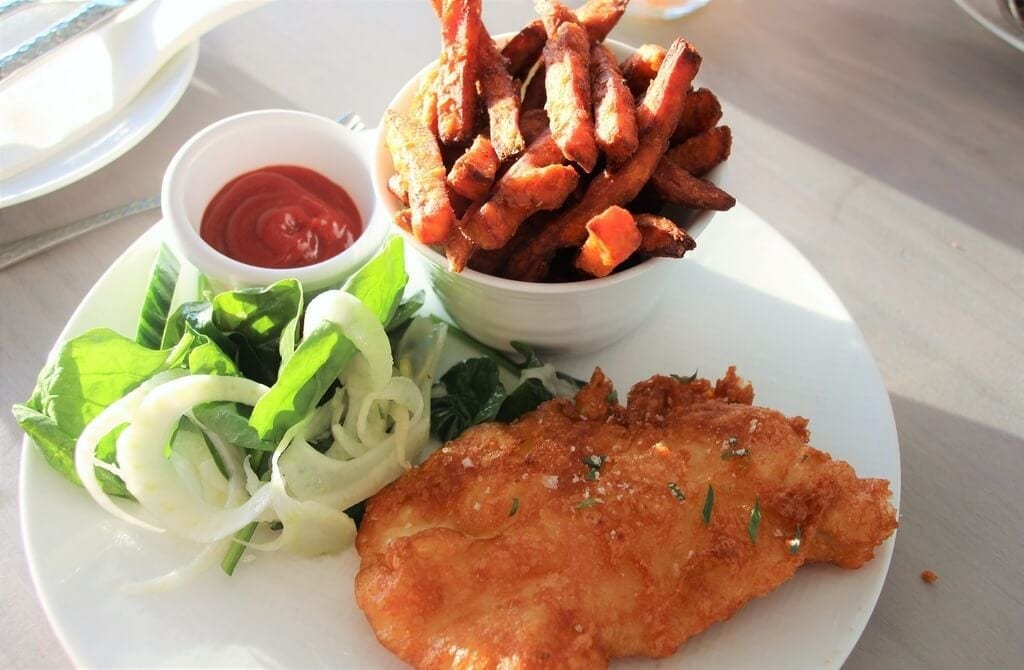 Chef loves the hearty Black Angus scotch fillet 300g, topped with melted truffle butter and accompanied by potato mash, creamed spinach, a crisp asparagus salad and a beetroot vinaigrette.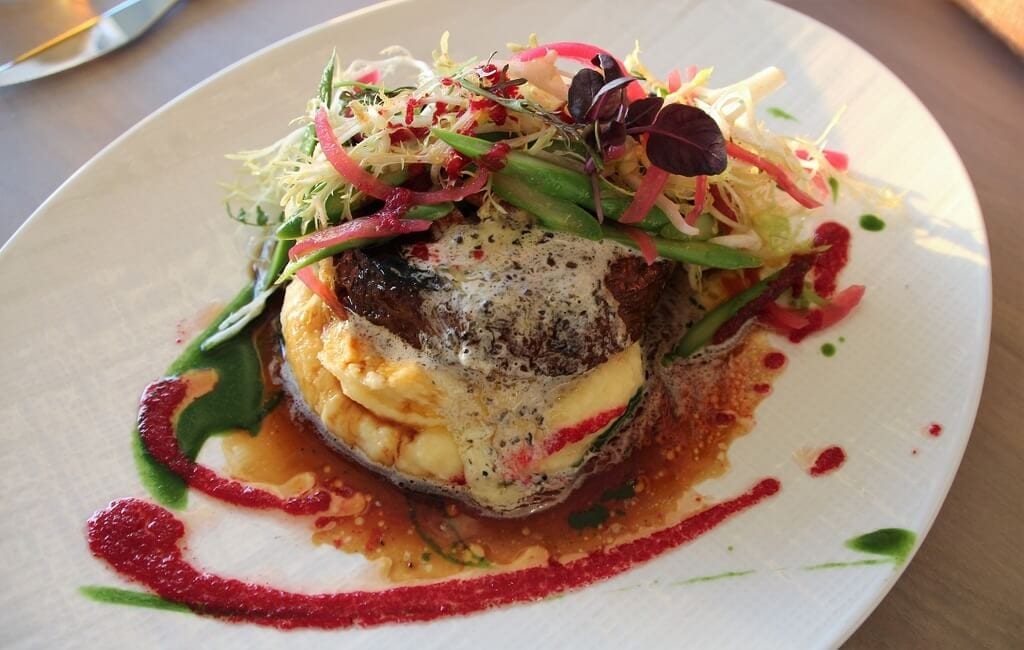 I choose the half lobster tail, for my main. The rich crustacean meat, which is oozing with garlic butter, is absolutely delicious and the shell is empty in no time. The tail is accompanied by roasted vine tomatoes and a salad.
For dessert, we share a beautifully presented chocolate caramel tart, $14. The tasty tart is smooth and rich, deliciously complimented by a generous scoop of raspberry sorbet, which sits upon a scattering of chocolate popping soil – which Little Chef absolutely loves!
Hamptons isn't for kids that want to move around, it's a more formal dining experience which would suit older children. Generally, the food and drink prices are on the higher side, though there are cheaper options for the budget conscious. The food is very good. The addition of Hamptons to the other quality eateries make City Beach the place to be this summer and it's a good spot for a special family meal – breakfast, lunch or dinner.
https://www.hamptonscitybeach.com.au/