At the causeway end of Albany Hwy you will find Hampton & Maley, a friendly and spacious cafe. We have been a few times for Sunday breakfast and then gone for a walk along the river.

On our recent visit found they have now included a playhouse and well-stocked kitchen to entertain kids. There is a kids table and chairs, kitchen with a fridge, mixers and gadgets and lots of play food items. It is against the back wall and has a small fence between the play space and table. They still have a basket of small toys and some colouring pages available.
Parking is available at the front of the cafe which is free on weekends. Weekdays there is two hour free parking under the building. There is enough space to park prams and bikes.
As always we were given a friendly greeting and asked to find a table. There is some outside seating, a couple of bar stool options at the window as well as the standard tables and chairs. The waitress followed with menus and water for the table. We quickly ordered coffee and checked out the menu. The cabinet at the front counter is filled with delicious looking cake, pastries, bliss balls and more.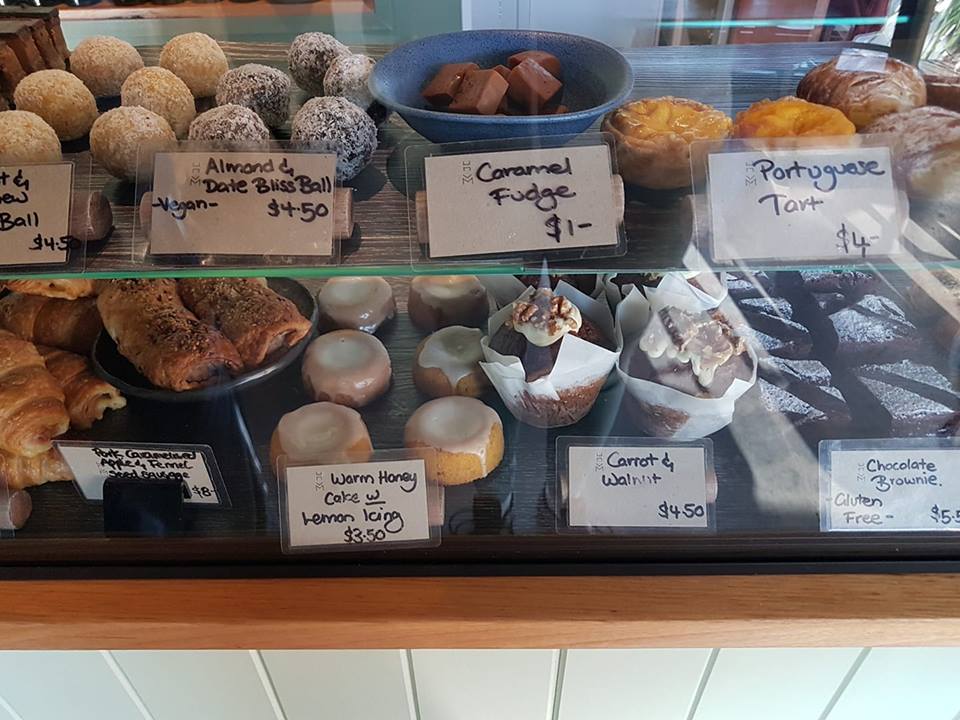 There is are some menu choices "for the little kids". These are priced at $5 and included egg and soldiers, fruit salad & yoghurt or cheese on toast for breakfast. My husband chose a feta and tomato croissant from the cabinet, I had poached eggs and our daughter had the kids eggs with soldiers and bacon.
While we waited for the meals our meals daughter played in the playhouse and we enjoyed our coffee. The meals didn't take long to come out and when they did we all enjoyed them.
There were plenty of high chairs available and there was a changing table in the toilets. There is enough space in the cafe for you to have a pram. There is also a dog water bowl at the outside tables if you wanted to take your dog with you too. I noticed a couple of bats and a ball in a basket outside. The forecourt area does have space for kids to play.
We found Hampton & Maley to be a friendly casual cafe with lots to offer. They are open 7 days, check their website, Facebook or Instagram for details.