Food friendly, family friendly, kid friendly, dog friendly, vegan friendly, GF friendly and very flavour friendly – George Street Quarter has it all!
Set amongst the delightful heritage hub of East Freo, this is a definite pit-stop any time of day for lucky locals and visitors to this unique and quirky quarter of the world.
Serving up sumptuous meals using the best of fresh, local produce showcased on their all day breakfast, lunch and dinner menus. 
We were staying nearby at the Tradewinds and enjoyed a leisurely stroll through the picturesque streets and luckily snapped up a table for breaky. There is plenty of seating inside and out and the cafe itself is light, bright and quaint.
It is super popular at all hours and especially the AM so if you're planning on visiting during the week, best to book ahead (Note: they don't take bookings for breakfast or lunch on weekends). 
We indulged on a sweet breakfast entree treat from their in-house gourmet health food market which sells a huge variety of fresh produce and products.
So many gluten free options, which I contemplated purchasing the lot, but settled with a light lemon and passionfruit slice. It was so delicate and delicious we gobbled it up before taking a snap of it's fine full figured glory.
We ordered poached eggs done to perfection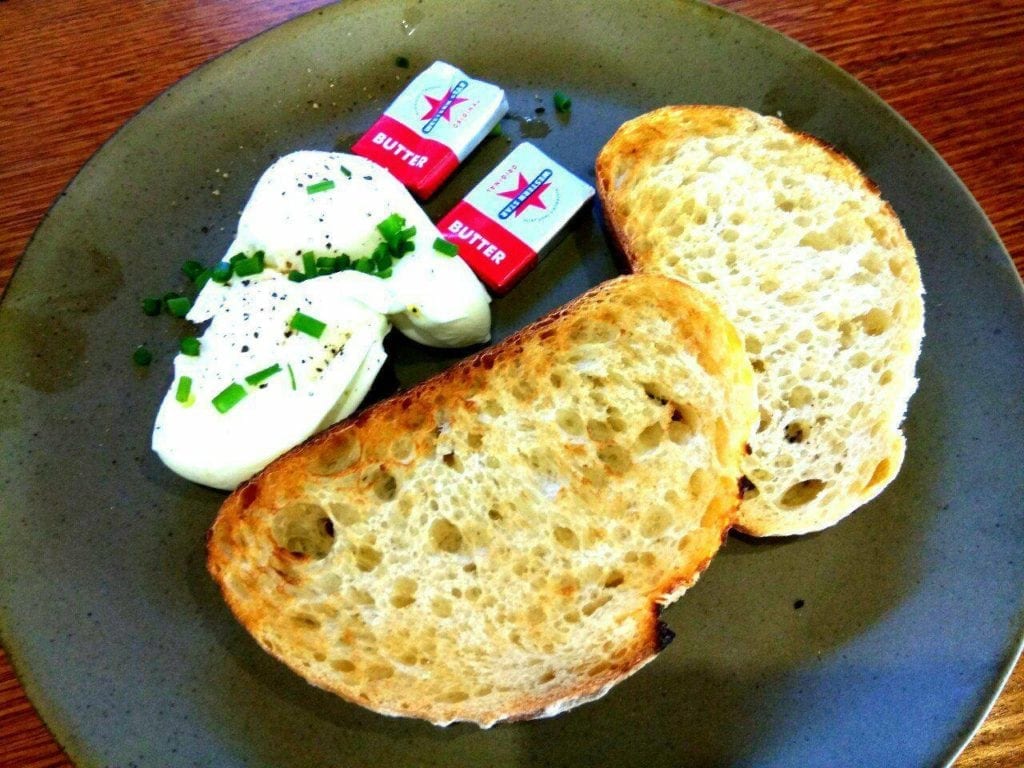 and dukkah crumbed avocado with a whole lot of extra goodness including the very pretty pink cashew cheese. Hubby also forgot I'd been gluten free for nearly a decade and the amazing staff did a swift swap with some delicious seeded GF toast, no troubles at all!
The coffee was equally awesome as were the availability and reasonable costs for extras – like almond milk.
They are also fully licenced with heaps of local wines and beers as well as a most tempting cocktail list to enjoy at sundown.
George Street Quarters Fremantle:
Open Breakfast & Lunch:
6:30AM MONDAY – FRIDAY
7:30AM SATURDAY – SUNDAY
and Dinner:
5PM WEDNESDAY-SATURDAY
71-73 GEORGE STREET EAST FREMANTLE WA 6158
9339 6352
BOOKING@GEORGESTQUARTERS.COM
Click here for all enquiries and bookings