Cockburn Gateway is a gateway to space these school holidays. Today we caught the Luna Circus performance – it was so much fun!
The performance is 20 minutes long and every single person in the audience (from the very young children to the adults) was captivated for the entire show. There were plenty of laughs, slapstick comedy and "wow" moments as you witness some crazy acrobatics while you go on a mission to space.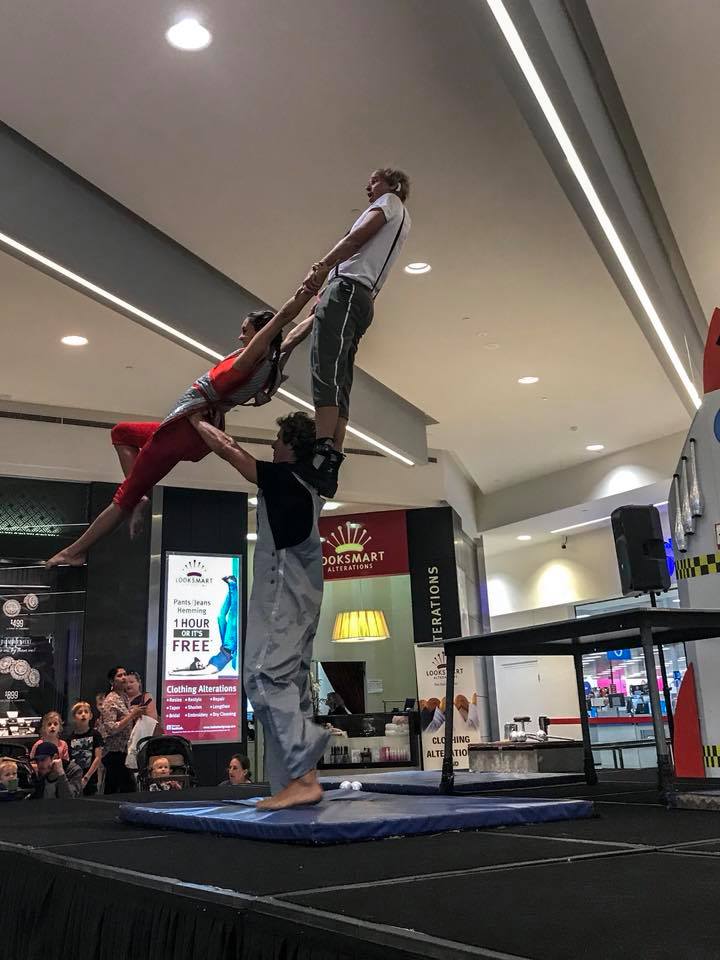 Not only was the show entertaining but there was some sneaky education in there too – my 3 year old picked up the references to gravity and was asking me further questions about that after. I highly recommend this performance for all ages – a must for this first week of school holidays!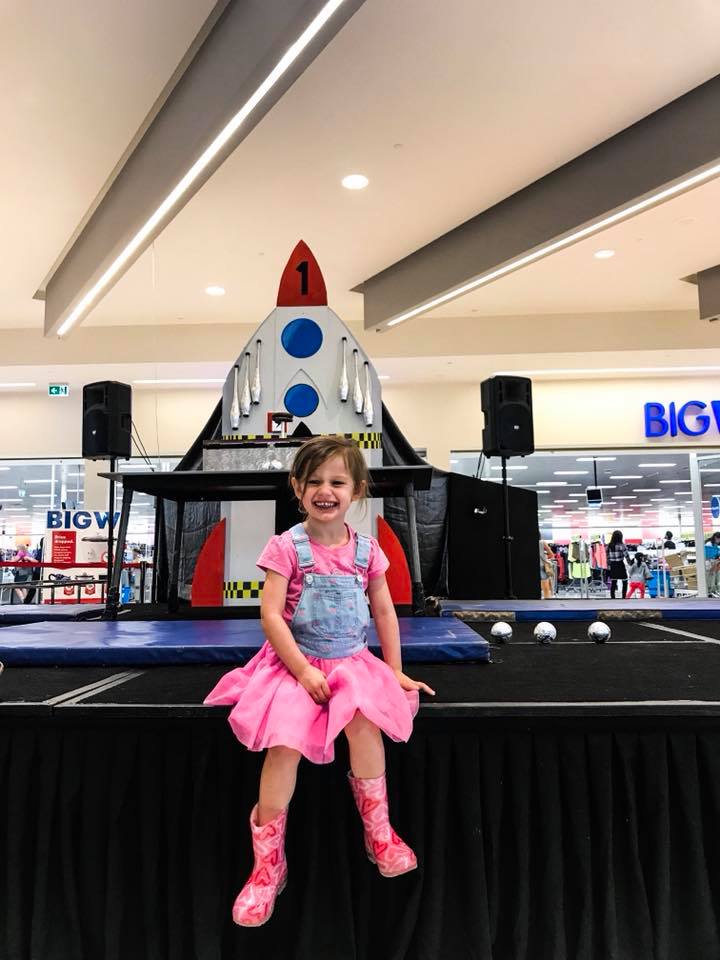 Find Luna Circus outside Big W daily from Monday 16 April to Sunday 22nd April at 11am and 1pm.
There is also an Astro Photography exhibition on which features some truly amazing photography. The Astro Photography is on daily all school holidays.
On Thursday 19th and 26th you can join the stargazing telescope evening from 6.30pm – 8.30pm or catch a LED cosmic voyage performance at 7pm and 8.15pm.
If you can't make it to the Intergalactic Adventures shows, you can visit the Thunderbirds Craft Zone. 23 – 28 April (excluding ANZAC Day), 11am – 2pm daily in front of Big W. Children can make Thunderbirds character and spaceship finger puppets to take home.
Plus, snap a photo in-centre and #CGSpaceSelfie for the chance to win one of five Australian Geographic prize packs valued at over $120 each!
Cockburn Gateway
816 Beeliar Drive, Success
www.cockburngateway.com.au/gateway-to-space-april-school-holidays