Fortysevenkirwanstreet Cafe – Nestled in the Western Suburbs is a cosy cafe that looks like it may have once been a general store or something similar. Fortysevenkirwanstreet Cafe is a family friendly delight, with its bright, home-like atmosphere.
On arriving, we found the service friendly, me greeted with a smile, while Miss almost 3 headed straight for the kids stuff. We felt very welcome.
I ordered a latte (takeaway, just in case little Miss got restless!), a serve of fruit toast and a smiley face cookie for Miss almost 3. This cost around $14. The fruit toast came in thick slices, full of fruit and nuts (almonds I think), and was served with butter and some sweet, tangy strawberry preserves. Delish! I've not had fruit toast with nuts in it before. It's different, but it works. The coffee was also very good. A light, nutty blend.
There is a child specific option on the menu, The Little People Box, which consists of a toaster sandwich, fresh fruit and a small juice. Other item I feel may suit children would be the brioche French toast, served with vanilla custard, berry compote and maple syrup, or a simple eggs on toast. Apart from these, there are options at the counter such as banana bread or muffins which may also appeal to children.
For entertainment, there is a small kids corner to the left hand side when you come in, near the front. The shelf has jigsaws, some colourful board books, and colouring books with pencils. This kept Miss almost 3 busy while I ate my toast and enjoyed most of my coffee.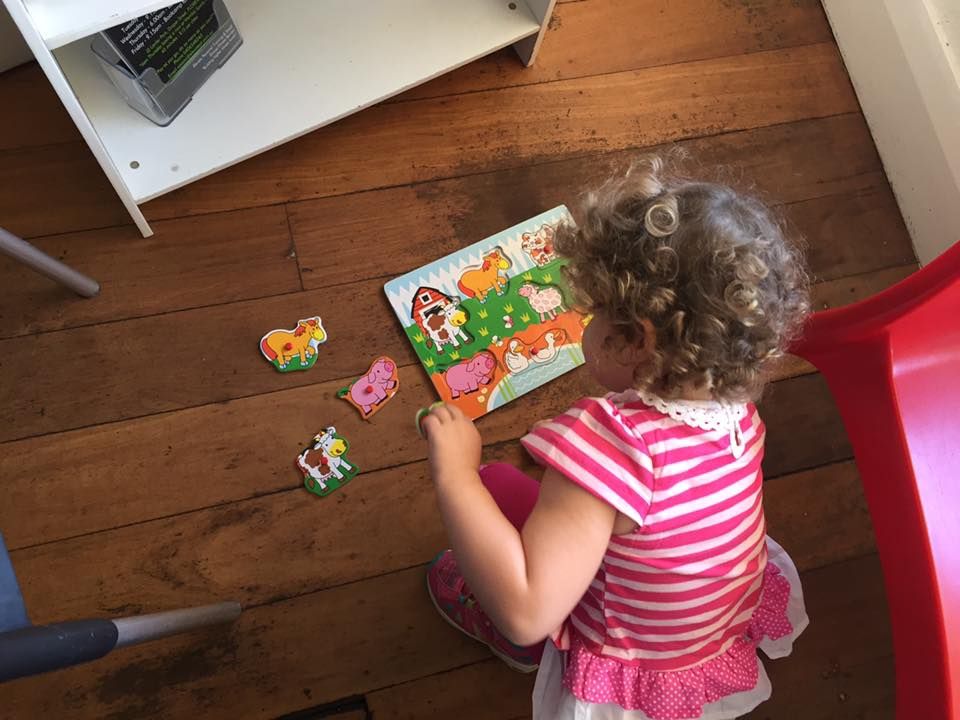 We found Fortysevenkirwanstreet to have plenty of room inside for prams, and there are a couple of high chairs available. It is also pet friendly, with water dishes available for furry family members visiting as well.
Fortysevenkirwanstreet Cafe is open Monday to Friday from 7am until 3.30pm, and Saturday and Sunday from 7am until 3pm.
Fortysevenkirwanstreet Cafe is located at 47 Kirwan Street in Floreat, near the corner of Draper Street.
Why not combine your visit to Fortysevenkirwanstreet Cafe with a visit to a playground? Lawler Park is located just behind the cafe on Draper Street, or you could visit to the Wembley Sports Pavilion Playground which is around a 2 minute drive away on Selby Street.