Family Rave Day is hitting the Fringe World Festival 2021 and bringing 1 hour of non-stop party vibes to The Woodside Pleasure Garden.
As you enter the Lotterywest De Parel Spiegeltent, located at the main entrance, you'll be given a glow stick and a pair of party glasses – hot tip, don't rush for the best seat in the house because you definitely will not be sitting, just pop your stuff down and head straight to the dance floor.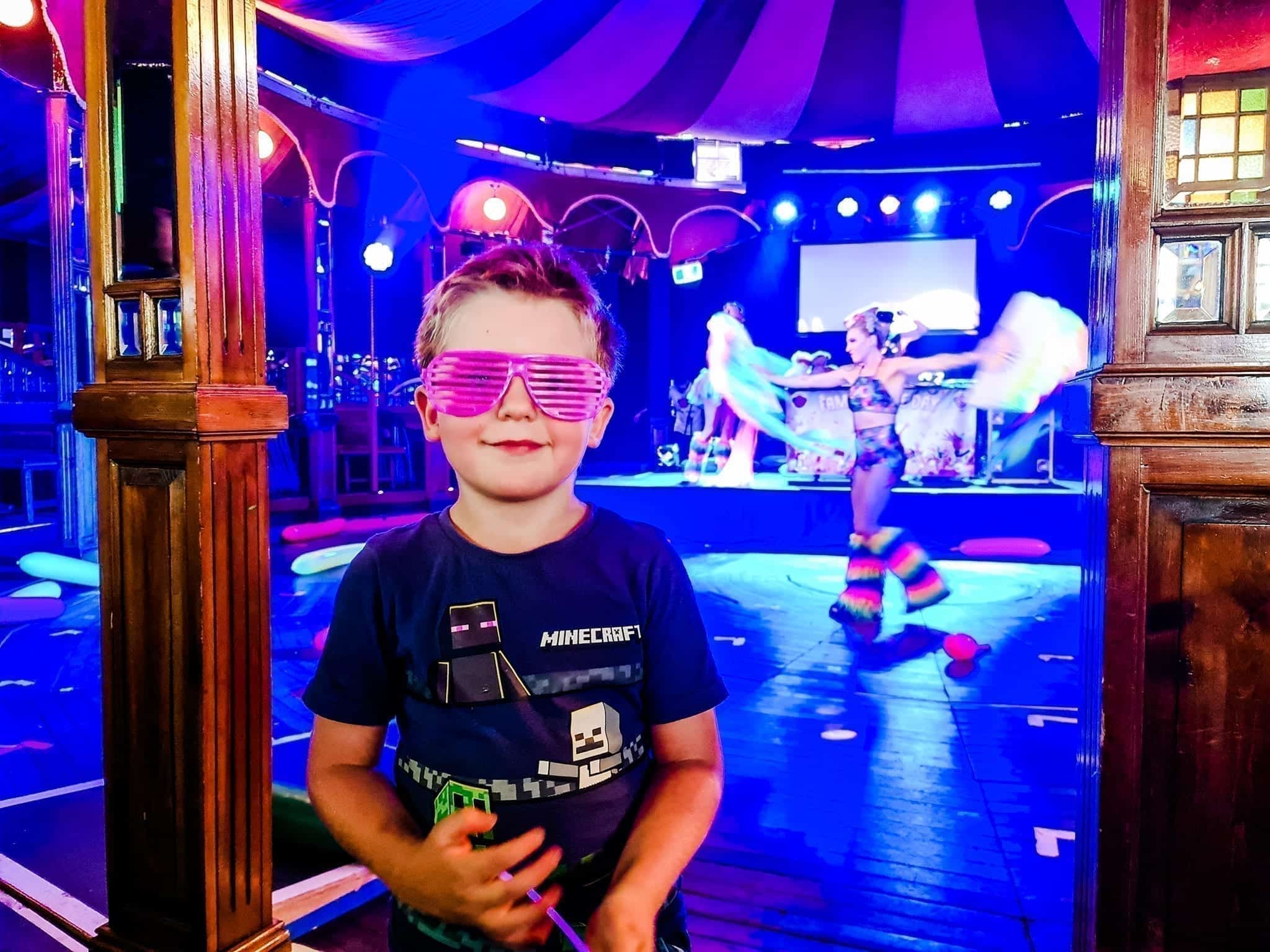 The Fringe Mixtape includes plenty of songs the kids know and love as well as a few 90s classics that I loved as a kid! This is your opportunity to show the kids how to really groove on the dance floor! I can't remember the last time I partied so hard 😉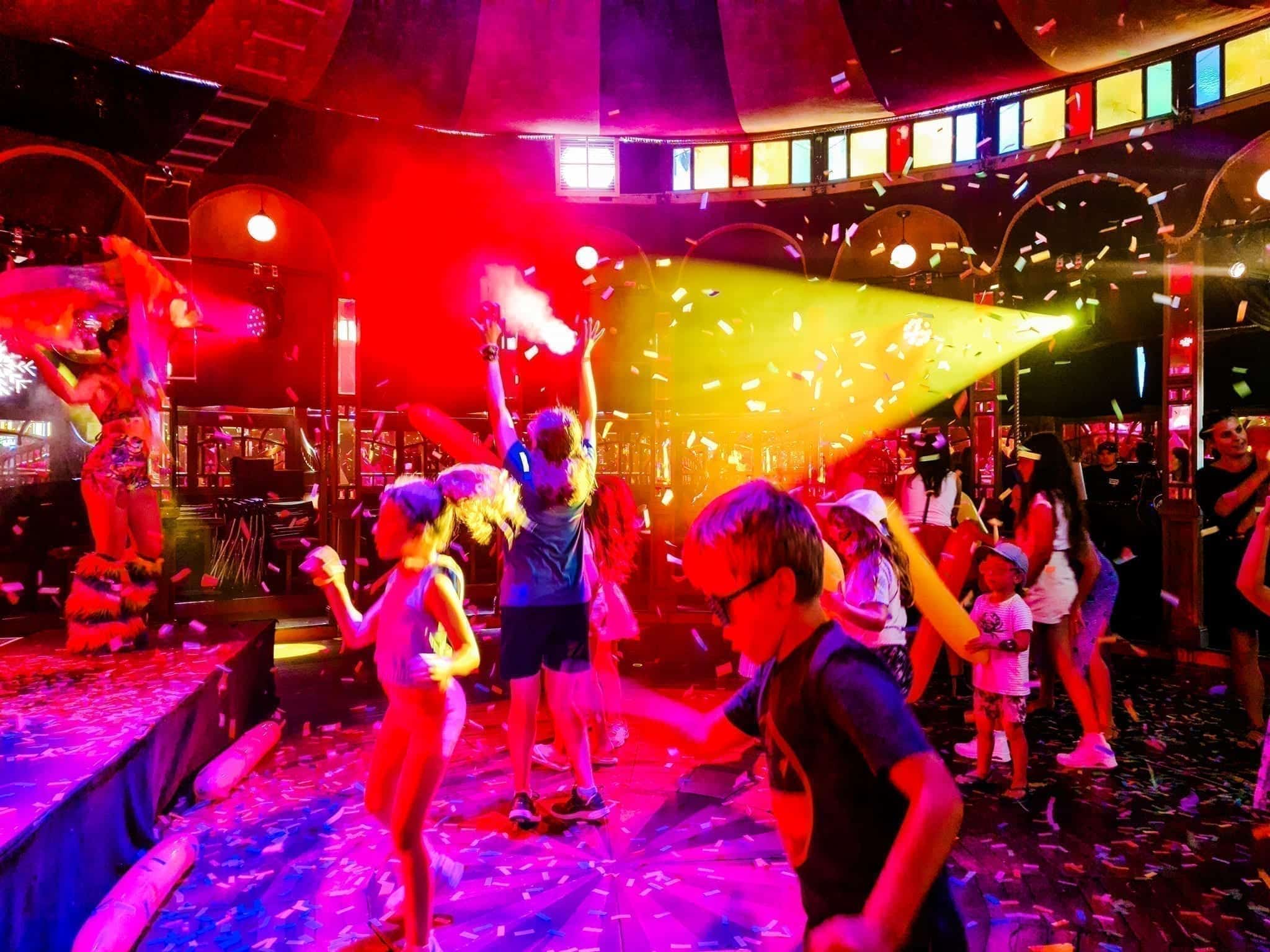 And what's a rave without plenty of confetti!
Or a conga line.
Family Rave Day – Fringe Mixtape is suitable for all ages, click here to purchase tickets.
While you are at The Woodside Pleasure Garden make sure you check out the FRINGE WORLD Mermaids, there are 2 shows daily at 3.40pm and 5.30pm. There's also pop up bars, food trucks, ferris wheel and more!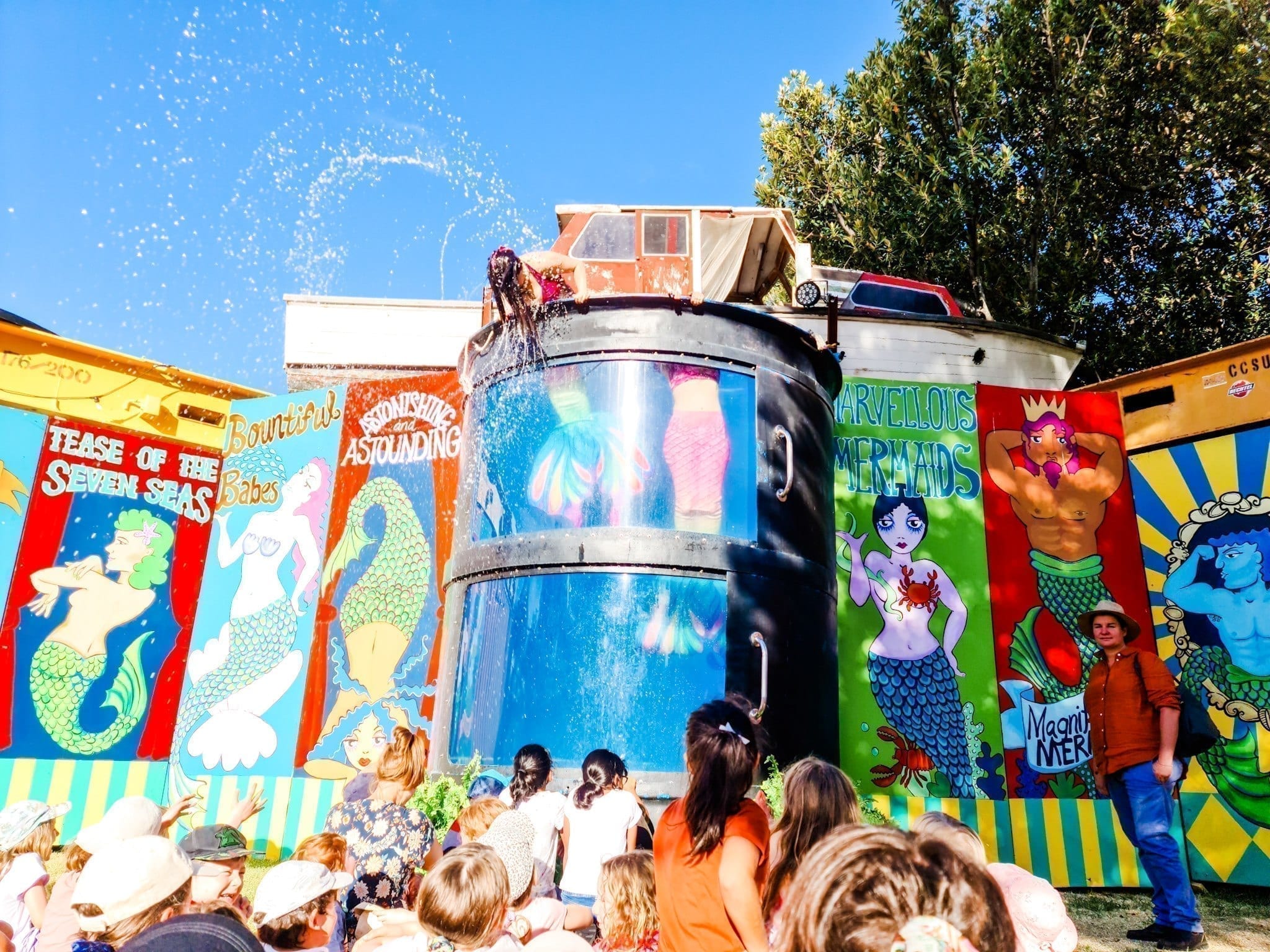 Family Rave Day – Fringe Mixtape
The Woodside Pleasure Garden, Russel Square, Shenton St, Northbridge.
www.fringeworld.com.au/whats_on/family-rave-day-fringe-mixtape-fw2021