F5 Coffee Co is situated among a busy group of shops in Belmont. It is a family-friendly, family-owned cafe with a kids corner.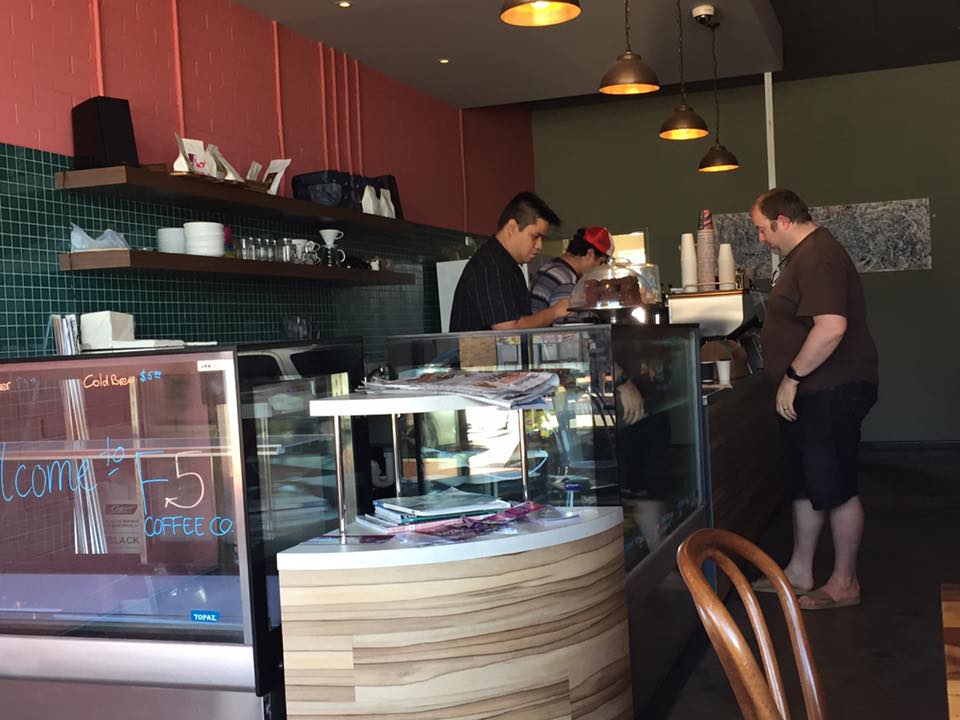 The neat kids corner with toys, blocks and books are set up at the front of the cafe. It is surrounded by tables so parents can sit close by and small children cannot easily run out the door. My little Miss played for ages with a train that connects with the blocks and then found some colouring books and a bucket of pencils. These kept her happily busy colouring in while we finished our meal.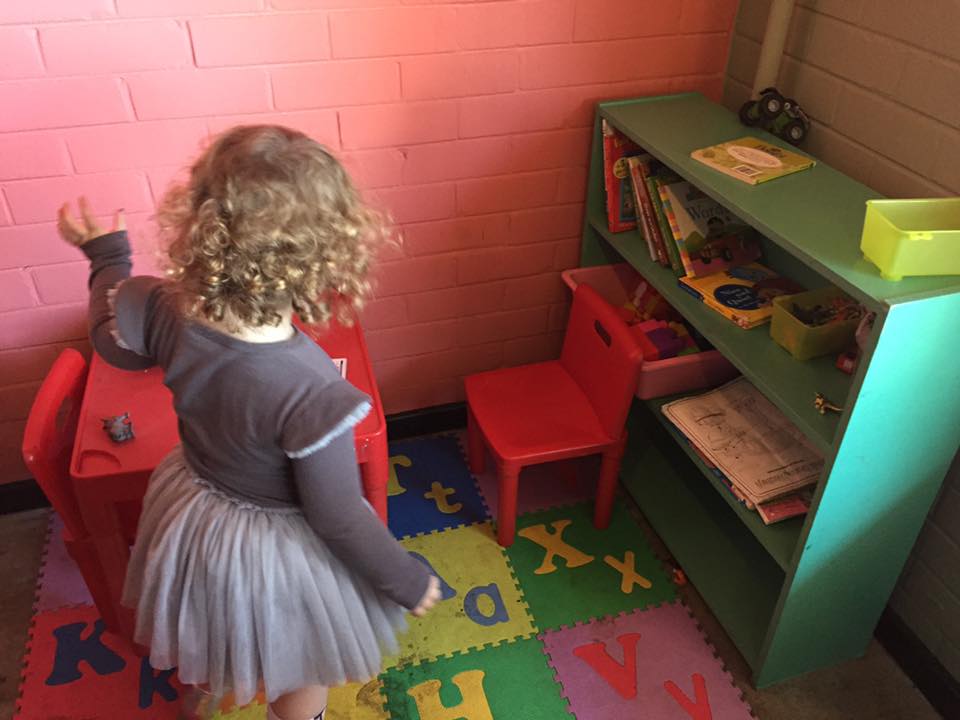 Lots of bright artwork decorates the walls of the cafe. Some of this appears to be available to buy if you fall in love with it. The atmosphere is warm and friendly, with trendy music playing in the background and natural light streaming in through the large front window.  
For our visit, we got a flat white, a short mac, and toasted ham and cream cheese bagel and huevos rancheros with a toasted bagel on the side. My smoked ham and cream cheese bagel came lightly toasted, the cream cheese has a hint of spring onion.  
The coffee here is excellent! Easily some of the best in Perth, it is a smooth and delicious 5Senses Blend. Amazing coffee and using locally grown produce are two things F5 Coffee Co pride themselves on. The eggs they serve for example are WA produced from Little Creek Pastured Eggs, and they taste great.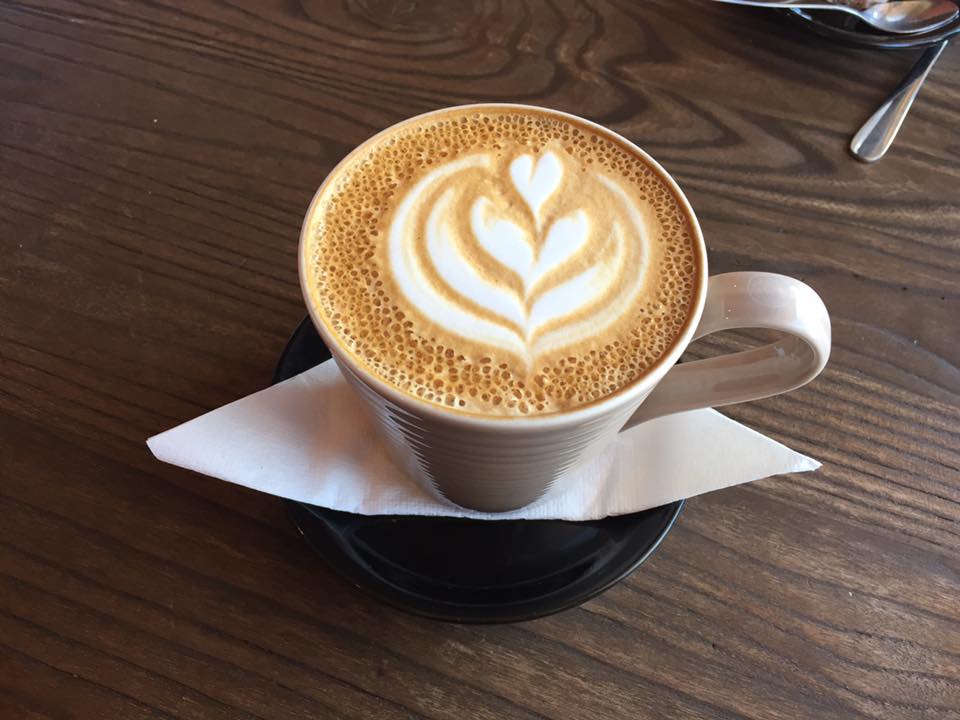 F5 Coffee Co features a book exchange shelf at the back. Bring a book to swap or read a book while you enjoy your coffee, or leave a small donation to charity and take the book home.  
F5 Coffee Co is located at 51 Belvedere Street, Belmont, just down from the IGA Supermarket.  
Why not combine your visit to F5 Coffee Co with a play at Centenary Park? The playground is a short walk down or a 2-minute drive away near the corner of Hardey Road and Elmsfield Street. 
Find more family-friendly restaurants in Perth