Esprezzo Noranda is a funky cafe located in Noranda. While not strictly a cafe for kids, they do have some kid-friendly options on the menu and a neat kids corner to keep your little monkeys busy.
The cafe itself is bright and open, with cases of colourful salads, cakes and vegetables for juicing at the front. Upbeat music plays over the sound system, and there is something to look at and examine on every shelf as you look around.
Esprezzo is passionate about creating good food and coffee. So much so they have a manifesto on the wall outlining their beliefs such as eating organic, eating a rainbow everyday, and that good coffee should be a highlight of the suburbs.
The menu includes vegan, gluten-free and paleo options, and all eggs used are local and free-range.
Since we'd had breakfast not long before our visit, we chose to just grab some morning tea. Miss 2.5 decided on a vanilla milkshake and a chocolate brownie, while I had a latte and an orange syrup cupcake. They were delicious!
The brownie and cupcake were both perfectly moist, the brownie chocolatey but not too sweet, while the cupcake was delicately light and had just the right level of zesty citrus. It was almost disappointing when they were gone!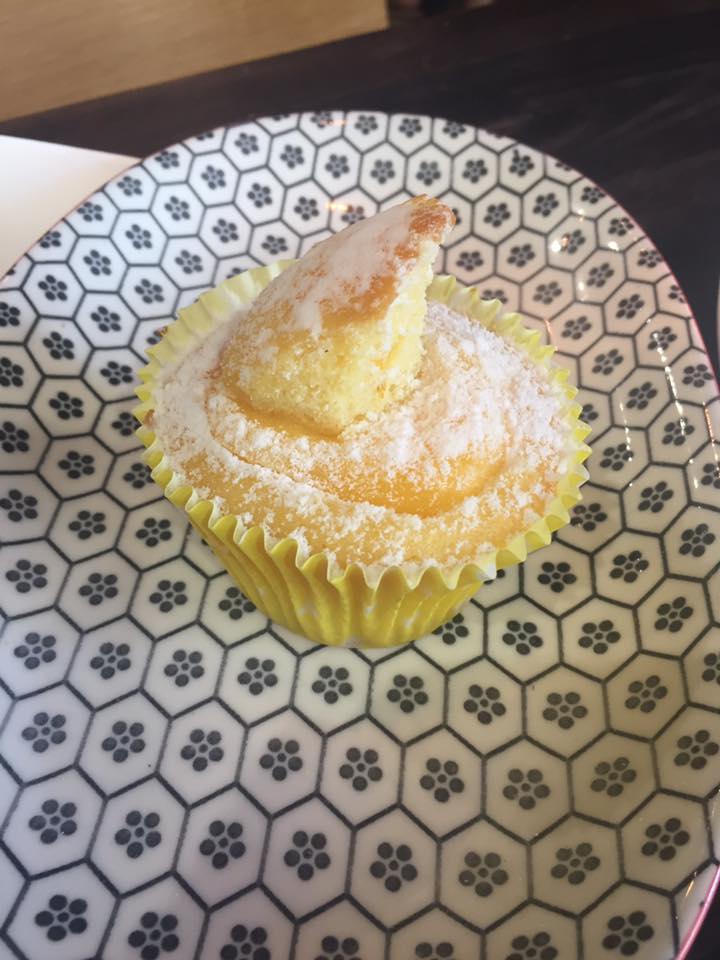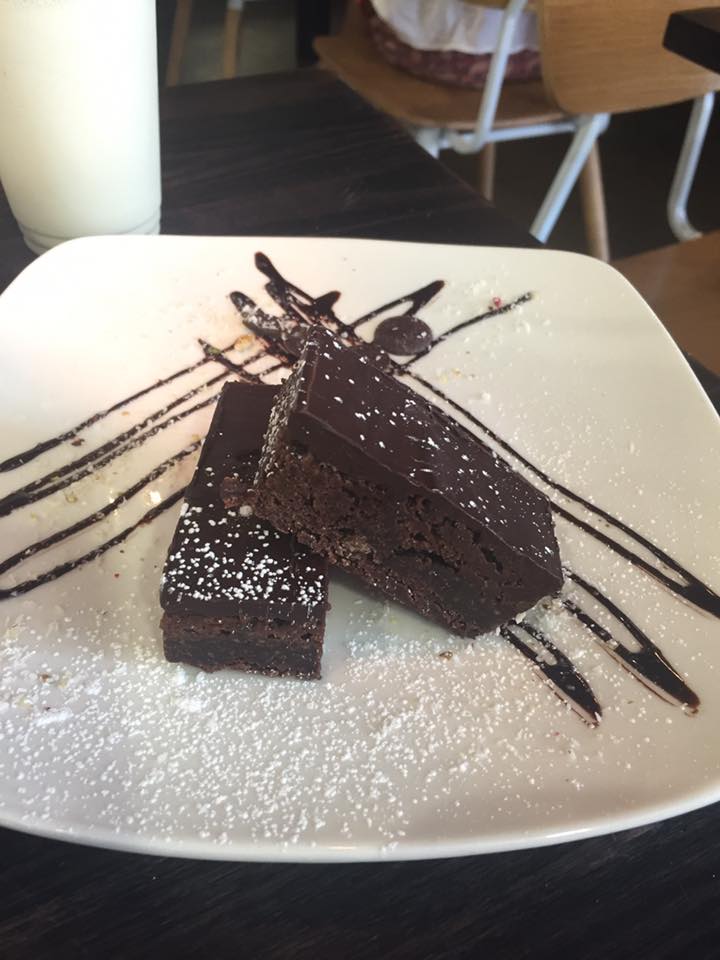 Children's menu options include the milkshakes, made using real ingredients such as cacao beans or strawberry purée, and they are only sweetened if necessary. Esprezzo also make kids brioche French toast, with a choice of ham and cheese or tomato and cheese, and served with a homemade sugar-free fruit punch. A dippy egg with toasted brioche fingers would be another great kids option.
The kids play corner has a chalkboard for drawing, a box of books, and a box of toys to explore. There are comfy cushions to snuggle in to. There are tables set out around the play corner, with room for a couple of prams. High chairs are available for littler diners.
Glasses of water are available for free; help yourself from the glass jugs around the cafe. All are infused with beautiful fresh fruit and vegetables, such as lemons, berries, celery and carrots.
We found the staff friendly and welcoming, and the cafe was very clean, with staff promptly wiping down tables as people finished and left.
Esprezzo offers dine in and takeaway options. If you have an active child like mine, why not grab a takeaway coffee and head across the street to Robert Thompson Reserve for a play.
Esprezzo is located within Noranda Village Shopping Centre, on the corner of Benara Road and McGilvray Avenue, Noranda.