There is nothing better than biting into strawberries freshly picked off the vine! D'Uva's in Wanneroo is one of many strawberry farms in Perth that open their gates and allow families to pick their own strawberries for bargain prices.
Located at 424 Badgerup Road, Gnangara, D'Uva's is open for strawberry picking every weekend, 8am 4pm, until the end of the season. But make sure you like their Facebook page for updates.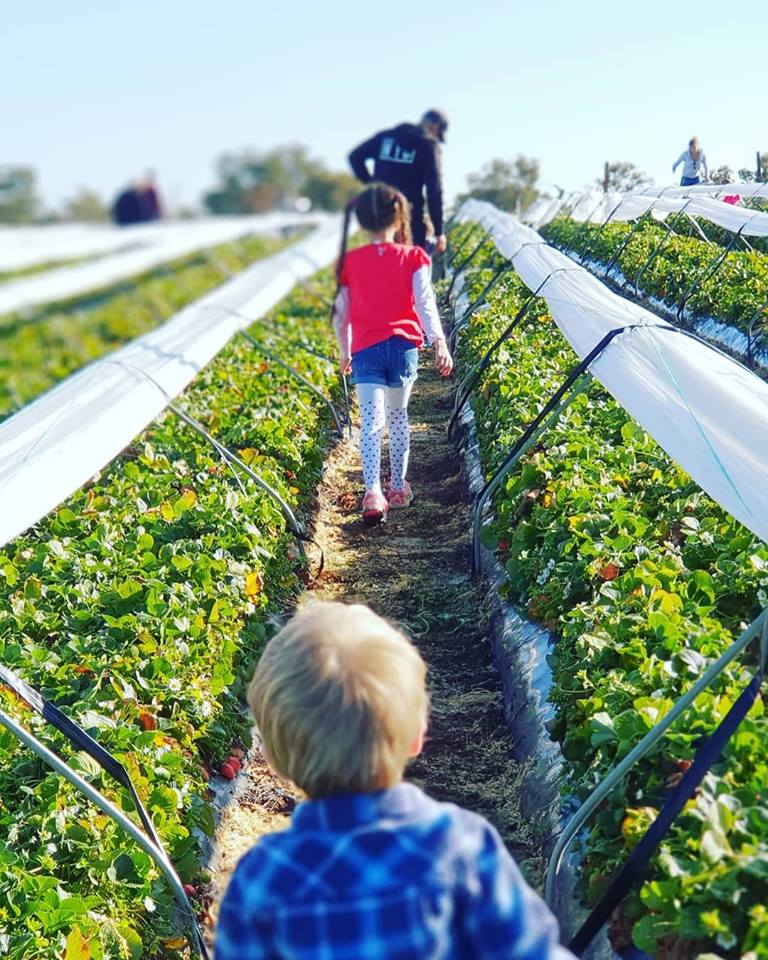 We arrived at 8am, we were lucky enough to get parking in their small carpark. There is street parking available, but please be mindful of where you park to ensure you are not blocking traffic and note D'Uva's is located within an 80km zone so watch the kids closely.
As we arrived we made our way up to the strawberry picking area and purchased a tray, it costs $8 (cash only) for one level tray of strawberries (approximately 3kgs). There are no entry fees, you can stay as long as you like and you can eat as you go.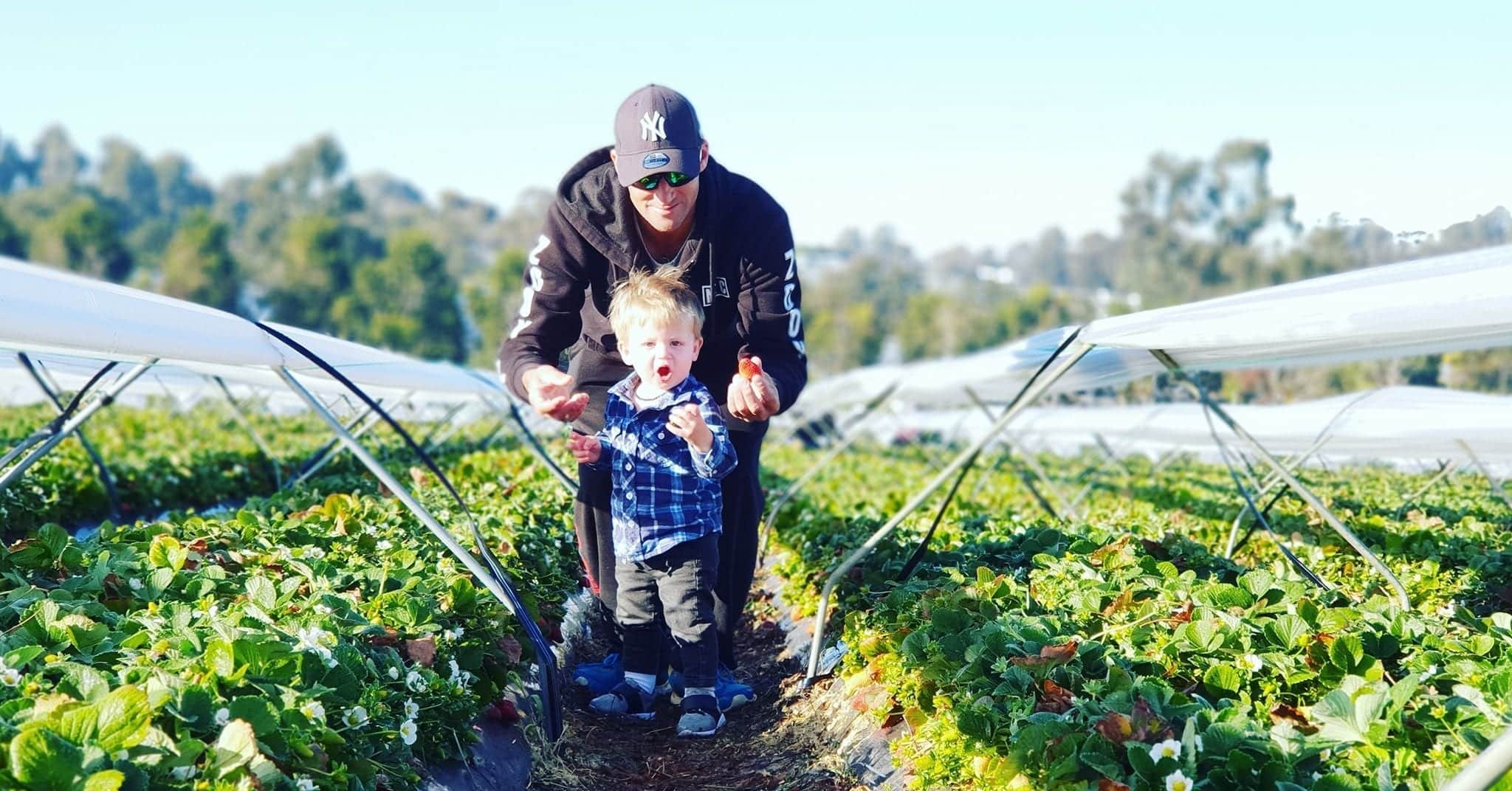 Be warned, the kids will get dirty, so it is best to dress them in some old clothes and closed in shoes. I would also recommend bringing water, hats & sunscreen. If you have a baby, it is best to bring a baby carrier and leave the pram at home.
Strawberry picking is such a fun activity for the whole family! My kids loved learning about how strawberries are grown and seeing first hand 'the life cycle of a strawberry'.
At D'Uva's you will also find a continental deli, open 6:30am – 4:30pm, and fruit and veg market, open 8am – 12pm. There is also a toilet, but best to get the kids to go before you leave home.
Strawberry picking is cash only, eftpos is available in the continental deli. Cash out is allowed with a fee of $1 with a purchase.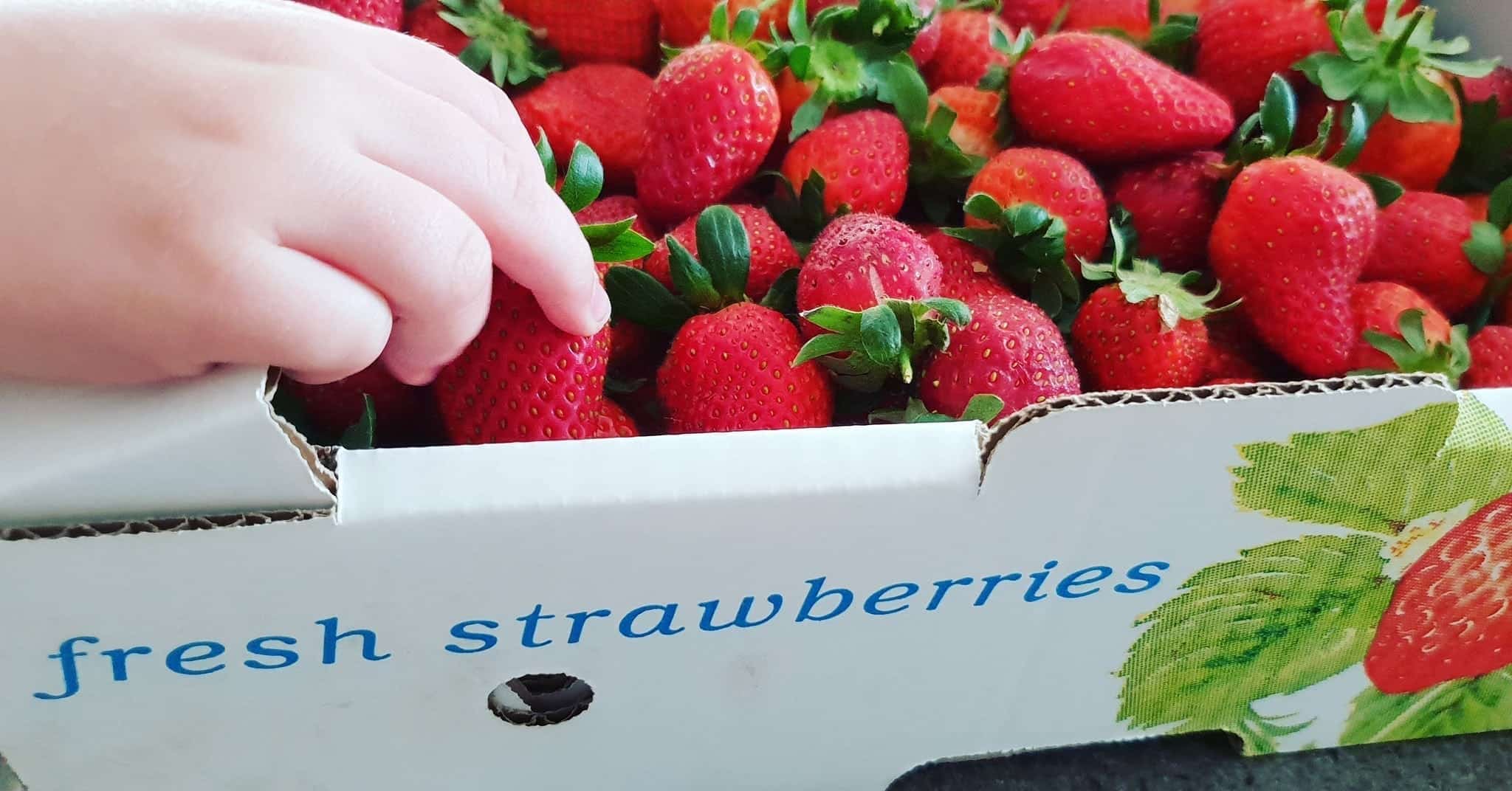 D'Uva's
424 Badgerup Road, Gnangara
www.facebook.com/duvaswanneroo/

The strawberry picking season usually starts in late winter, spring up until early summer.
Find more places to pick strawberries in Perth