Adjacent to Beldon Shopping Centre is a funky little coffee shop, Distrykt Coffee. They specialize in healthy nutritious food and promise consistently good coffee served with a smile.
Distrykt Coffee may only be small, but it more than makes up for it in friendly service and great coffee. The counter is packed with little jars of biscuits and sweet things, and the cabinet is full of bread, pastries, rolls and raw bliss balls. Their menu includes vegan, paleo and gluten-free options.
Today, we ordered a takeaway latte for me, two little gingerbread baby cookies for little Miss, and a slice each of banana bread and blueberry banana bread. This cost us around $16. The coffee was fantastic and smooth, and the banana bread's very tasty. I didn't even get to get a photo of the gingerbread babies as little Miss scoffed them down!
Inside there are a couple of tables, along with a lunch bar in the front window. To the left of the coffee machine is a water fountain and cups to help yourself to glasses of water. Outside is where it's at though!
Outside the cafe, to the left of the counter, is a small kids area with some AstroTurf, some plastic kids stools and a few toys.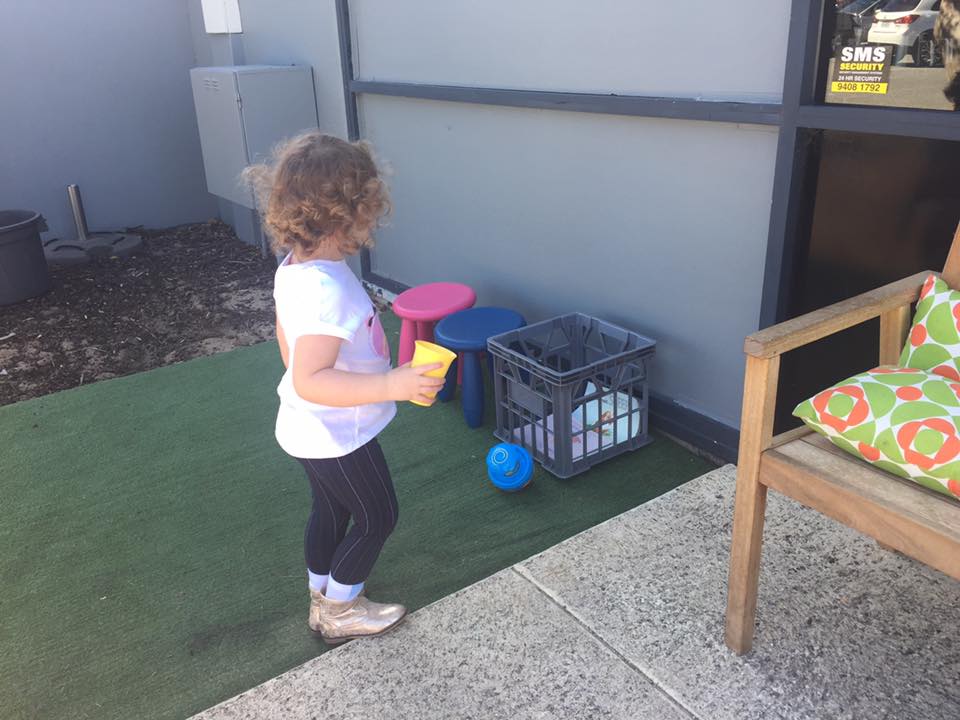 There are outdoor tables and stools set up in this partially shaded area too, with a bench with comfy cushions under the window. We even found a basket of cosy throw rugs to wrap around you for those cooler mornings. There is plenty of space to pull up a pram, and parking is right at the front door.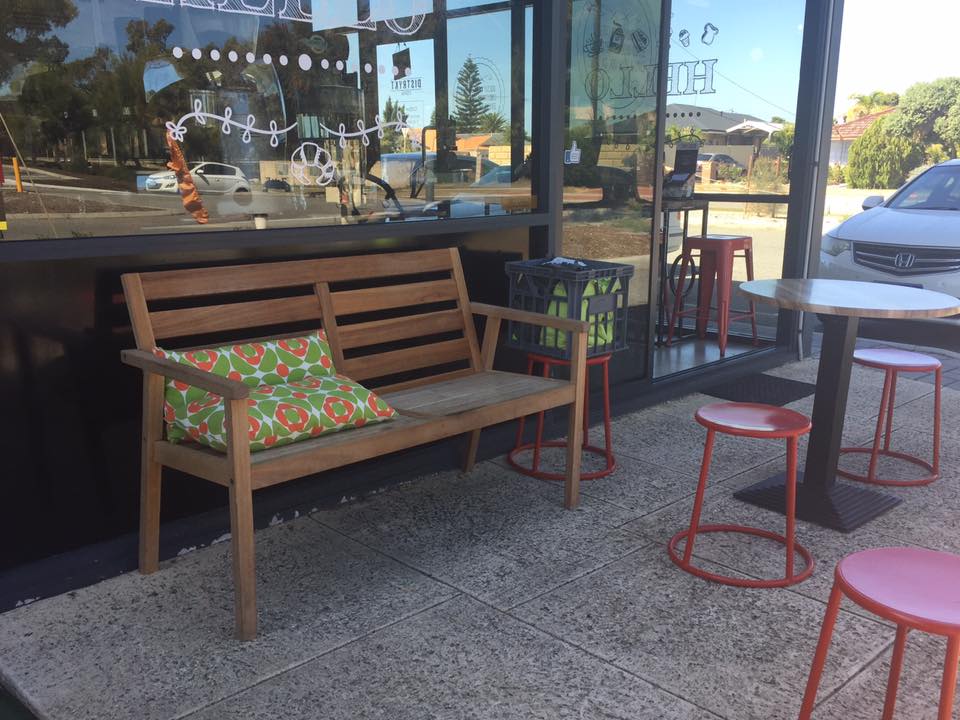 We also spotted a dish of water out for fur-babies who visit. They even have snacks available for your pooch! A nice touch, making the whole family welcome.
Distrykt Coffee is located at Unit 1/1 Gunter Grove, Beldon.
www.facebook.com/distryktcoffee

Distrykt Coffee is open from 7am to 2.30pm Monday to Friday, and on Saturdays from 7am until 2pm.
Why not combine your visit with a play at Beldon Park Playground like we did? It's a short walk away from the shopping centre, with roadside parking also available on Gradient Way.
Find more family-friendly restaurants in Perth