For our review of Dinoland, Fremantle in school holidays 2021 click here
Embark on a ROARsome adventure around Fremantle these school holidays!
Until 2 February there are 10 moving, roaring dinosaurs to discover at key locations around Fremantle, including the Fremantle Markets, Fremantle Prison and Fishing Boat Harbour.
We started our adventure at the Tourist Wheel at Esplanade Reserve, where free maps are available or you can download the map online. There is also a fun questionnaire to complete on the map.
At each dinosaur, kids will learn new and interesting facts about dinosaurs – Miss 9 was shocked to discover that scientists don't actually know what colour dinosaurs were… I have a feeling I'll be seeing a lot more pink dinosaurs in the near future!

There are also special kids activities taking place at the WA Shipwrecks Museum, Kidogo Arthouse, Toyworld and Fremantle Library.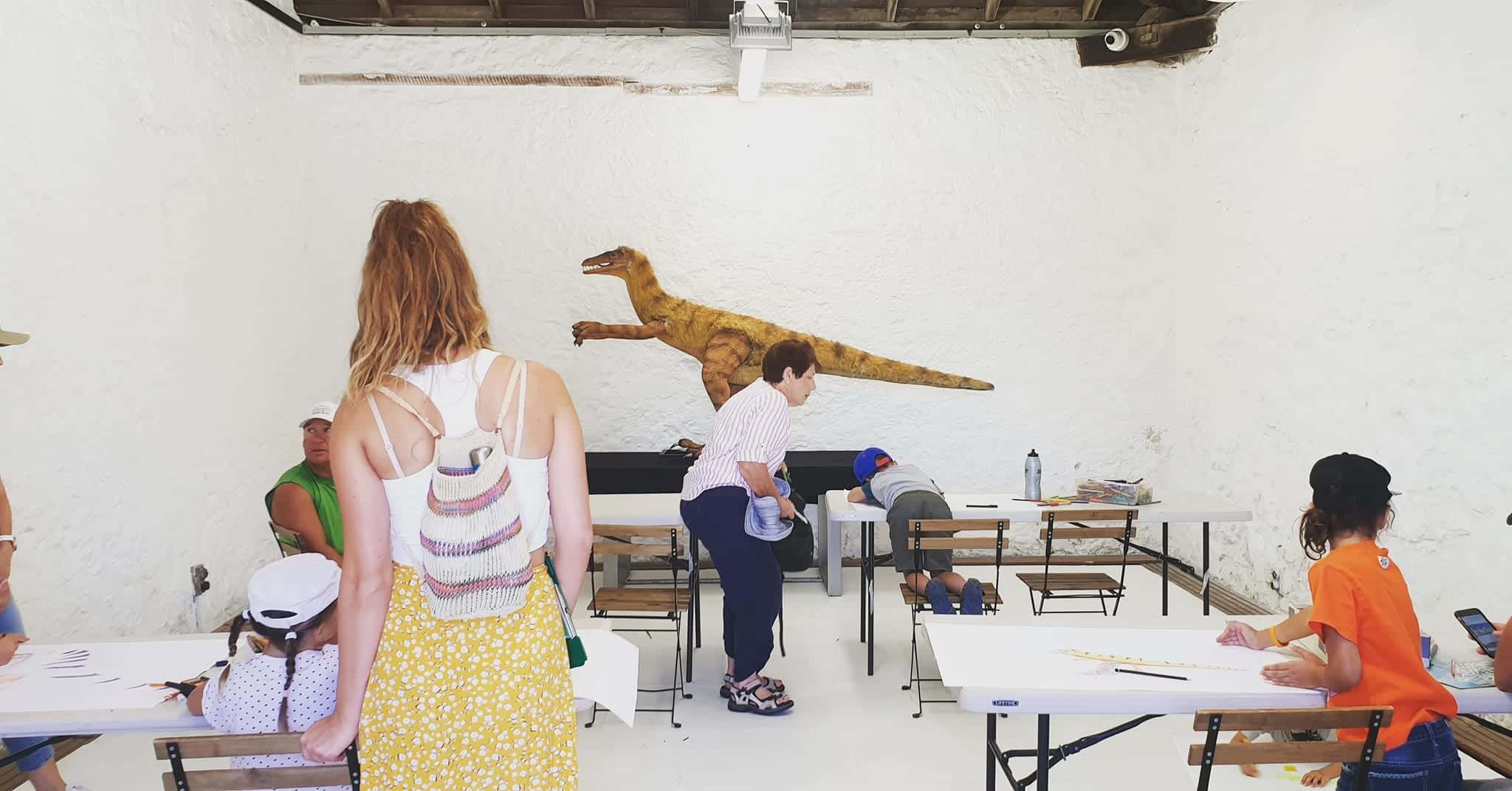 We made plenty of stops along the way, stopping to explore the WA Shipwrecks Museum & Round House, both sites are entry by donation and well worth a visit!
The kids also loved walking past the Fremantle Fire Station on the way to discover the Parasaurolophus at Pioneer Park.
We stopped for lunch at Clancy's Fish Pub, where you'll also find the Edmontosaurus. Kids meals are $12 and include a drink.
After lunch, we headed toward the markets, finding more dinosaurs along the way.
My toddlers were getting a little tired, so we opted to return to the car and drive to Fremantle Prison to find our last dinosaur, the Ankylosaurus.
If you aren't keen on walking, the Red Cat Bus will take you past or close to most dinosaurs.
We had a great day, not only did we love finding all the dinosaurs, it was also a great way to explore Fremantle!
Dinosaurs Come Alive
www.visitfremantle.com.au/latest/dinosaurs/find-the-dinos-in-freo