Are your kids dinosaur enthusiasts? If so, make sure to plan a visit to DinoFest this winter! From the moment we entered this prehistoric wonderland, we were transported back in time to an era when dinosaurs freely roamed the Earth. It's not an exaggeration – we actually witnessed dinosaurs walking around! My boys couldn't contain their excitement as they came face to face with life-size dinosaurs.
The dinokeepers at DinoFest shared fascinating facts and made learning about dinosaurs incredibly fun. This event aims to dispel Hollywood myths and cultivate a genuine interest in science. By immersing children in the captivating world of dinosaurs, DinoFest sparks curiosity and nurtures a love for learning. As a parent, it was genuinely heartwarming to see my boys marvel at the beauty and grandeur of these creatures that once dominated the Earth.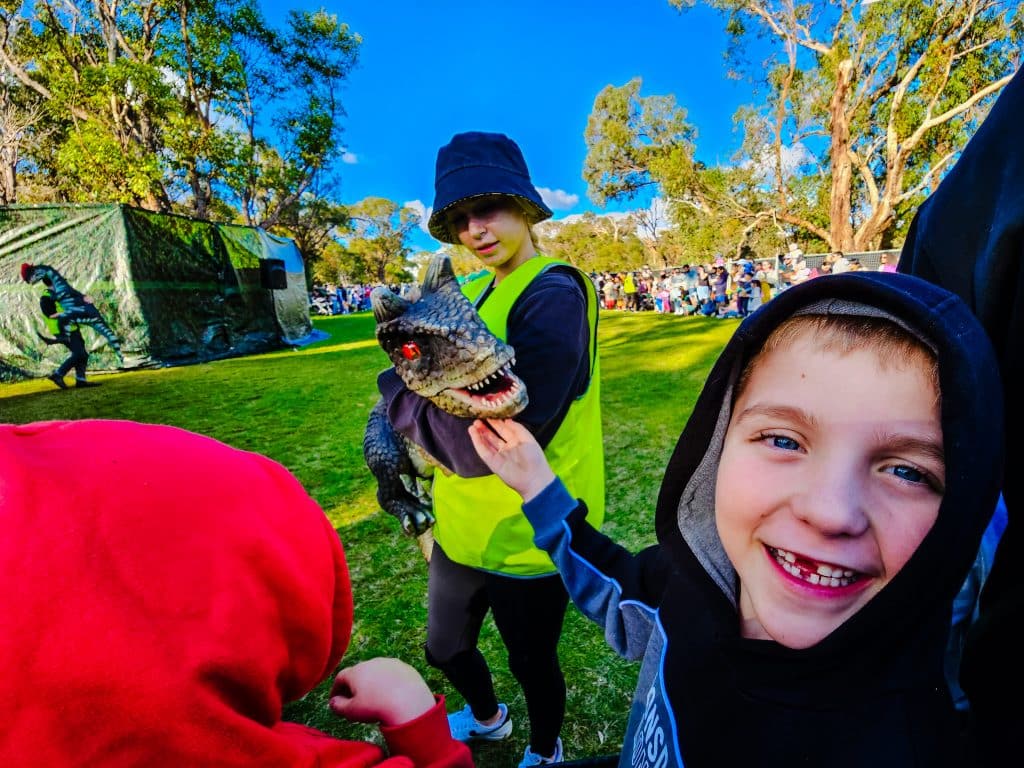 The highlight of our day was undoubtedly the dinosaur encounters, where my kids had the chance to pat baby dinosaurs and take photos with them. It is an entirely different experience than any other dino event Perth has seen!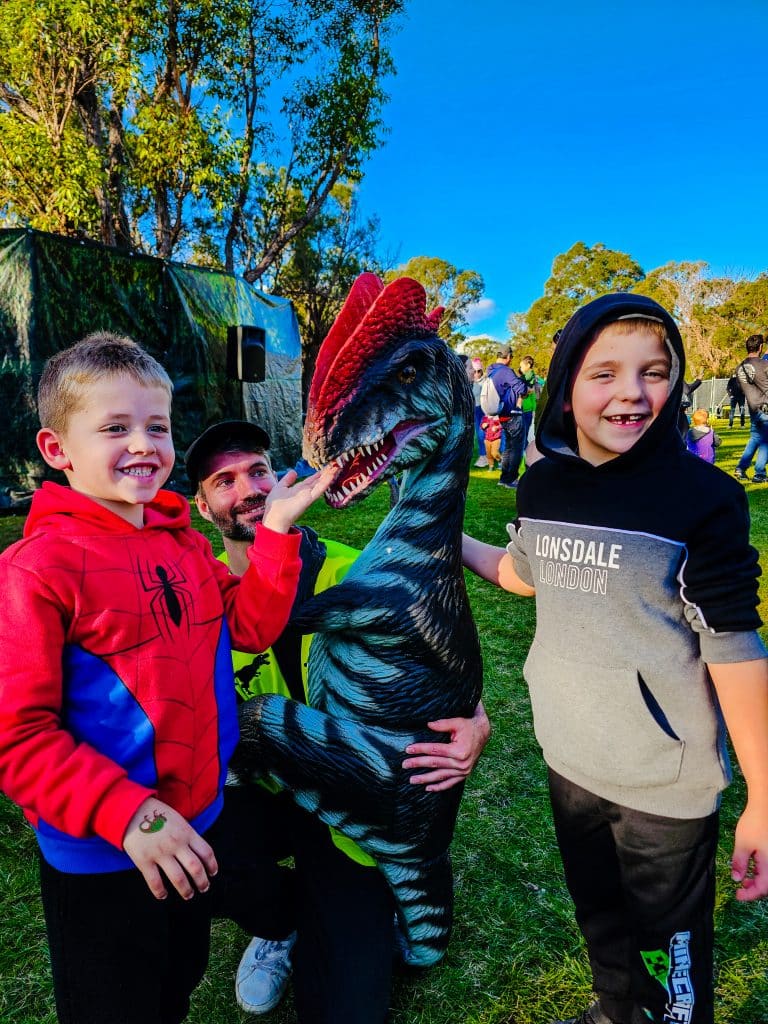 We also explored the Dinosaur Trail, where we found a life-size T-Rex that left us in awe of its sheer size and power.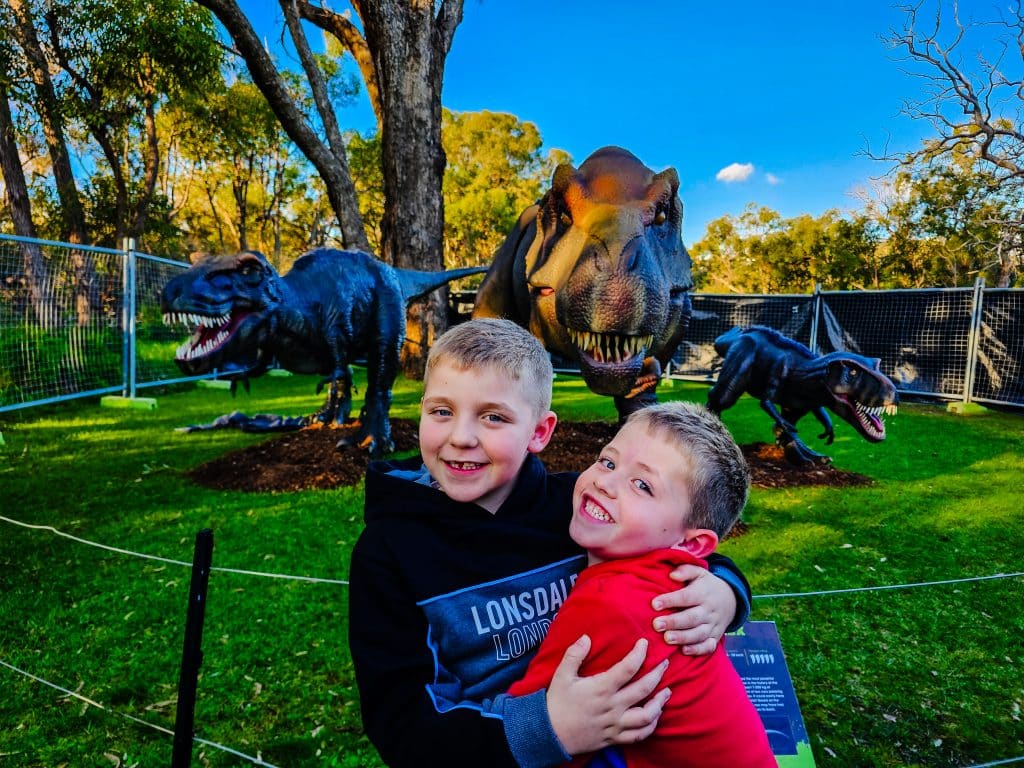 Additionally, there were various dino activities, such as colouring activities, dino tattoos, and a dino dig, where my little archaeologists unearthed ancient fossils.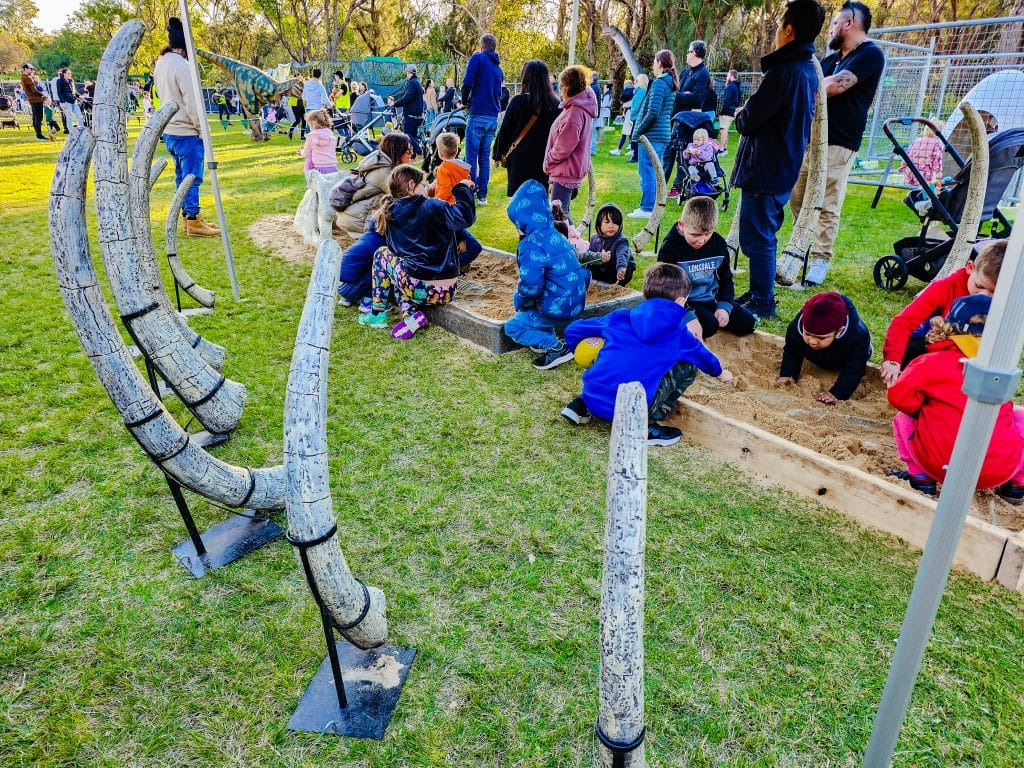 DinoFest is located in the picturesque May Drive Parkland and will be open until July 16th. I can confidently say that our visit to DinoFest was an absolute blast! Don't miss out on this incredible adventure!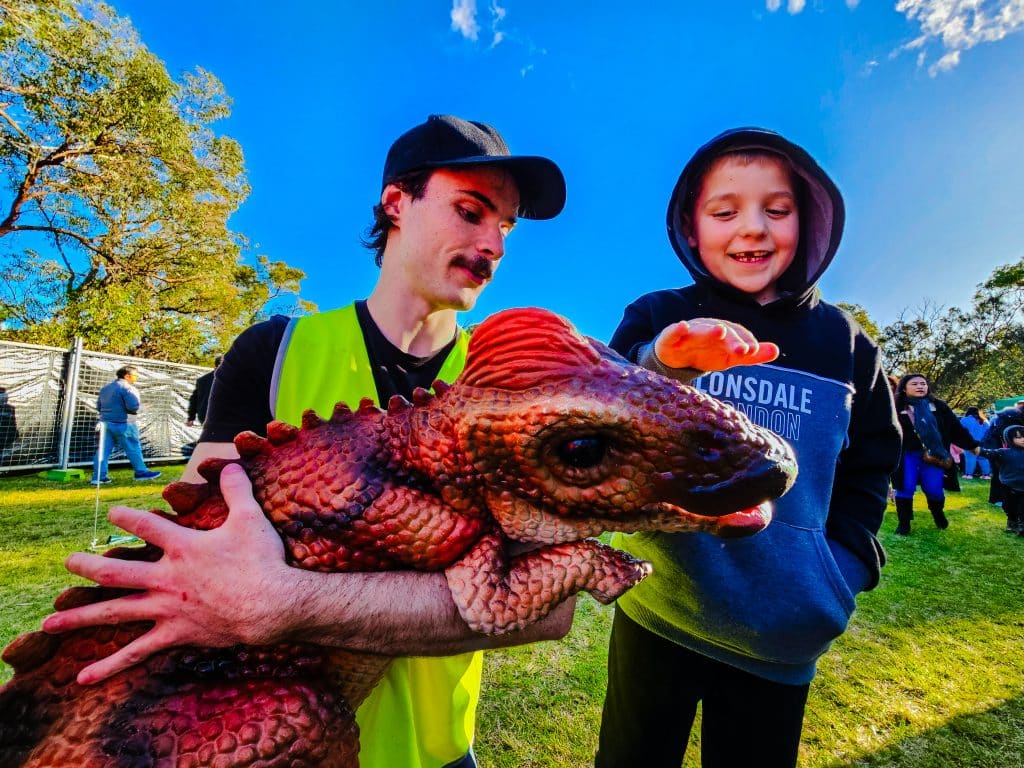 DinoFest