Cup & Co is a bright modern cafe on Muriel Ave, Innaloo. The owners pride themselves on using local produce such as free-range eggs, hormone-free and free-range chicken, and locally grown seasonal fruit and veggies.
There is indoor and outdoor seating available, as well as takeaway coffee. We found the padded seating along the back wall to be very comfortable. The service was prompt and friendly, the wait staff very welcoming.
There is a kids menu available at Cup & Co. Options include smashed egg on toast $7.50, banana, yoghurt and honey $5.50, and waffles with strawberries and maple syrup $6.50.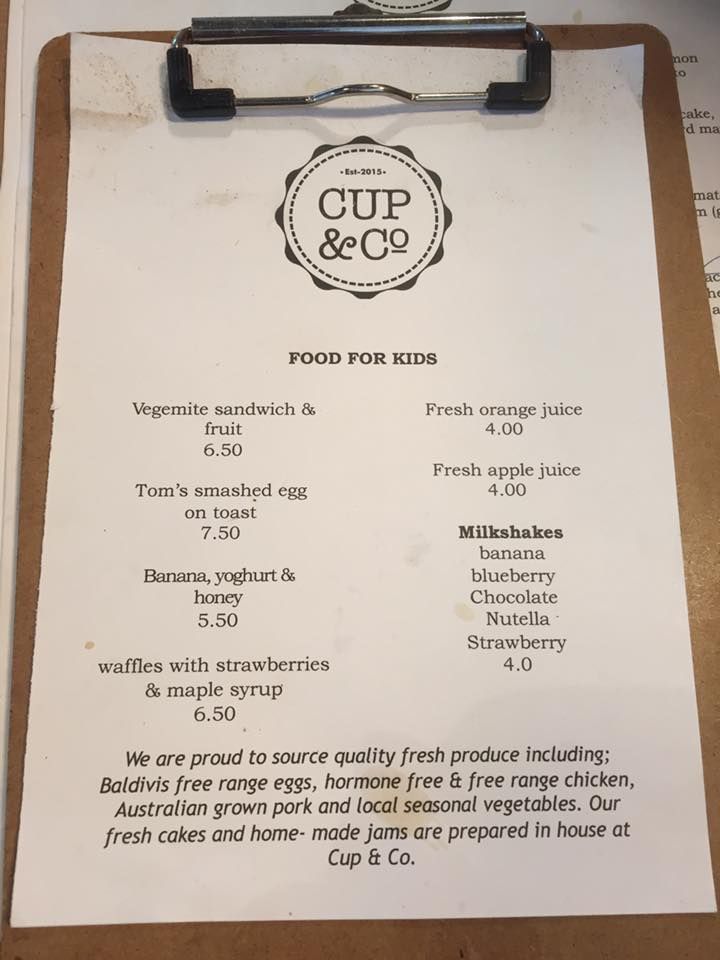 We also found a selection of pencils, crayons and colouring books to keep kids amused while they wait.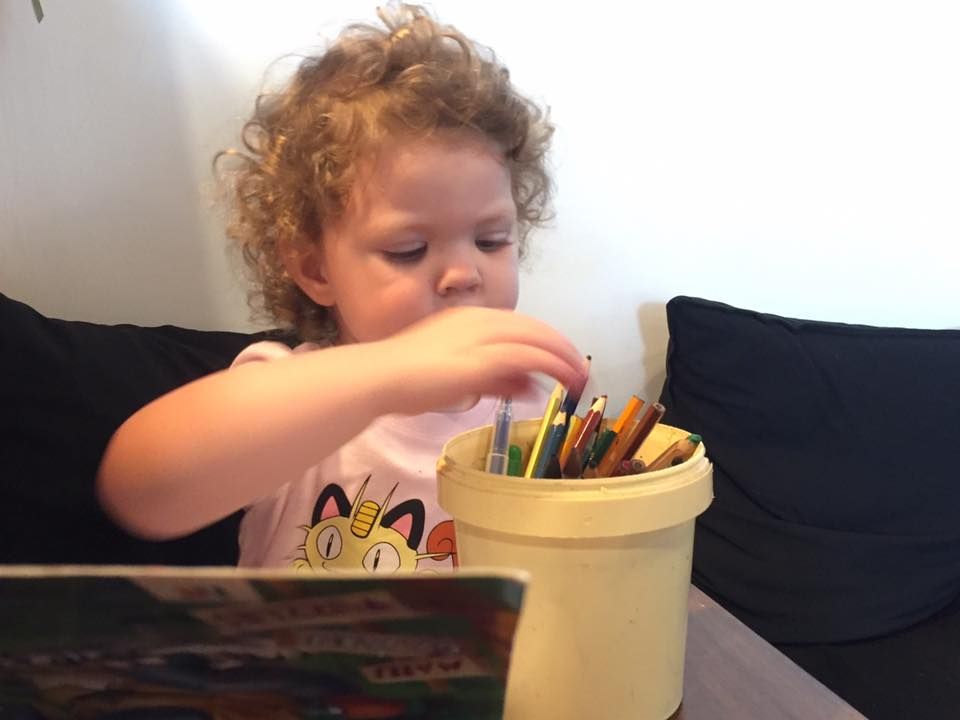 We ordered a latte, a kids chocolate milkshake and the fruit toast. Wow! The fruit toast came out in huge, thick slices, and it was packed with fruit. It came accompanied by butter and a shot glass of beautiful golden honey.
The coffee was a delicious light fruity blend, and the kids' milkshake came in a convenient takeaway cup – handy as Miss 2.5 couldn't drink it all in one sitting!
All up our order cost around $20. While not one of the cheapest morning teas we've had, Cup & Co more than made up for it in the quality of the food and good service.
Cup & Co is located at 24 Muriel Avenue, Innaloo. Free 2 hour parking is available out the front under the shady trees.
Find more family friendly cafes in Perth