The Crazy Pickle Steakhouse in Armadale is super family friendly with a menu to satisfy all taste buds!
It has an open, friendly vibe with loads of space and plenty of seating.
Enjoy alfresco dining
or choose from the many indoor options of standard tables, funky booths
and they even have extra wide and long tables for big groups.
They have a fantastic bar with a great range of beer on tap, spirits, wines and cocktails for Mums and Dads to "wind down".
The menu obviously caters to the carnivores with plenty of steak options from their "Stupendous Steaks" range as well as other meaty options including the: Cuckoo Chicken, Farcical Fish; Bonkers Burgers; Ridiculous Rib Ranges and not forgetting the vegetarians who can choose from the Insane Salads. Much more including Toppers, sides, extras and even pasta.
Kids menu had a great range too, with my kids choosing the ever adventurous Fish and Chips and Nuggets and Chips.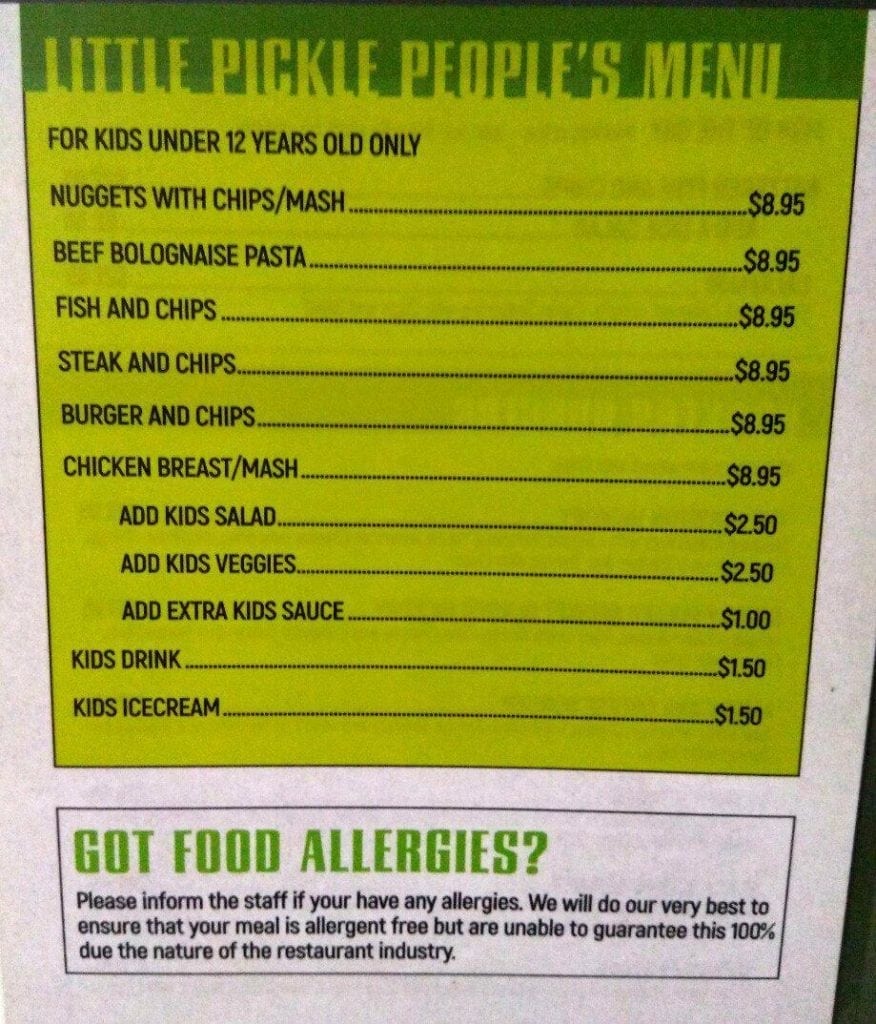 We ordered some calamari to share.
All our meals came out promptly and were super fresh and delicious. The kids enjoyed the baskets and the general presentation overall.
Let them know if you or your kids have any allergies and the chef is more than happy to accommodate.
The Crazy Pickle House welcomes children of all ages and has a great kids corner aptly named: "Little Pickle People" sectioned off for younger kids with toys and heaps to play with.
It's gated off so no need to stress if you have wanderers. 
Older kids are catered for too with a separate gaming room with a couple of consoles and plenty of seating for kids to wait their turn or watch the entertainment.
 The staff were super friendly and very accommodating.
As it is located in a shopping centre the most convenient place to park is in the underground parking and then make your way up the escalators or outdoor steps that lead directly to the restaurant doors.  Memorial Park is right next door which is a great spot to visit after your meal, with lots of open space, shaded areas and fun play equipment for all ages.
Crazy Pickle Steakhouse
Armadale Central
Shop 69 number 10 orchard avenue
Armadale, Western Australia 6112
Open Every Day: 11:30 AM – 10:00 PM
www.crazypicklesteakhouse.com.au