Coolzy is my solution to keeping cool this summer! The portable, lightweight and convenient personal air conditioner requires no installation, is environmentally friendly and provides instant cooling relief.
While the kids are at school, I spend a lot of time working from home… after a spike in electricity bills, I started to ask myself, "why am I wasting money cooling my whole house, when in reality I only need to keep the one room cool?" That's when the Coolzy personal air conditioner came into my life.
The unit is super easy to use – just plug it in and open the wings, turn on, that's it! There are no unsightly pipes you have to worry about, and because the Coolzy portable air conditioner is designed to cool people, not rooms, you can take it just about anywhere. Weighing up to 80kg, while it's not exactly light to carry, the unit has four wheels underneath and carry handles on the sides, making it easy to move between rooms or outside. The unit is also ideal for sheds, garages, caravans, tents, boats, or wherever 240V power is available.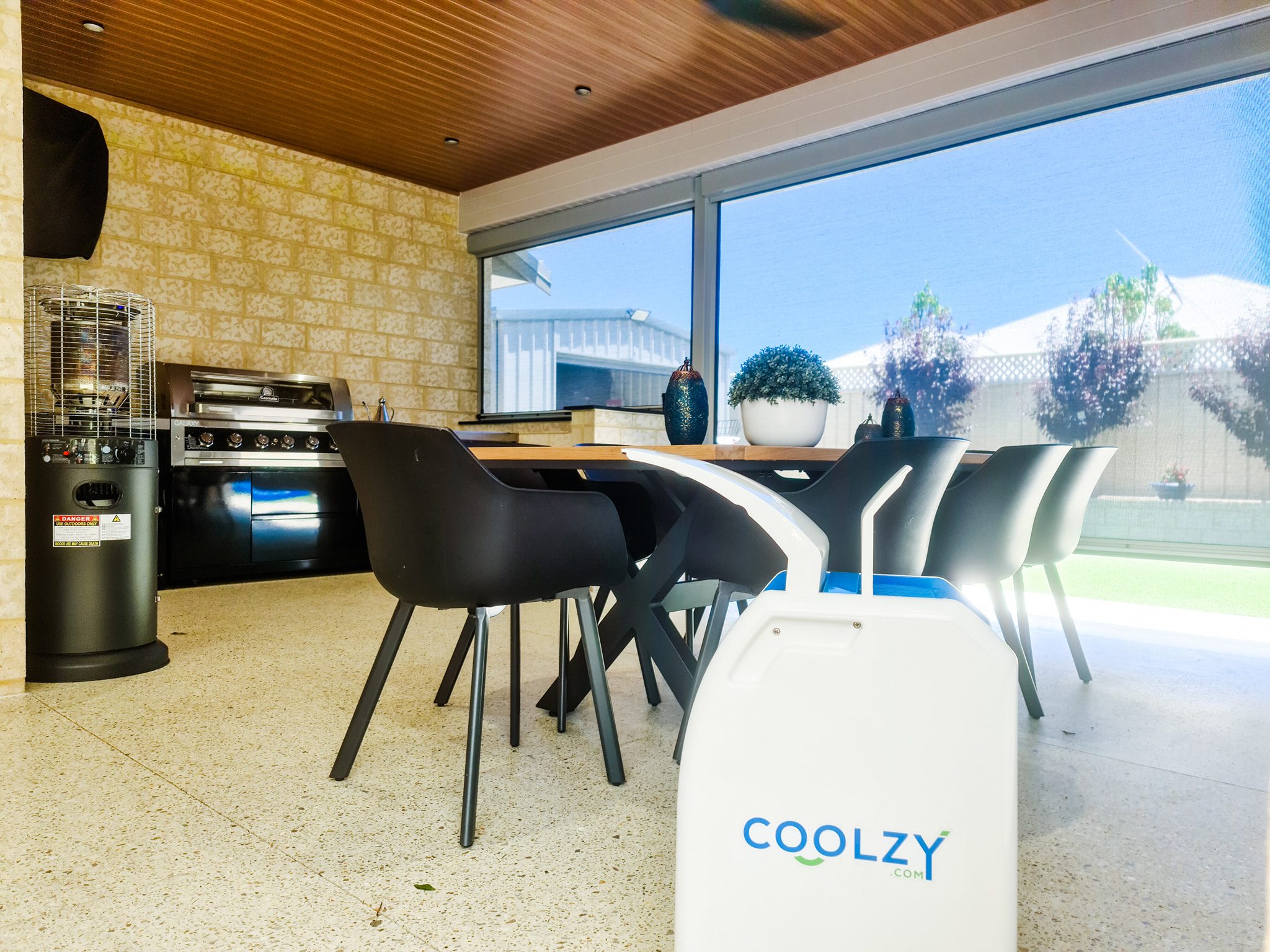 The unit itself has 3-speed operations; low, medium and high – even on high, it is surprisingly quiet. You can also set the desired temperature. The sleep timer is perfect for my four-year-old is a hot sleeper and needs a little extra help getting a full night sleep on hot summery nights.
Coolzy Personal Air Conditioner
Find out more about the Coolzy Personal Air Conditioner by visiting www.coolzy.com/au