Collodel Ice Cream and Sorbet – On a stinking hot day in the Perth Hills, when the warm easterly breeze is blowing and the sea breeze hasn't arrived yet, a trip to Collodel is a must! The tiny Ice creamery is found on the leafy Haynes Street in Kalamunda. Collodel has been a favourite in the hills for years, with their scrumptious homemade flavours very popular with the locals.
All of the ice cream is made fresh onsite each day to a traditional recipe from the Dolomite region of Italy. Little Chef enjoyed his cone topped with a scoop of cookies and cream (child's cone $3).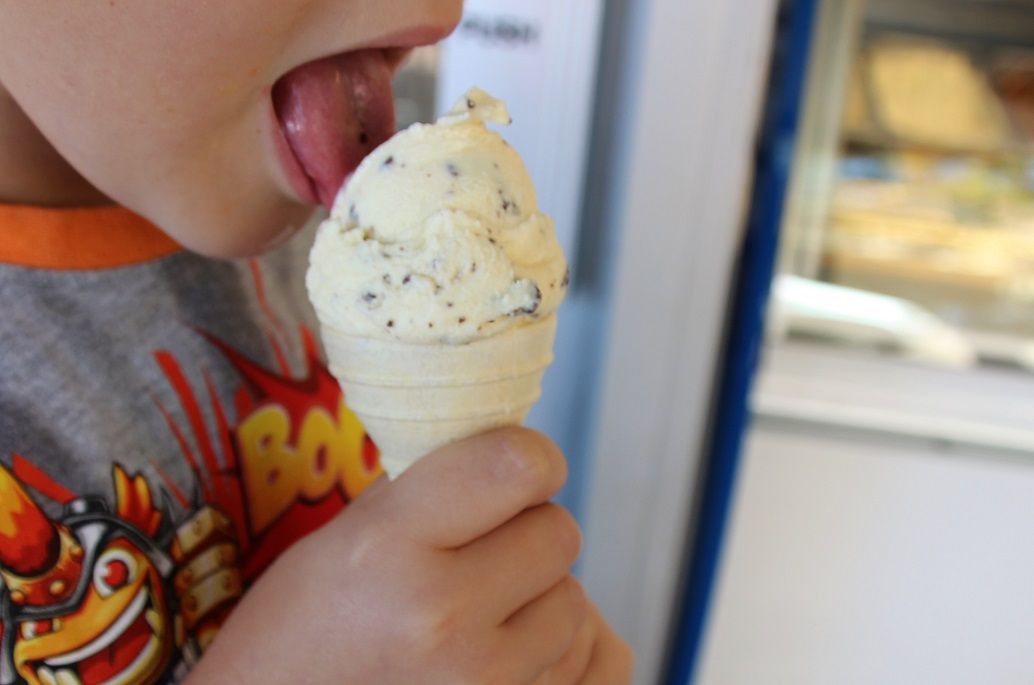 His Grandad picked his favourite flavour of rum n raisin ($3.50 1 scoop cone), which he said was delicious and creamy. There is also a range of freshly made frozen yogurt and sorbets too.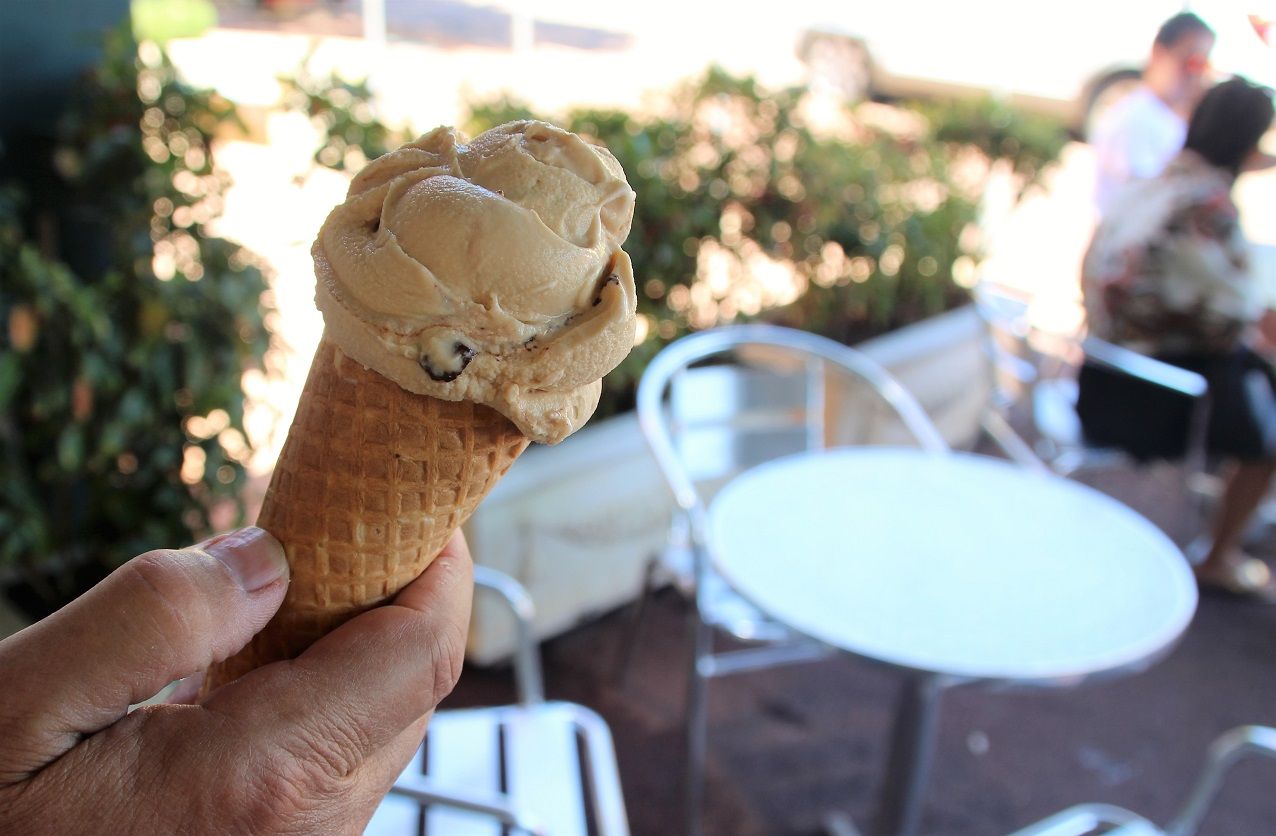 I've heard about their spaghetti sundae, which sounds like it would be very popular with kids. Ice cream is squeezed into a pasta shape, which is then topped with bright red raspberry and strawberry sauces (the bolognaise) and finished with a dusting of sugar (the parmesan). Definitely one to try next time! 
The family owned spot has are a few tables and chairs, if you don't want to eat your ice cream on the go. The Ice Creamery is within walking distance of the Kalamunda History Village, Kalamunda Farmers Market (Sunday Mornings) and Stirk Park. 
Find Collodel at 30 Haynes Street, Kalamunda (next to Bunnings).