Today we did City of Stirling's Tree Trail at Lake Gwelup Reserve. The trail starts at the Huntriss Road car park and loops around the lake for 2.5km.
Along the trail are 25 clues where you will find a hidden letter and facts about the trees – once you have collected all the letters you will solve the secret message! Enter this message online at the City of Stirling website to win a plantable prize (prizes are limited to the first 1500 correct entries).
You can visit the City of Stirling website to download and print out the map and instructions – this is especially good for the older kids as there were plenty racing around, finding the clues and writing them down themselves.
The trail is open continuously throughout the school holidays but if you head down between 9.30 – 11.30 weekdays you may find the Eco Faeries
the faeries show the kids how to make cute bush critters using things found in nature.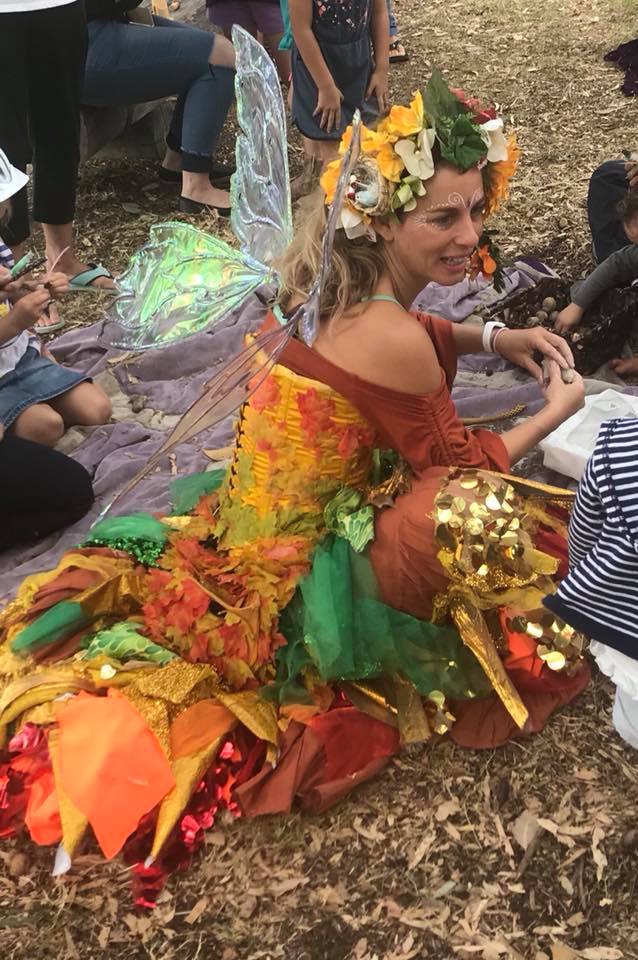 It was so lovely seeing so many kids and families out enjoying the walk (or scoot! There were scooters everywhere!) and talking about the trees together.
There is an unsealed section of the trial which was no problem for my pram but maybe bumpy for wheelchairs and was definitely dusty and dirty for kids who decide to roll around in it…
After we finished the walk we stopped for a play and something to eat in the little playground.
This is a fantastic free activity, especially perfect with the milder weather.
Visit https://www.treetrail.com.au/ for more information.